Bronze beauties, our annual AHHMAZING SELF CARE list is here! September is Self Care Awareness Month, a time to remind us that taking care of ourselves, first and foremost, is essential. Therefore, we've curated yet another fabulous list of products meant to help you feel relaxed, pampered, and taken care of.
Blissy – Dream Set & Pillow Mist – from $29.95
The Dream Set (Champagne Standard) is the ultimate beauty sleep set which includes the world's best silk pillowcase, sleep mask, scrunchie and skinny scrunchie! Blissy silk products are handmade and crafted from high quality 22-Momme 100% Pure Mulberry Silk.
The Sleep & Pillow Mist (Lavender & Eucalyptus) combines 100% natural Lavender and Eucalyptus Essential Oil for luxurious results all throughout the home. These special blends give soothing comfort for sleeping issues, relaxation, and tranquility.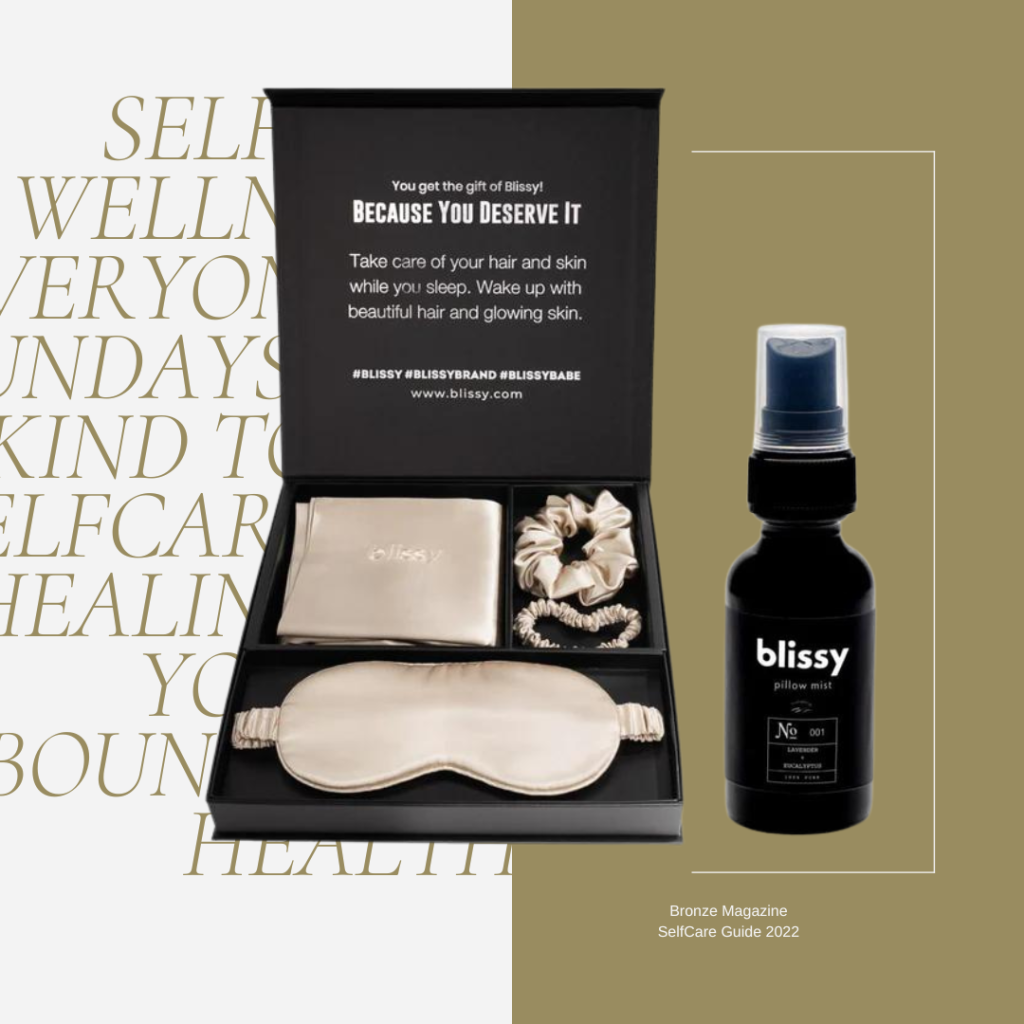 Orpheus – Resurrection Bio-Shield Cream – $120
This rich yet lightweight dreamy intensive restoring barrier cream restores skin's moisture and elasticity while calming and protecting from pollution and blue light with a silky-smooth cocooning effect.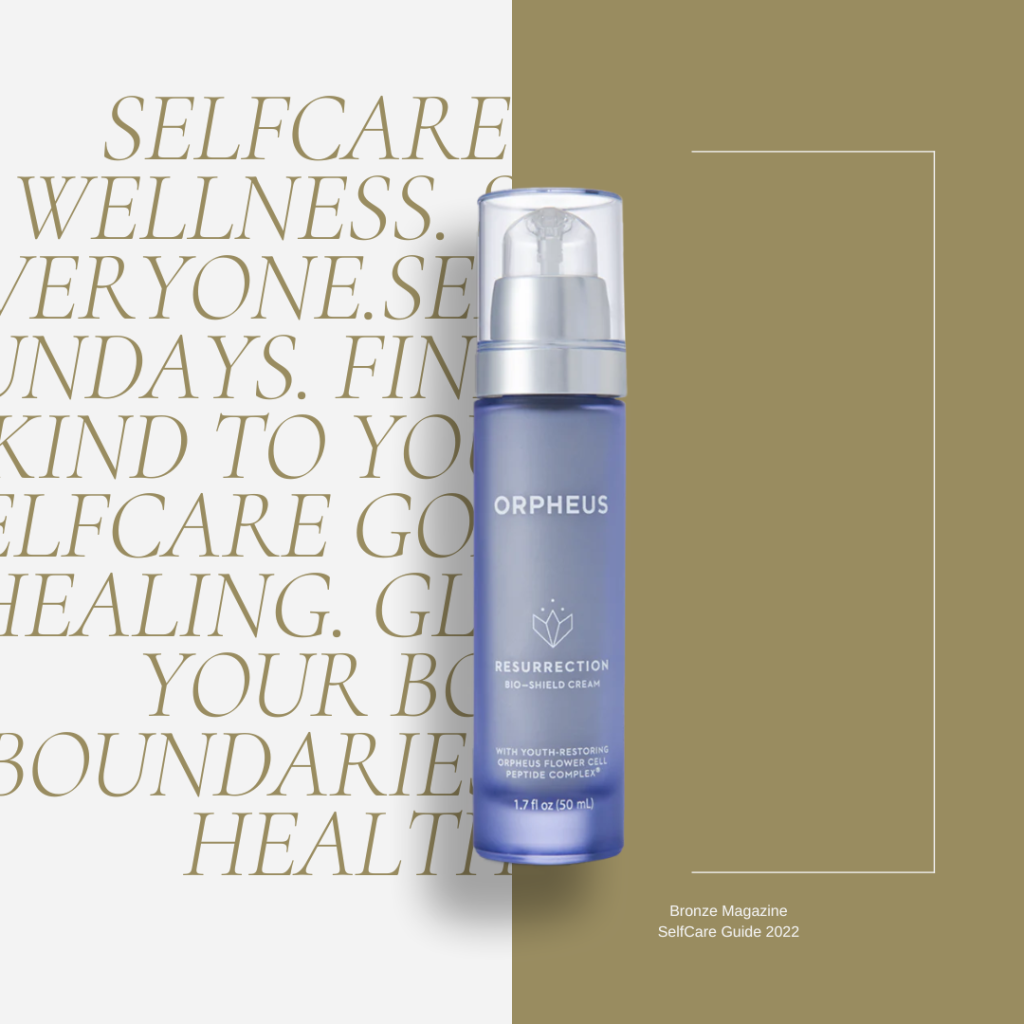 Mayraki – Lash & Brow Restoration Growth Solution – $90
This eyelash growth serum improves the length and thickness of sparse lashes and eyebrow, also stopping premature fallout. Will return your lash and brow to its timeless state looking longer, thicker, darker and more plentiful.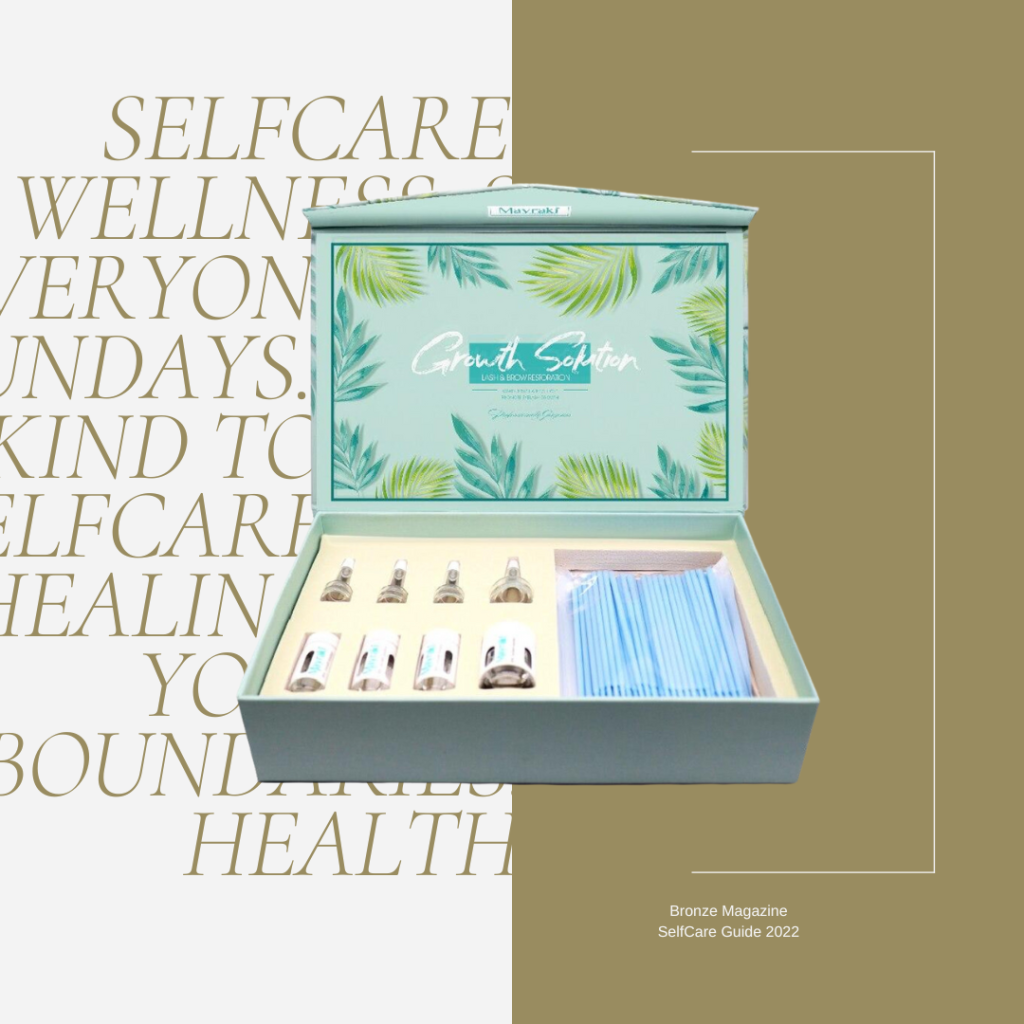 Lunalis Cosmetics – Gold Extreme Face Oil – $90
Reclaim your skin from the ravages of aging. This supreme hydrating oil nourishes, softens and promotes brilliance without heaviness or pore-clogging ingredients.
Berlin Skin – Geranium & Rose Toner – $52
Treat your skin to a brighter, healthier glow with this hydrating, balancing, and calming anti-inflammatory mist. With carrot seed, aloe vera, raspberry seed, geranium, colloidal silver, and msm, this toner instantly infuses powerful botanicals and organic sulfur into the skin.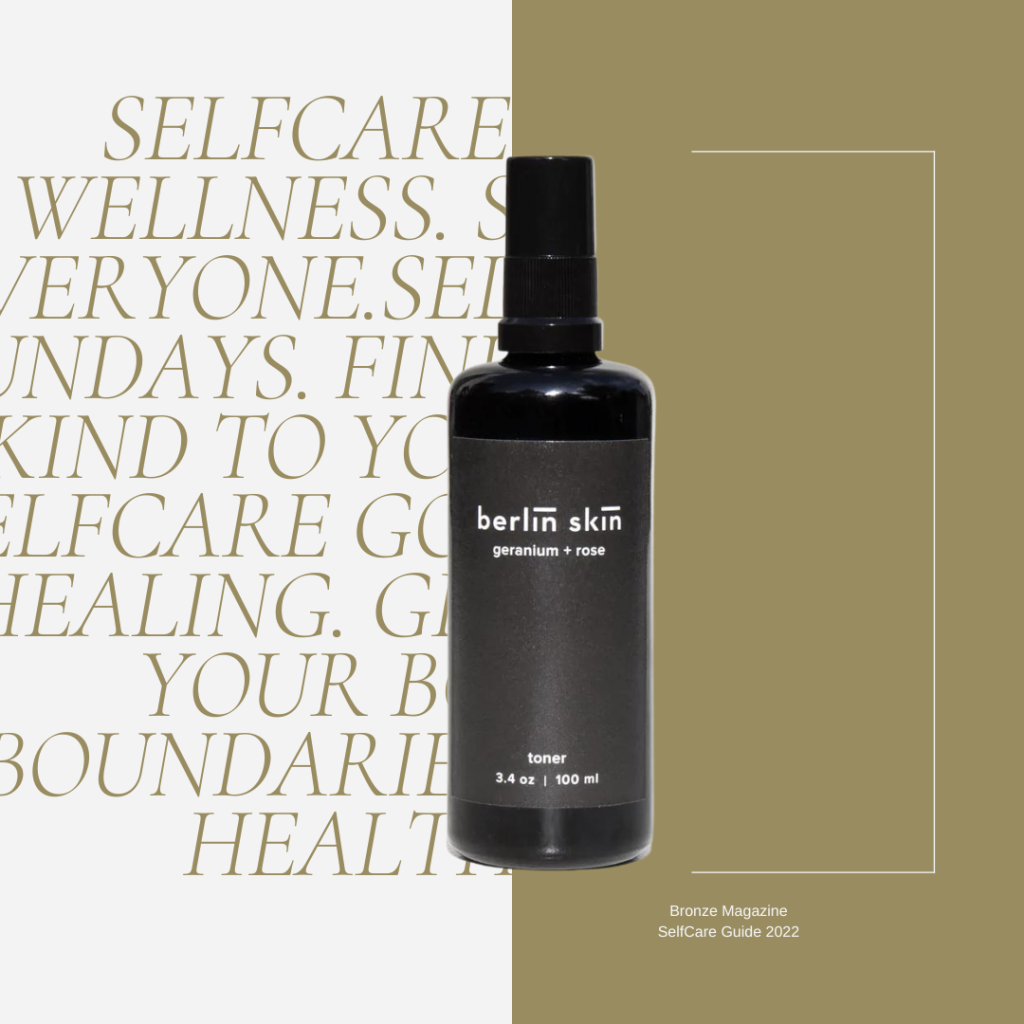 Busties – Breast Tape Kit – $22
Been wanting a boob job but it's just way too expensive? Meet Busties breast life tape! It will take you from saggy to perky in seconds, ready to rock your favorite backless, strapless and off should dress!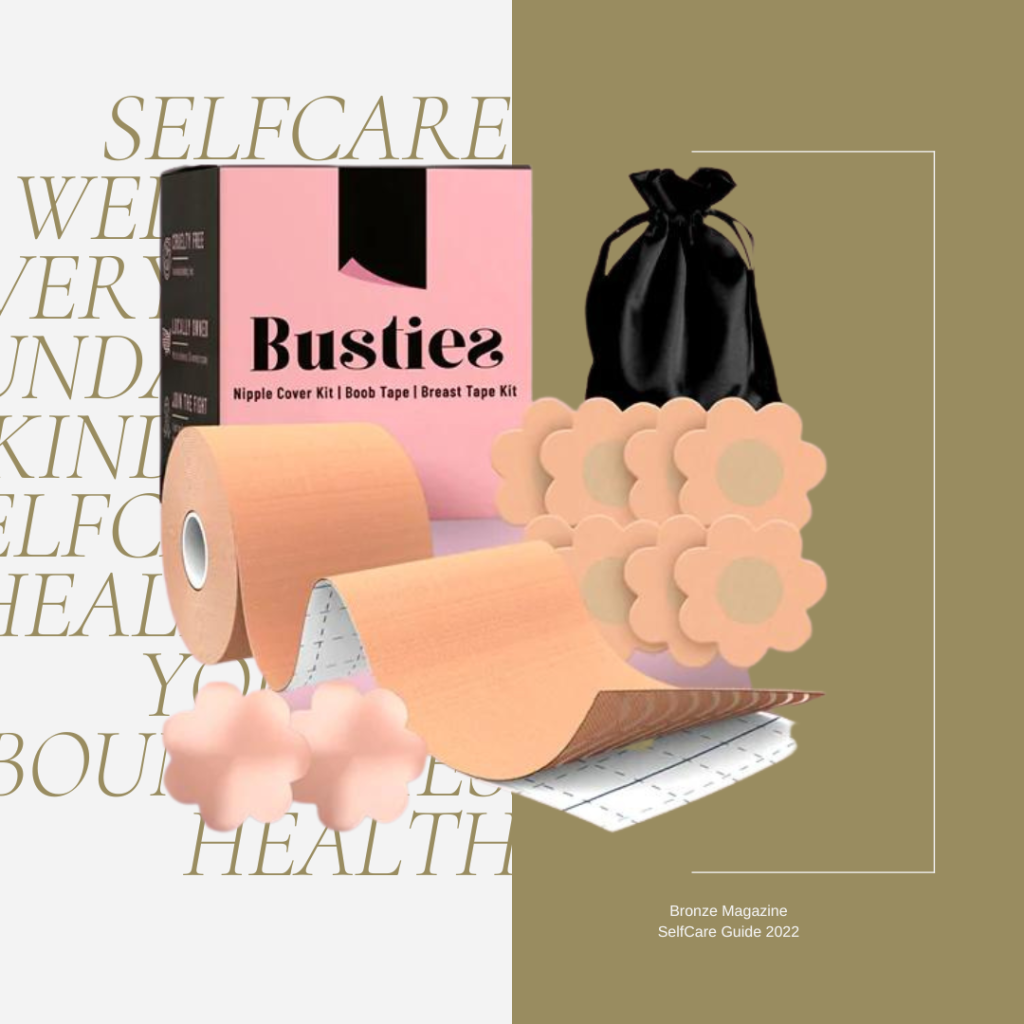 VSOTO Skincare – Ageless Exotic Glow Crème – $125
This is the ultimate anti-aging crème. Infused with exotic essential oils and powerful actives, this crème will give you that post exotic vacation glow. Helps to visibly plump, firm and provide deep hydration. Skin is left looking luminous and restored.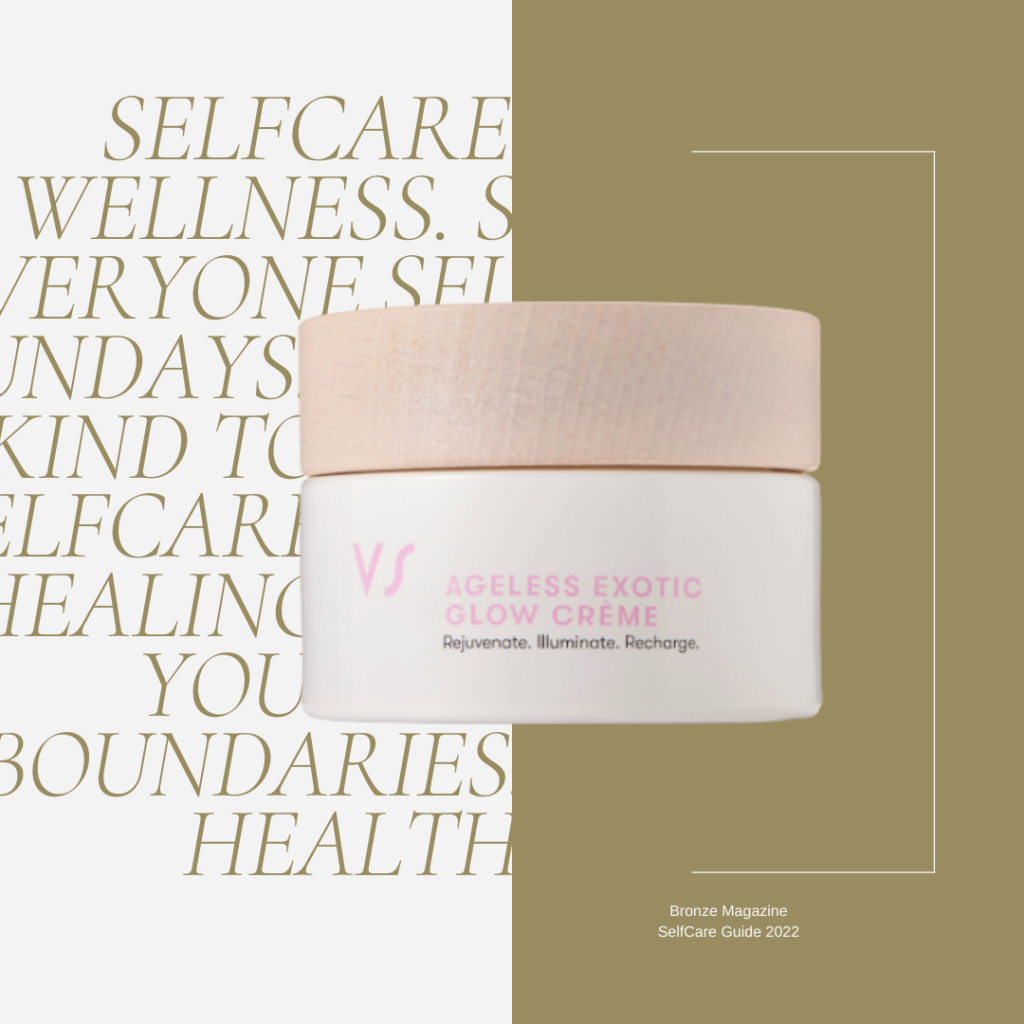 The Radiant Rhino – Lavender Shower Steamers – $24.99
Give yourself your much-deserved moment of self-care. You deserve it! Transform your shower into a luxurious spa with these shower bombs fragranced purely with lavender natural essential oils, which are great for relaxation and help with falling asleep.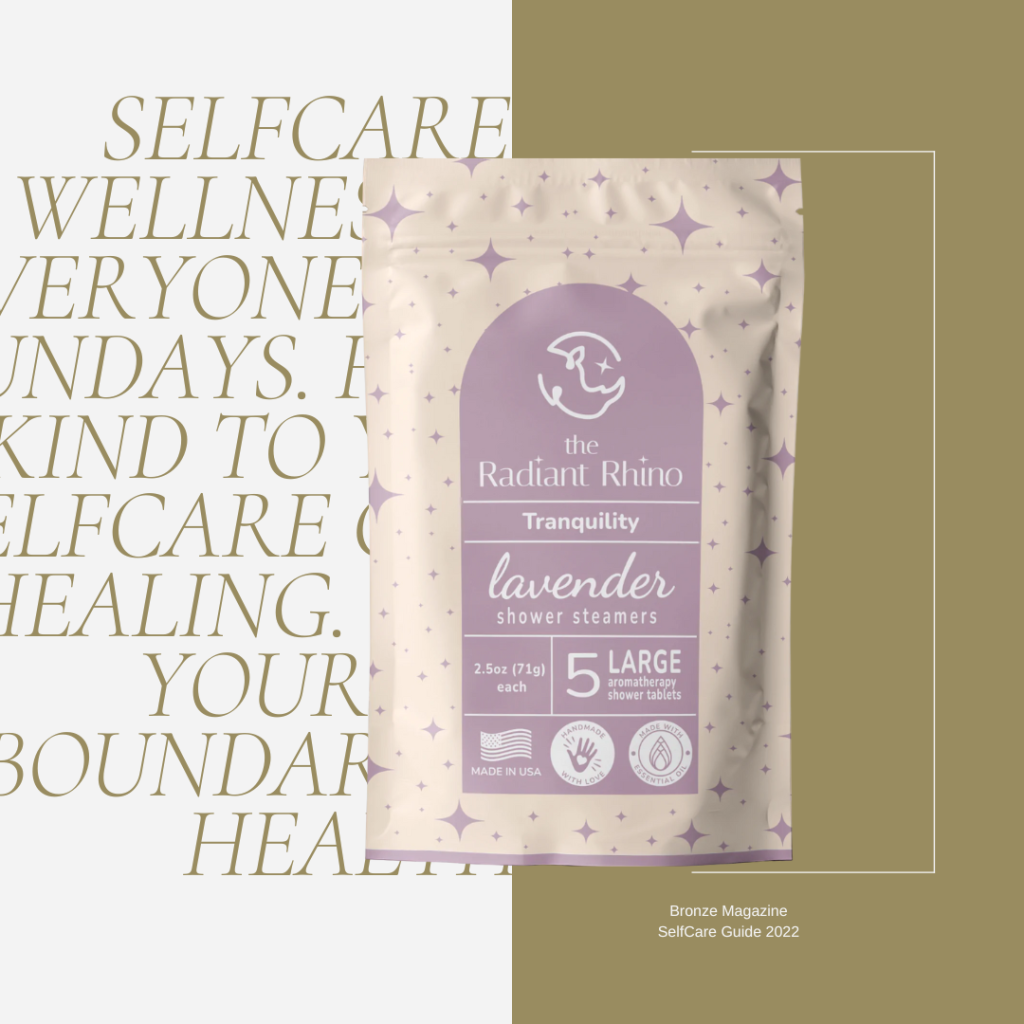 Aloisia Beauty – RESTORE Propolis Collagen Gel – $72
This lightweight collagen gel restores youthful-looking skin in a silky formula that works like magic and feels like a dream! Repair, plump, soften, soothe and brighten for a refreshed glow from just one product.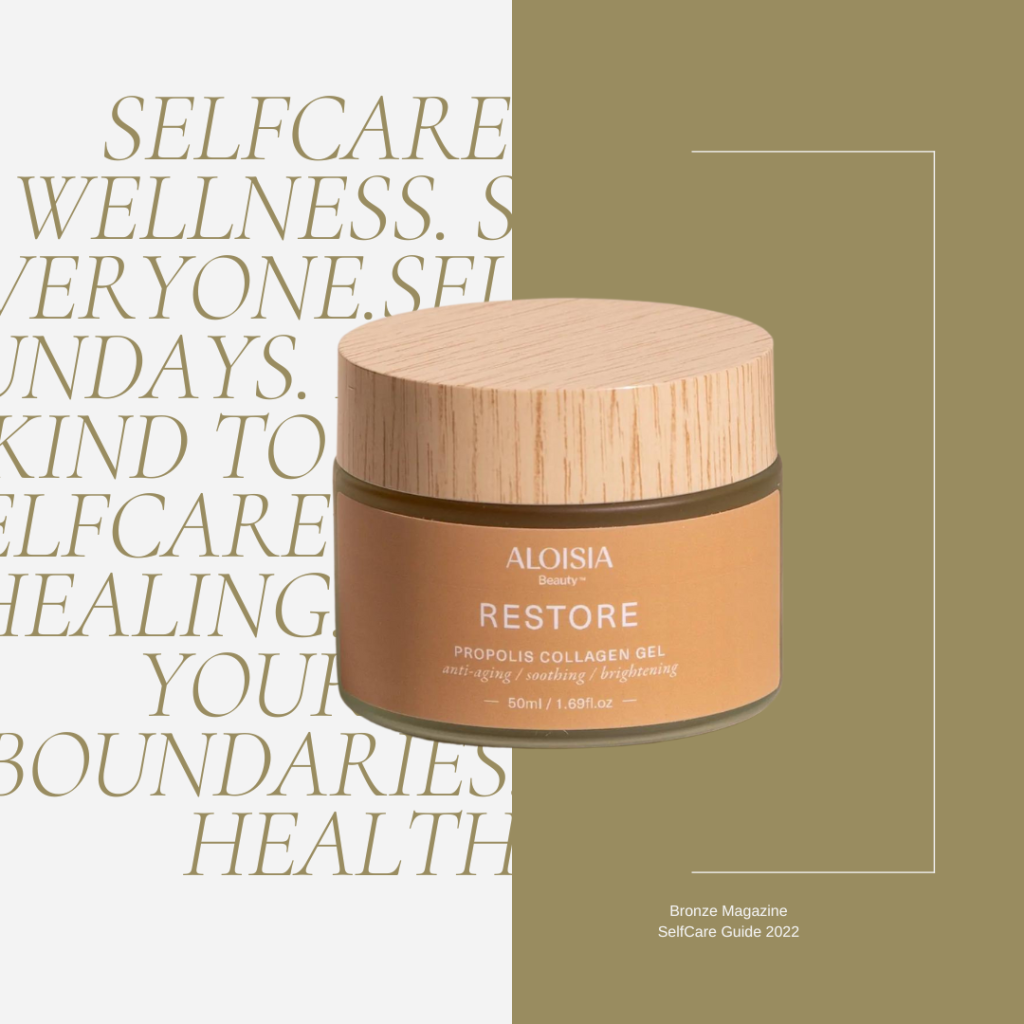 Touchland – Glow Mist Rosewater – $16
Relaxation and beautiful hands begin with this feminine blend of delicate rose petals, youthful blackcurrant buds and a refreshing infusion of rosewater.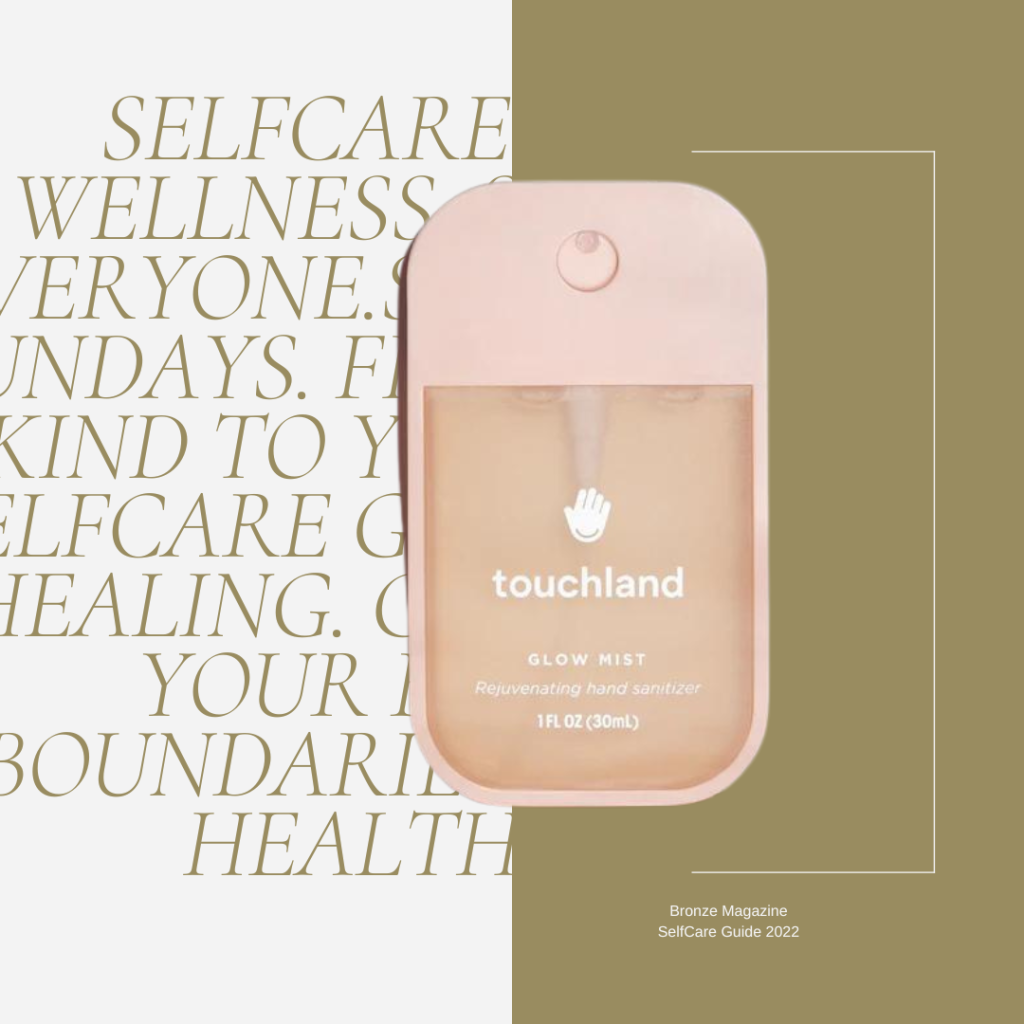 Dolce & Lay – Bath & Body Oil – $15
This custom blend of skin loving oils that will glide on smooth, absorb quickly, and not leave you feeling oily and sticky! Formulated to help you release stress and refresh your spirit. It can also be used as a bath or massage oil.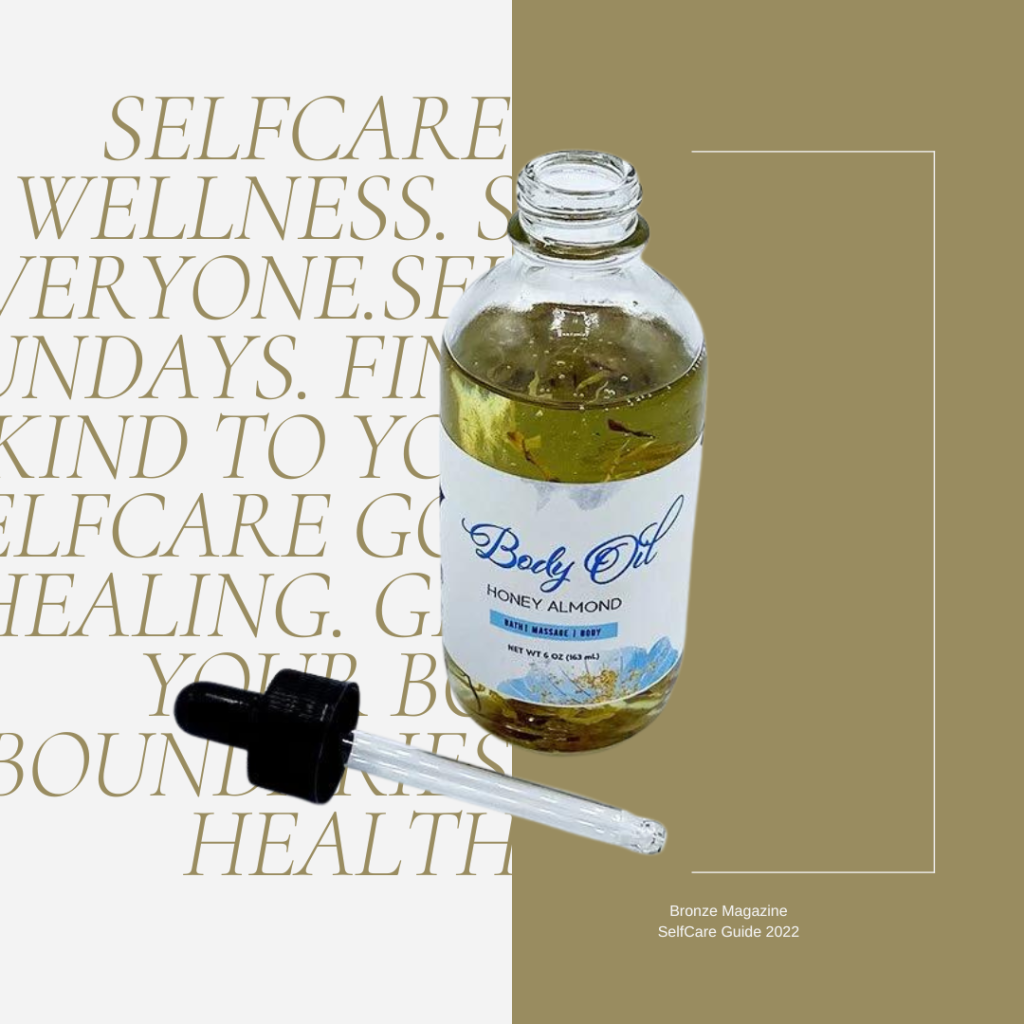 Tastelli – Drinkable Konjac Jelly – $65
Wellness with a squeeze! Indulge in this sugar-free, low calorie, plant-based, and better-for-you snack in the morning, at night, in between meals, or whenever you want.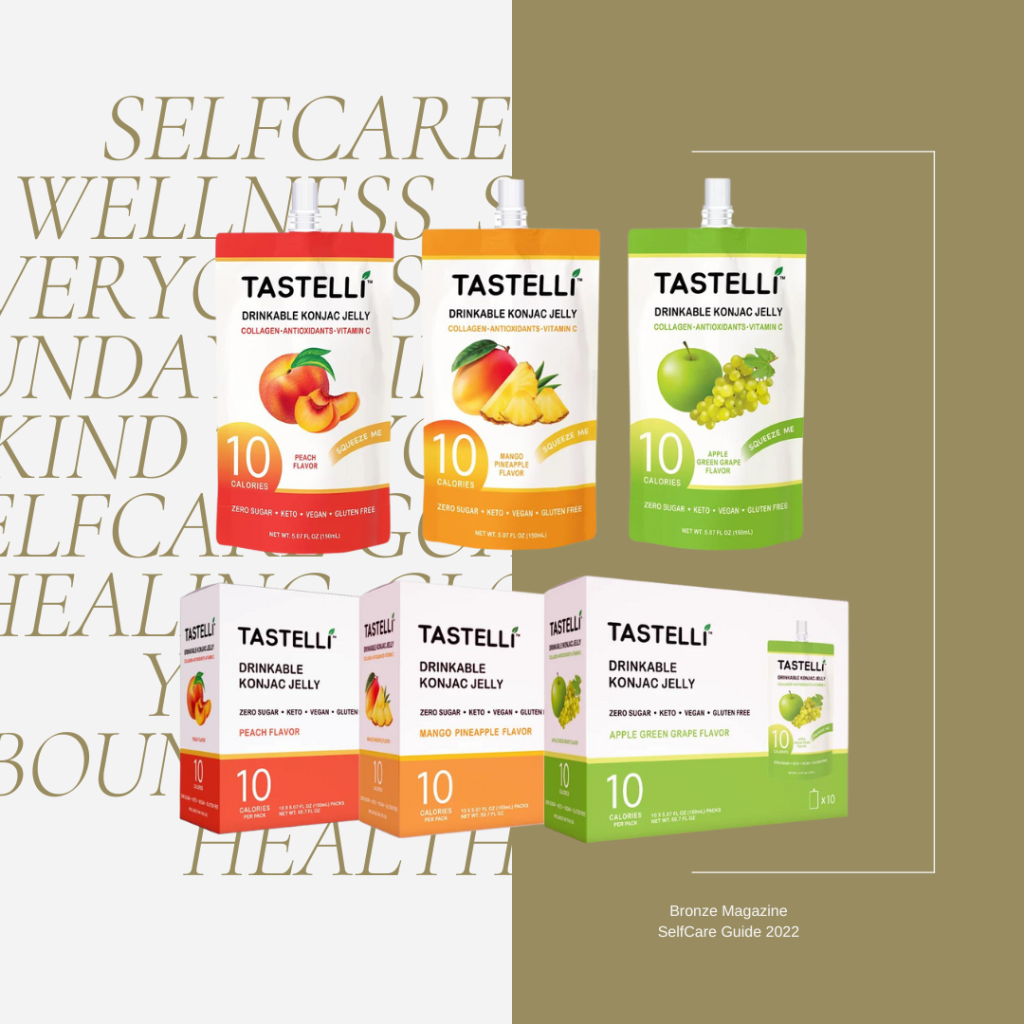 GoBiotix – Gut Health & Greens – from $39.97
Prebiotic Fiber Boost is a 100% clinically-proven soluble fiber that fights IBS, constipation, gas and bloating. Simply add one scoop of this tasteless, vegan, non-GMO prebiotic fiber to your coffee, tea, or favorite beverage during the day or night. Each serving is packed with 5 grams of potent NutraFlora® fiber.
Greens & Reds Superfood is a powerful blend of 21 fruits, veggies & superfoods that gives you the essential vitamins & minerals your body needs to detox & cleanse. Plus, digestive enzymes and 11 strains of probiotics with 5 billion CFU per serving helps battle bloating & constipation all day long.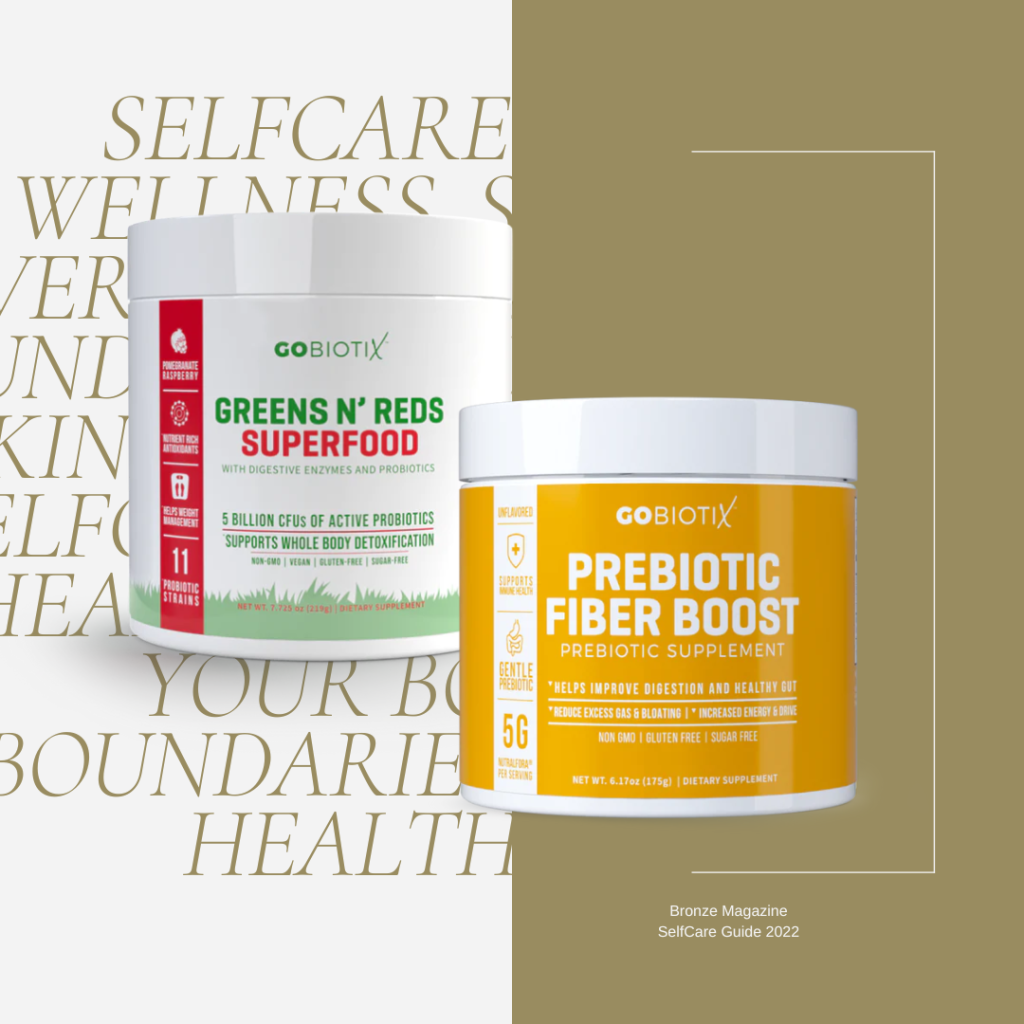 Purlisse – Pumpkin + Ginger Detoxifying Charcoal Mask – $48
Skin zen in 10! Instantly brighten, soothe and improve skin texture in 10 minutes with this nourishing facial treatment. Infused with Pumpkin and Ginger to instantly brighten, soothe, and improve skin texture while providing a gentle exfoliation.
Javy – Original Coffee Concentrate – $20.95
Javy Coffee's Original Concentrate is packed with pure coffee deliciousness. It brings together the finest Arabica to produce an ultra-flavorful and ultra-smooth classic coffee taste.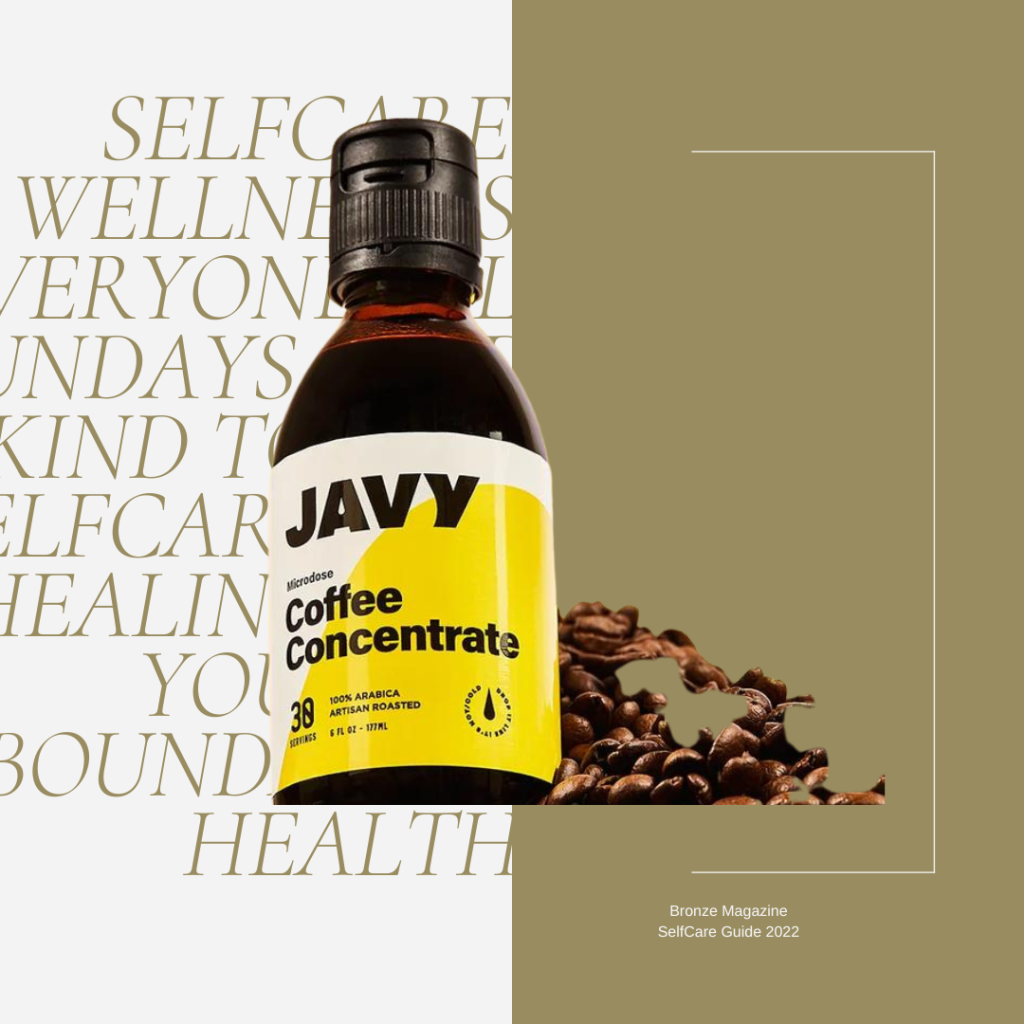 Bare August – Oh So Bare Foot File – $14.99
Indulge in an at-home, express pedicure with this cute, pink foot file. Effortlessly buffs away dry, rough skin on heels and calluses so you can confidently step into soft, bare feet all year long. Its design was meant to feel like a comfortable and practical tool to have in your self-care kit.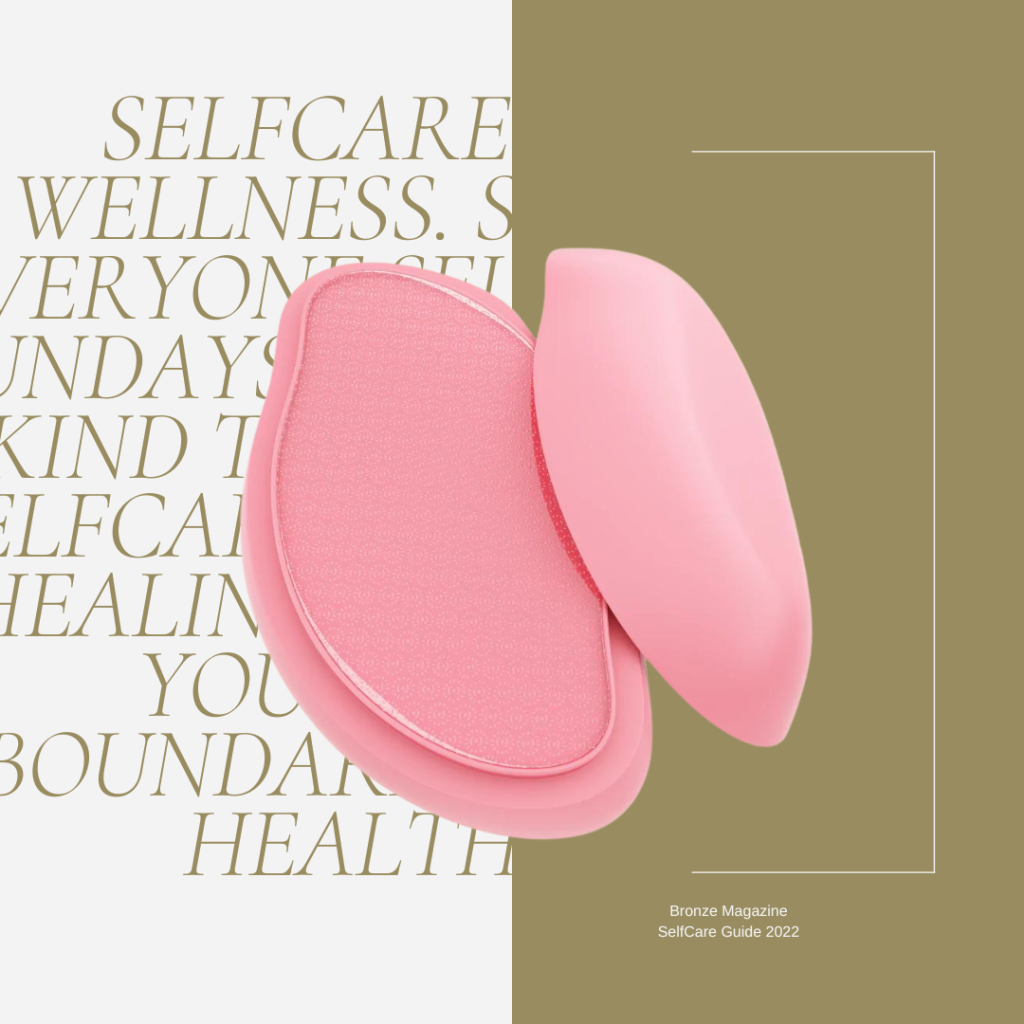 Andrew Fitzsimons– Fantasy Curls and Virgin Repair – $14
FANTASY CURLS Nourishing Moisture Mask Treatment for Curly Hair feeds curls with an enriching moisturising treatment, leaving hair plumped, bouncy, revitalised & nourished. This frizz-free treatment mask creates defined, healthy locks with a lustrous shine.
VIRGIN REPAIR Moisture Mask for Dry and Damaged Hair visibly nourishes dry and damaged hair to appear stronger and healthier. Formulated with Ceramides, this deeply conditioning hair mask helps protect the hair from future damage by leaving it super shiny, soft, and smooth.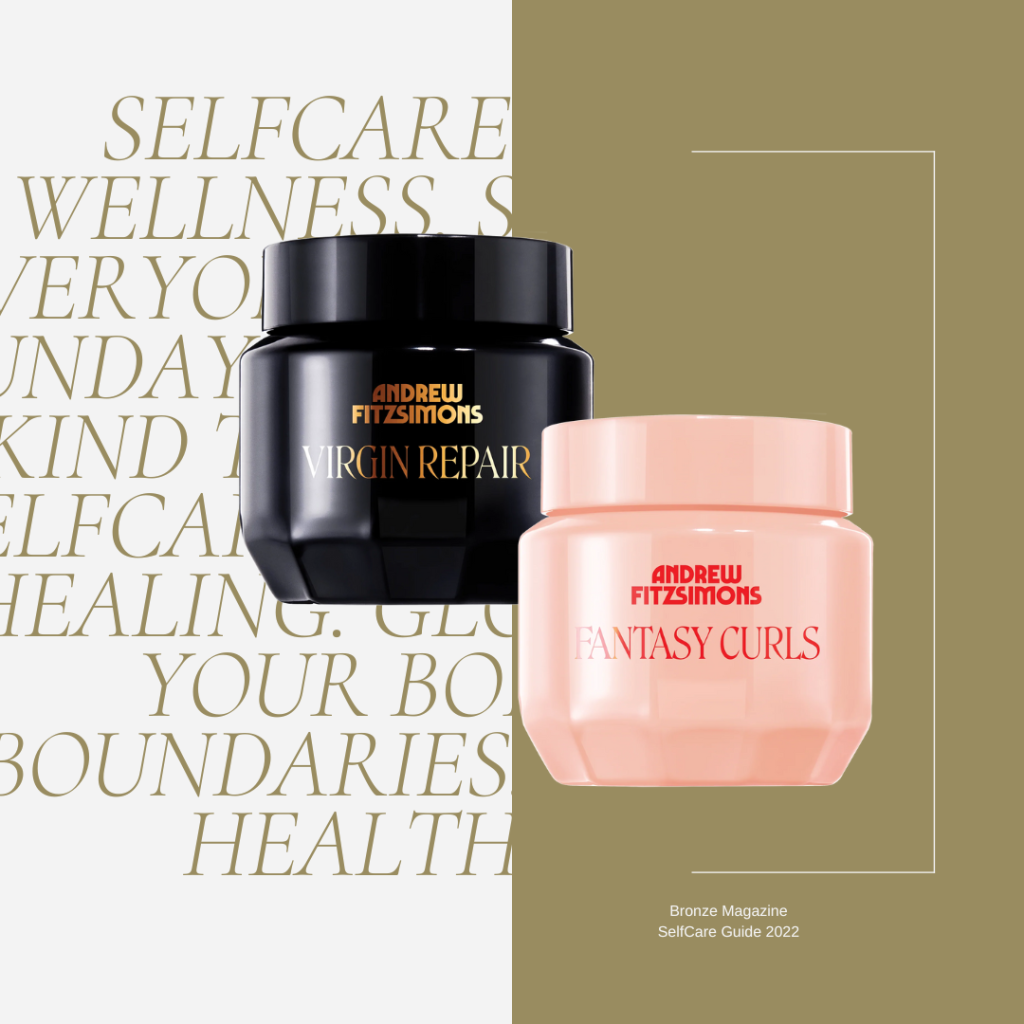 Bite Me – Wellness Tonic –
Bite Me Wellness Shot uses only the purest natural ingredients to make wellness easy for everyone. Every Bottle contains 6 Shots. Ingredients include Apple Cider Vinegar with Mother, Manuka Honey, Ginger, Lemon and Lime Juice, Turmeric and Cayenne Pepper.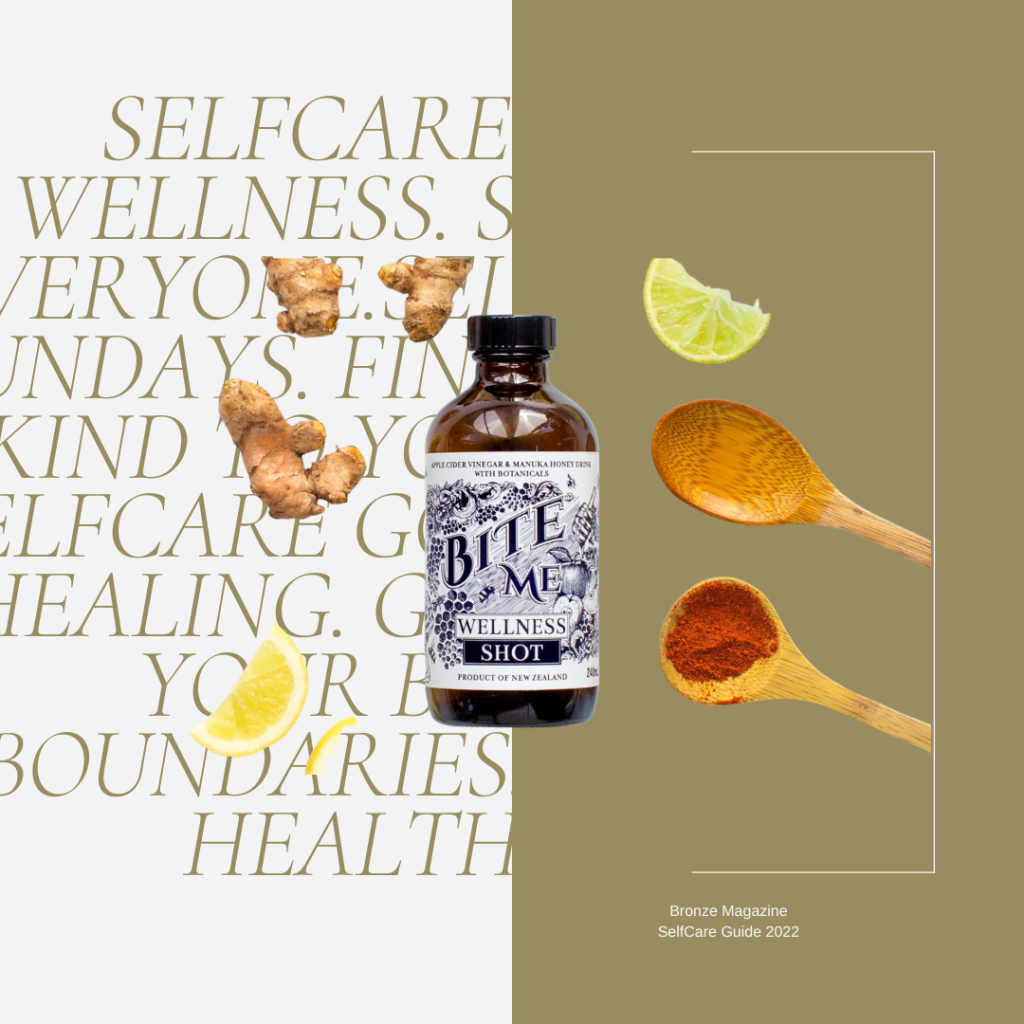 Momma Bear – Nausea & Motion Sickness Aid Lemon & Ginger – $13.49
For temporary uneasiness due to motion sickness or otherwise, Lemon and Ginger Nausea & Motion Sickness Aid Lollipops gently soothe discomfort. Organic honey and tapioca syrup give a naturally sweet flavor, while honey's antibacterial properties also aid in digestion. Concentrated lemon and ginger oils stimulate the immune system, alleviate nausea and help with an upset digestive the immune system take the fall before we just gonna think that we screwed up.
BEIPolished – Nail Polish – from $15.99
Treat yourself to an exquisite mani or pedi with this luxury, Vegan, Cruelty FREE nail polish infused with argan oil. Created by lifestyle expert, entrepreneur, actress and singer Brandi Williams.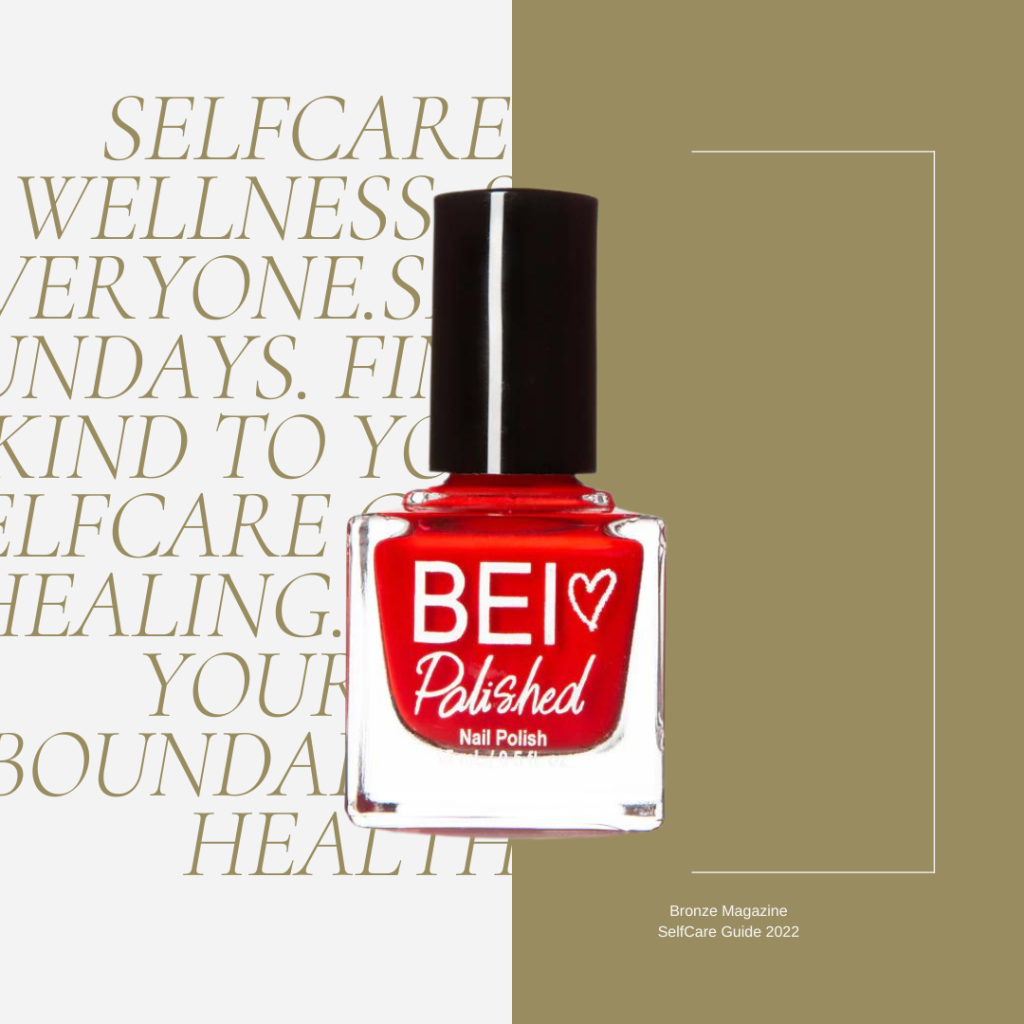 Toast! Supplements Inc. – Before You Drink Gummies (Four Serving Sample Pack) – $14.99
Cheers to the gummy bear snack that's got your back. made in the USA in a FDA registered, cGMP facility, gummies are powered by natural ingredients to help restore key nutrients and support your liver so you can celebrate and still feel great!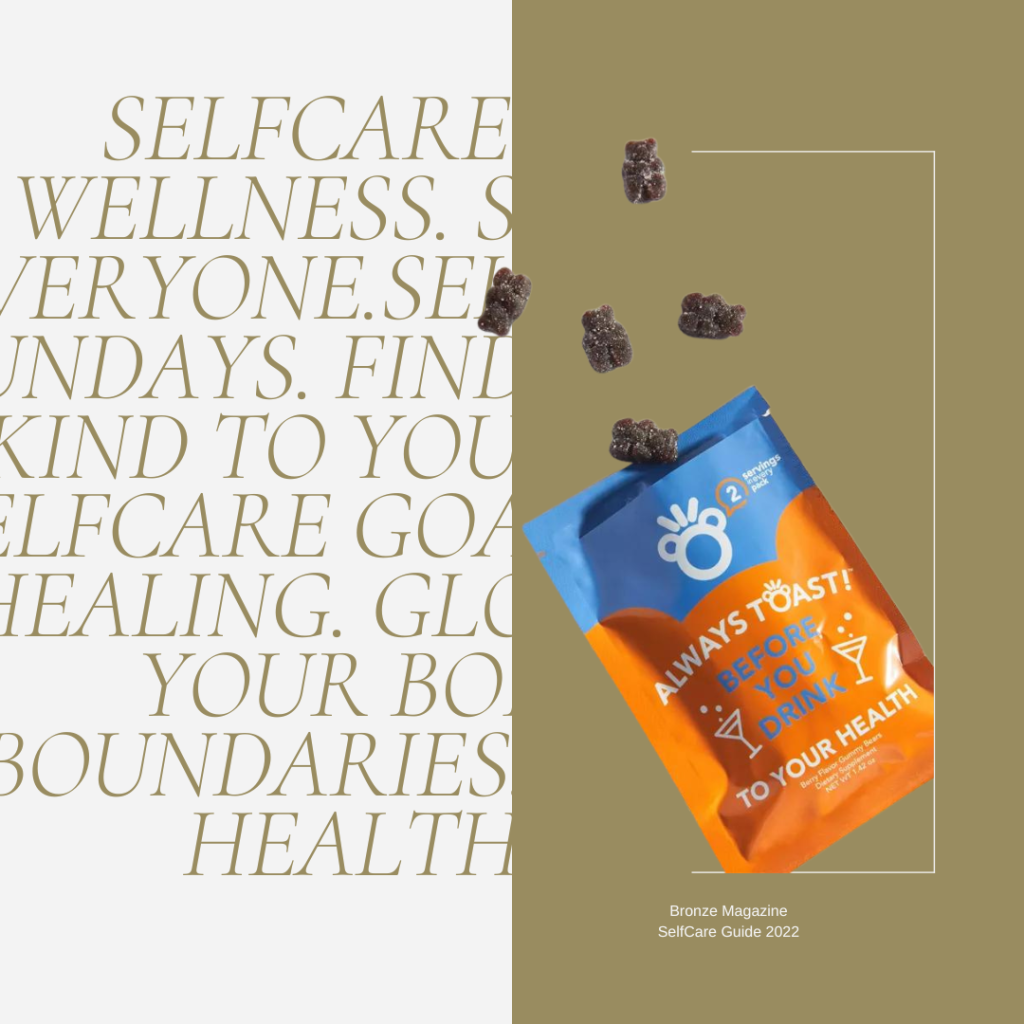 Infinite Health Nutrition – Hair, Skin & Nails – $18
Feel it, look it, and live it with these non GMO beauty supplements.
Maison Palo Santo – Smudge Sticks – $9.97 – $99.97
Used for generations for energy cleansing, smudge sticks can be used to uplift your mood, set intentions, deepen your vibrations, and improve your general well-being. Relieve stress and get rid of unwanted negative energy around you. Great for yoga and meditation, or an alternative to traditional incense or mosquito repellent. Can be used both indoors and outdoors.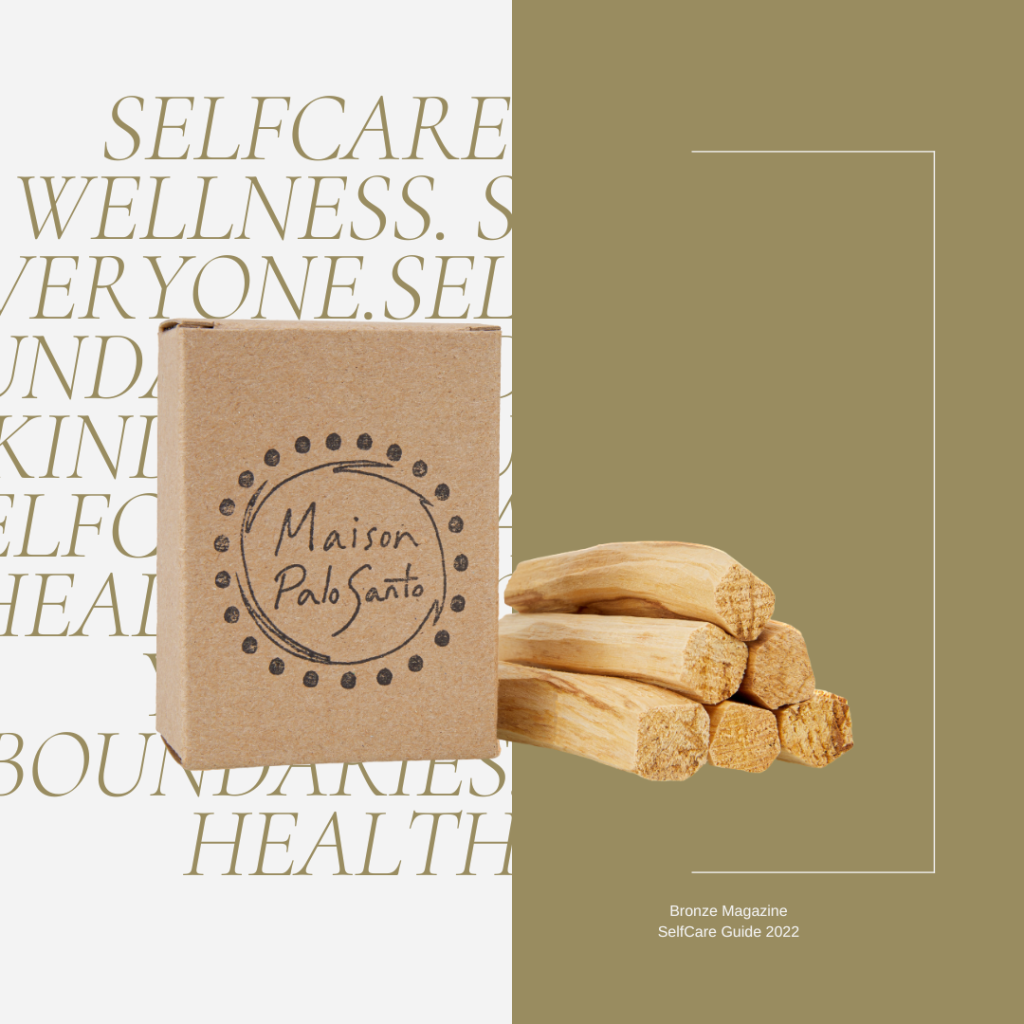 Send Me A Dream – Brave, Powerful, Divine, Fearless Inspirational Sticker – $4.50
This inspirational sticker is perfect for bringing joyful moments to life. Ideal for flat surfaces.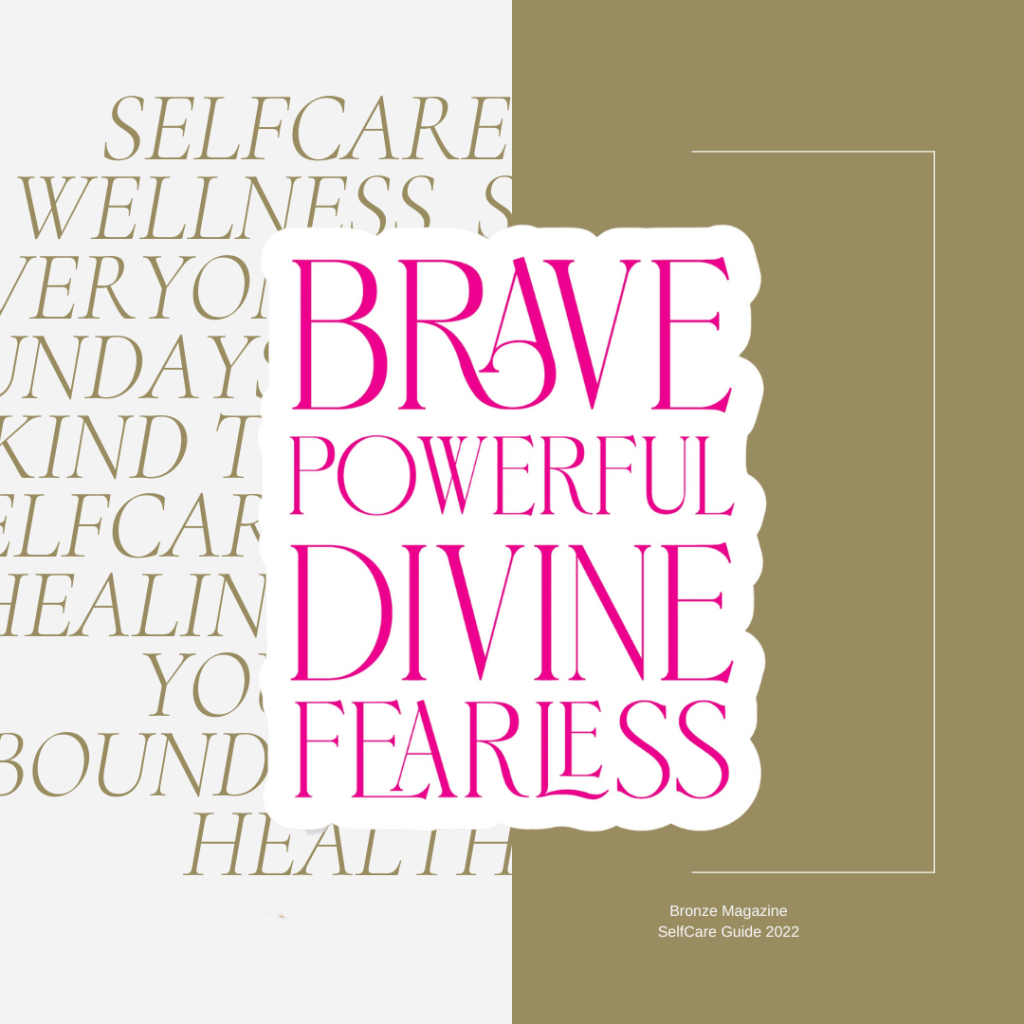 MIT45 – go Black Extra Strength Kratom Shot 0.5oz – $11.95
High quality, full spectrum Kratom liquid extract packaged in an easy to use, on-the-go pouch, offering a truly convenient and easily deliverable kratom experience. Wherever, whenever.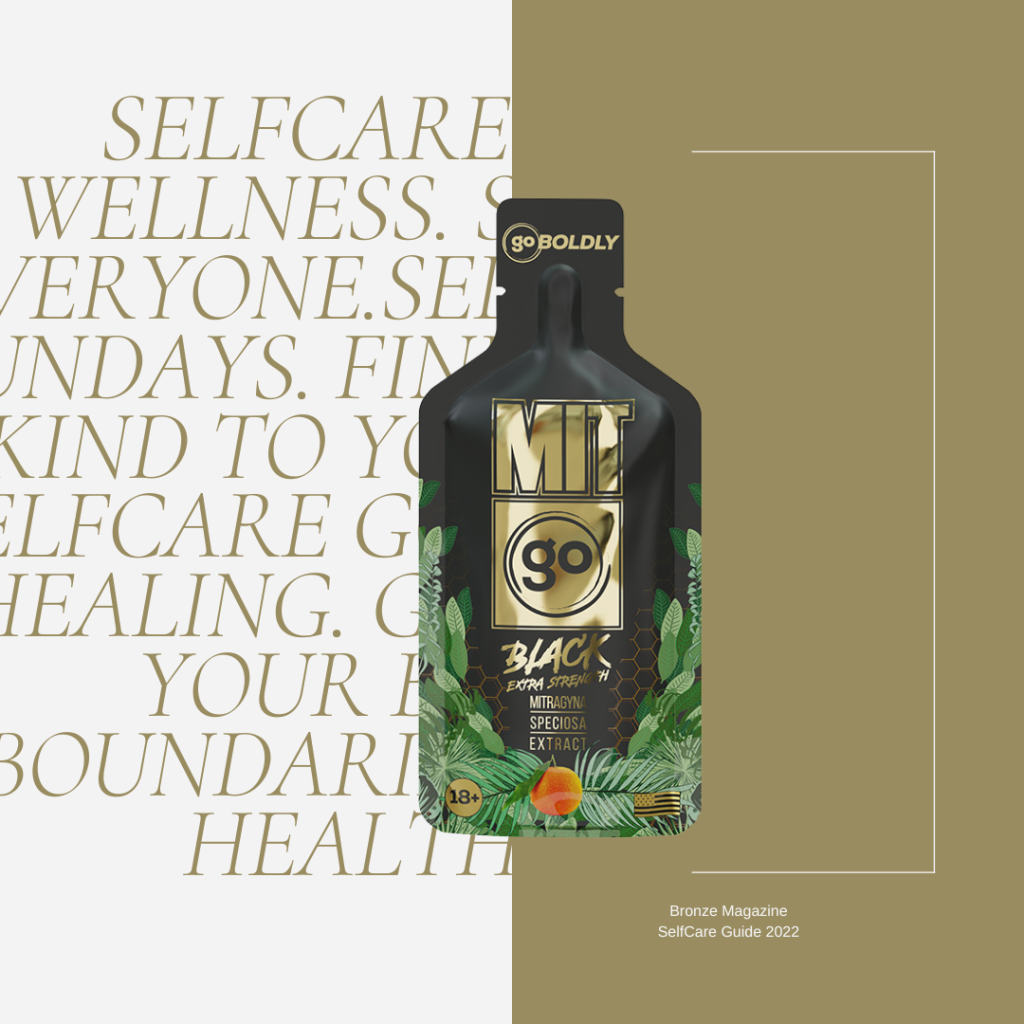 Embeba – Rescue Balm (Trial size) – $7.99
Rescue dry, cracked skin from head to toe. Our Rescue Balm is formulated to nourish everyday dryness on face to body with powerful, clean ingredients. Easy to use on the go, it's a skincare sidekick that soothes every season and skin type.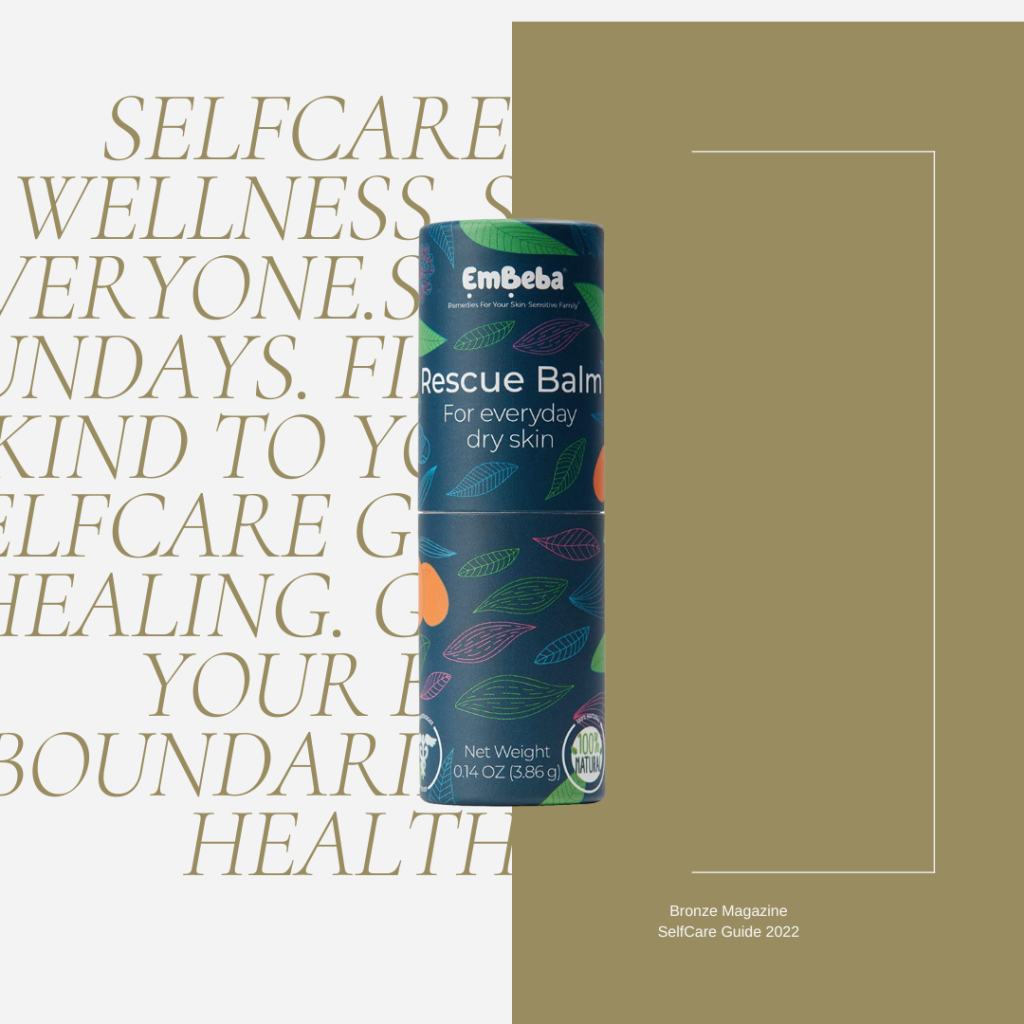 We hope you love our self-care guide just as much as we do. We are excited to announce that ALL the amazing products in our guide (valued at over $1,000) will be part of a GIVEAWAY for ONE LUCKY WINNER! To enter, you will need to do the following:
*Follow @BronzeMagazine on Instagram
*Leave a comment in the giveaway post regarding what self-care means to you and tag two (2) friends
*Share the post on your Instagram and tag @BronzeMagazine
*Use hashtags #bronzeselfcare and #bronzemagazine on posts
Selfcare Giveaway disclaimer: [U.S. residents only, contest ends Friday, September 30, 2022, at 5pm EST. This giveaway is in no way sponsored, endorsed by, or associated with Instagram. Winner will be selected and notified by Bronze Magazine during the week of October 03, 2022.]
Good luck!