Hey Bronze beauties! Our "New Normal" has shined a light on self-care, which looks different for everyone. To some, self-care might mean focusing on weight-loss, diet and exercise, while for others it might mean making mental health a priority. Whatever it means to you, one thing is abundantly clear; your overall well-being is important. With that in mind, we've partnered with various brands to curate a well-crafted guide to help boost your spirits and motivate you towards putting yourselves first, for once.
Bamblu – Bamboo Short Pajama Set, $37.50
This Eco-friendly bamboo sleepwear is ultra-soft, lightweight, and moisture wicking. Perfect for a cozy night's sleep or even for lounging while working from home.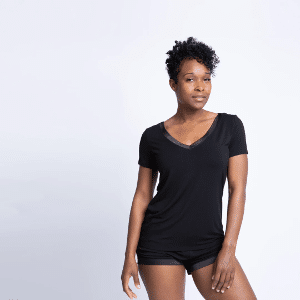 Beach Bum Beauty – Luxury Soy Candle in Black Coconut, $15
Celebrate your self-care with this paradise in a jar. The rich coconut paired with star anise, cedar wood & island blossom guarantees a night of tranquility & relaxation.
CTZN Cosmetics – GLOBALM Clear + Pearl, $38
A dewy, lightweight balm that creates a glowy shine anywhere on the face. A true no-rules product! Recommended for lips, cheekbones and eyelids. 100% vegetarian, cruelty free, paraben free and talc free.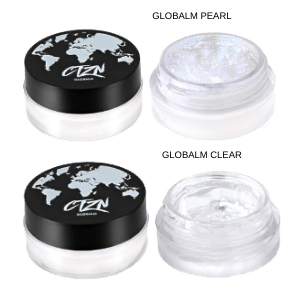 CurlMix – Lavender Wash + Go System (Step 1 – 4), $85
This powerhouse system will be your new go-to style, and will leave your hair soft, defined, feeling moisturized and smelling like paradise. The best part is that you only have to style your hair once a week. Handmade with Organic + Natural ingredients.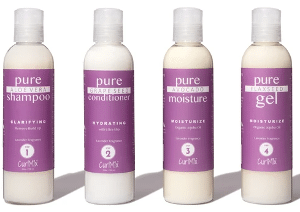 freshie – Natural Feminine Wash, $16
This refreshing feminine wash body care product line will go with your healthy lifestyle. These plant-derived, fragrance-free or essential oil scented external vagina cleansers are made with no sulfate, no paraben, no DEA, no synthetic fragrances, no dyes or any other irritating ingredients. PH-balanced and not tested on animals. Available in Extra Fresh, Lightly Fresh, and Fresh & Scented.
Gold Collagen – Defence, $30
Take care of self with this brand's first beauty supplement in tablet form. Contains 17 active ingredients that work together to help fight free radicals and support your skin's natural defences from within. This helps prevent collagen depletion and supports the maintenance of healthy skin, hair and nails. Suitable for Vegans.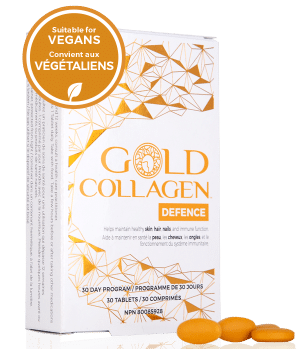 HIP DOT – Perfect Face Palette, $18
Inside this pretty, rose-quartz packaged on-the-go compact, you'll find 3 ingredients for the perfect face: a delicious, buildable pinky peach blush with a glowing gold undertone, a universally flattering Bronze perfect for shadows, angles, and a year-round tan, and a highlighter inspired by the glistening reflection of a unicorn's mane.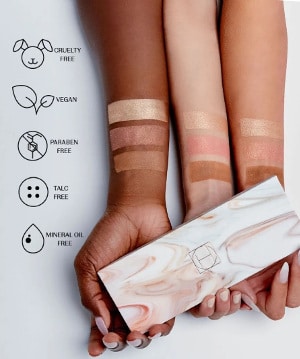 Immortal Perfumes – Persephone: A Perfume of the Underworld, $5
From their Literary Lovers Collection, Persephone, Goddess of Innocence and Nature, contains notes of ylang ylang, sweetgrass, white musk, sandalwood, and pomegranate. It smells like a carefree maiden dancing in a meadow. An essential/fragrance oil.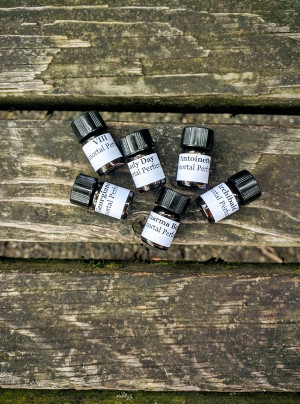 Kesha Rose – Whatever Wherever Wands, $28
Unleash your darkest desires with this set of 2 dual sided precision liquid eyeliners. Technically made for the eyes, but you can really use them for whatever you want, wherever you want. Pen 1: Cowboy Blues Pen 2: Stay Gold. Cruelty free, vegan.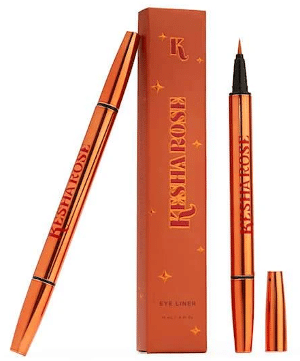 Marla Rene Skincare – Face Mask, from $49
Now Now Now, don't try and eat this delectable smelling pumpkin goodness. This creamy antioxidant and enzyme rich mask will leave you skin feeling replenished, brightened and softly renewed. Loaded with Vitamin A, C, E, zinc and potassium to help fight sun damage, wrinkles while keeping your skin nice and soothed. 2oz.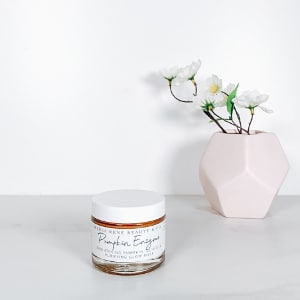 Milene Jardine – International Chocolate Bar Library, $40
These International Chocolate Bars are inspired by cultures and flavors from around the world. Real fruit, herbs and spices are added into each bar made of 70% dark chocolate. Smell the natural herbs, feel the thin texture of the bar, snap off a piece, and let the chocolate melt on your tongue to release the refreshing and arousing flavors. A total self-indulging experience.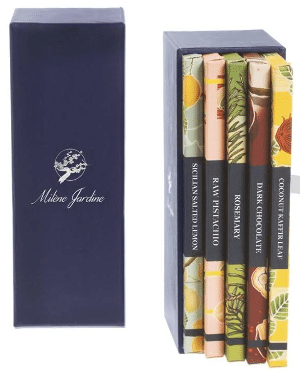 Monrovian Beauty – Daily Hydrating Facial Cleanser, $28
This natural, daily micro foaming cleanser thoroughly cleanses the skin to gently remove surface impurities and soothe redness without stripping the skin of essential oils. No Parabens, Sulfates or Phthalates. Cruelty-Free, Vegan Friendly & Gluten-Free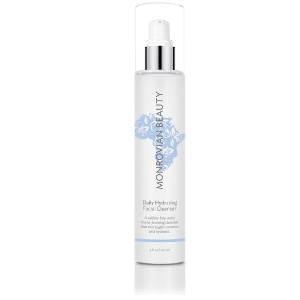 Opulence MD – The Socialite Essentials Kit + OMBD Precise Brush, $115
Stunningly feathery and dramatically voluminous, the Socialite is for every boss-lady out there. Whether you are a lash novice or a lash regular, Socialite promises to add confidence and an extra drama to your look. Kit contains one pair of well-to-do luxury mink lashes, a custom travel case, one lash applicator, and gel magnetic Liner.
The OMDB Precise Brush is a double-ended synthetic brush with a firm, angled edge designed best used with our Gel Magnetic Liner.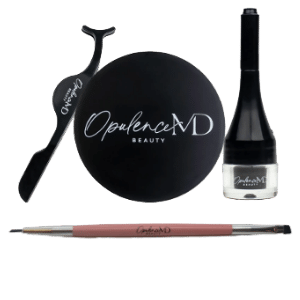 Orpheus – Resurrection All-In-One Serum, $125
An ancient botanical concentrate, this silky, lightweight formula transforms the overall complexion and texture of even the most tired and stressed skin with anti-wrinkle peptides, advanced form of vitamin C, Niacinamide, super moisturizing Snow mushroom extract and wild indigo. Vegan and gluten-free.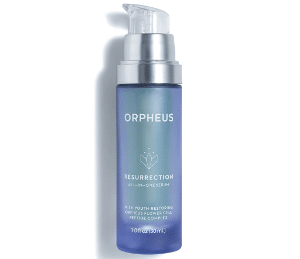 Paromi – Full Leaf Tea, from $5
One of original six blends, Chamomile Lavender is a unique floral-nutty-sweet combination of caffeine free Egyptian chamomile, French lavender and South African rooibos that calms the mind and whisks away stress.
Peace Out – Acne Serum, $34
This daily all-over acne serum that helps treat, protect and heal blemishes. Break up with your breakouts!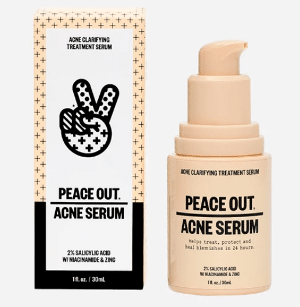 Pooka – Guava Berry Body Polish + Best Life Tribe SELF CARE Planner, $40
This body scrub is juicy, tropical and light with a berry twist, and will transport you into your tropical dreamland. Contains organic cane sugars, seeds and fruit powders.
Following your luxuriating body scrub, set new goals on how you plan to focus more on you. This 90 Day planner will motivate you to create a "New Normal" self-care routine that will help anchor you in these times, and also give you a sense of calm and normalcy in an ever changing world.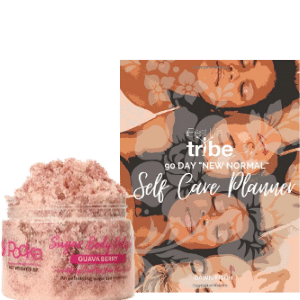 Pro Biora Plus – Probiotic Tablet, $18
This unique, once-a-day probiotic tablet supports and maintains good oral health using a balance of bacteria, just the way nature intended. Contains a 30-day supply.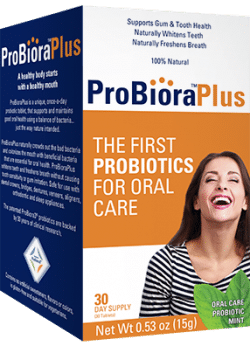 Reserved + Polished – Nail Kit, $52
Keep your nails POLISHED at home with this non-toxic nail kit. The 9 piece+ nail kit includes AILA Nail Polish (Ginger), Nail File, Mini Buffer, 2 Wooden Sticks, 2 EXO Supply Nail Remover Wipes, AILA 'Better than Gel' Top Coat, and AILA 'Prime' Base Coat.
Reverse Karma – Meditation Incense Sticks, $5
This package of 7 mini hand dipped, natural dye incense sticks is your first steps to a calmer you; creating a better headspace, allowing you to embody all that you are, so you can feel better, do better and radiate better energy into your world.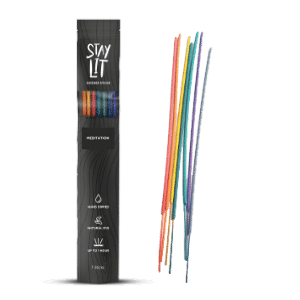 Zen by Esnavi – Purely Radiant Face Oil, $42
Find your "Zen" with this luxurious, ultra-light fast absorbing oil that leaves skin velvety soft and hydrated with a radiant glow. A delightful blend of organic cold-pressed and essential oils is packed with antioxidant benefits that counteract free radical damage, reduce the appearance of fine lines and wrinkles and improve skin tone and texture while also helping to boost skin cell rejuvenation. Suitable for all skin types.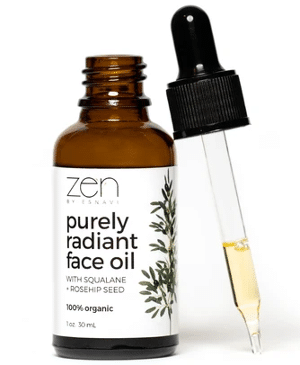 ---
We hope you love our self-care guide just as much as we do. We are excited to announce that ALL the amazing products in our guide (valued at over $800) will be part of a GIVEAWAY for ONE LUCKY WINNER! To enter, you will need to do the following:
*Follow @BronzeMagazine on Instagram
*Leave a comment in the giveaway post regarding what self-care means to you and tag two (2) friends
*Share the post on your Instagram and tag @BronzeMagazine
*Use hashtags #bronzeselfcare and #bronzemagazine on posts
*Winner must post a photo of the products on their Instagram and tag @BronzeMagazine
Selfcare Giveaway disclaimer:
[
U.S. residents only
, contest ends Saturday, July 25, 2020 at 5pm EST. This giveaway is in no way sponsored, endorsed by, or associated with Instagram. Winner will be selected and notified by Bronze Magazine during the week of July 27, 2020.]
Good luck!