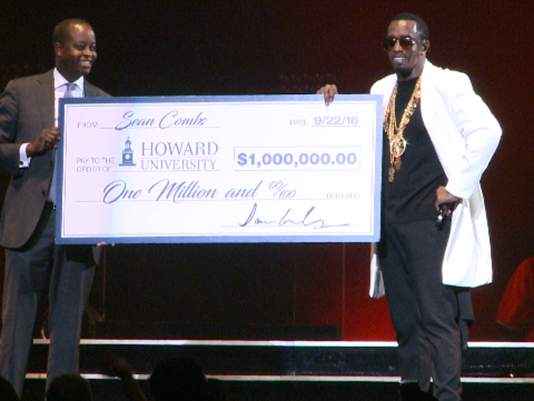 Sean "Diddy" Combs recently donated $1 million to Howard University's School of Business for the Sean Combs scholarship fund.
Diddy made the donation at his stop in Washington D.C, during the Bad Boy Reunion tour.
Diddy attended Howard for 2 years, but didn't graduate, and in 2014, he received an honorary degree from Howard.
At the concert, the president of Howard, Wayne A.L Frederick, accepted the funds on stage.
According to Complex, Diddy said, "The only reason I was able to chase my dreams was the empowerment that Howard gave me, the support that they gave me, the first two years. I was blessed to receive a great education from Howard University- one of the best schools in the world- and it helped to fuel my success in business and life."
Kudos to Diddy for donating such a generous amount to a great cause!
By Tiara Bryant