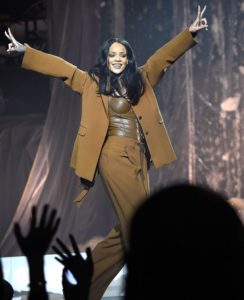 The Budweiser Made in America music festival is coming to Philadelphia for the fourth year in a row.  In 2012, rapper and business mogul Jay Z  teamed up with Budweiser to create Made in America. Fans travel from all over the United States to see their favorite singers and rappers perform. In the past, artists such as Beyoncé, Nicki Minaj, and The Weekend have performed at the festival.
Rihanna and the band Coldplay will headline 2016's festival. Other artists including Lil Wayne, 2 Chains, DJ Khalid, and Bryson Tiller will also be performing during the 2-day festival.
In a statement to Billboard, Ricardo Marques, vice president of Budweiser, said that music festivals have evolved into cultural festivities where festival goers can indulge in fun experiences. "Budweiser invests in fan experiences at music festivals because they have become more than just places to hear live music," Marques said. "They are cultural moments where people expect to also experience their other passion points, like food, design, technology, and of course, ice cold Buds."
For a limited time, Made in America pre-sale tickets are available exclusively to Tidal subscribers.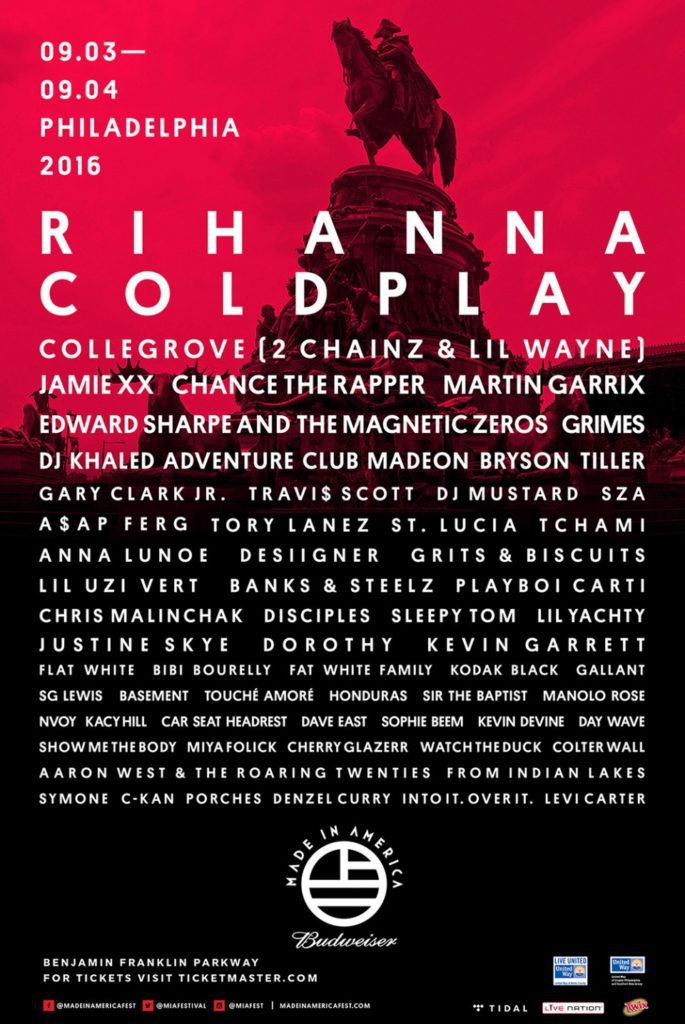 By Tiara Bryant
Edited and designed by Renita Singleton