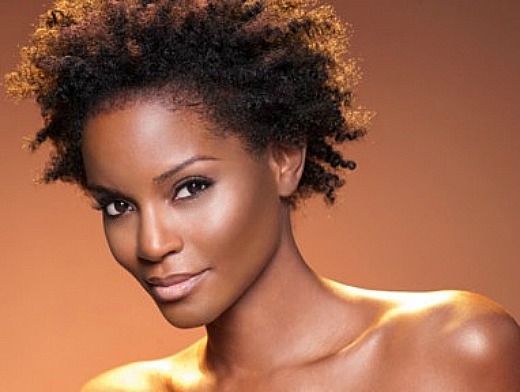 Naturalistas, this post is for you. After doing the big chop two years ago I have had my fair share of natural hair products. I've spent countless hours and money trying to find the perfect hair routine for me; and finally after all this time I've found some staple products that I just can't live without!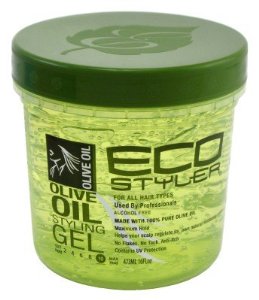 1. Eco Styler Olive Oil Hair Gel
When I first cut my hair, this product was my best friend! Not only did it style my TWA (Teeny Weeny Afro), but it gave it shine, and a bunch of tiny cute curls. I would wet my hair with water, and rake the gel throughout my hair so every strand was coated with the product. My only suggestion is to do this method an hour or so before you leave the house, so that the product dries and doesn't leave your hair wet. If you"re considering doing the big chop run straight to the drugstore and pick this up. Definitely one of my favorite natural hair products!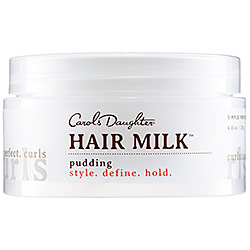 2. Carol's Daughter Hair Milk Nourishing and Conditioning Styling Pudding
Carol's Daughter has an extensive line of hair care products, but the Hair Milk line is by far the best in my opinion. I use this on my type 4A/B hair, which is extremely kinky. What I love most is the texture. It's rich and creamy and doesn't leave my hair feeling heavy. It gives my hair shine and moisture which is important. The pudding also gives me a million curls! I would use this product in addition to water, rub it in with my hands, and apply generously all over my head. The Hair Milk line does exceptionally well in the summer season as well!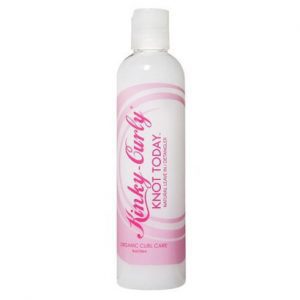 3. Kinky Curly Knot Today Leave In Conditioner/ Detangler
Now when I first got this product I got it just because I wanted to try something new. At a retail price of $11, it took everything in me to pay for it, but I am so glad that I did. This two-in-one product works best as a detangler for all natural hair types. My hair is type 4A/B which is the kinkiest so having a product that detangles my hair with ease is perfect. Once I've co-washed my hair, I take a generous amount of the Knot Today and apply it through my hair while soak and wet. I then take a wide tooth comb and comb it through.
4. As I Am Twist Defining Cream
The As I Am Twist Defining Cream is my go to hair product when I am styling my hair. One thing that I look for when trying to do styles like braid outs or twist outs, is a product that leaves my hair super defined. This product delivers! I take about a dime sized amount and coat my hair with it, then braid or twist my hair into the desired style. The longer you leave the styling cream in, the better the definition! I keep mine in about three days for super definition. My only con is that the product does have a filmy residue that can transfer to your hands; however, its not bad enough for you not to like it. You also get quite a bit of product for the price, so I believe its worth the investment!