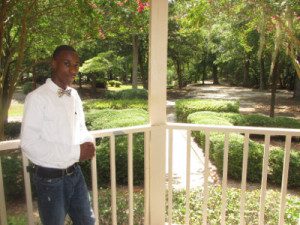 David E. Lucas is a young man of great potential and promise. Self-motivated in spite of personal obstacles, he strives to use his struggles and experiences as tools; tools to excavate not just the best out of him, but in so doing, help other young adults. To help young adults recognize that they too have greatness within them, and to never give up on getting it out. Even more than getting it out, giving what they have to others.
"I had a story to tell the world," This is how David E. Lucas, age 17, explains why he wrote his first book. It's Dark but I can Still See the Light is a means of sharing a personal testimony of living with a learning disability. Explained in his own words on his website (http://handfulctw.org/featured%20book.html), the topics covered in his book are about "the heart of a teenager." They include remaining resilient, building and maintaining self-confidence, the nuances of friendship, dealing with life's difficulties and understanding why they are important, and identifying and fulfilling a higher calling.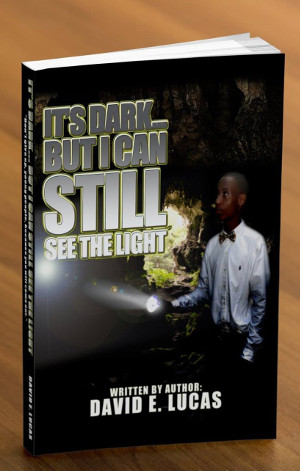 Lucas, a Darlington, SC high school student, published his book in 2015 through CreateSpace, an independent publishing platform by Amazon.  He tells impetus behind writing his book was his parents' example of making sacrifices to support their family. "My inspiration for writing this book [was] seeing my mother and father work hard every day to have food on our table and cloths on our back."  For Lucas, they made "me want to inspire young people to change the world."
Now Lucas uses his life for Christian ministry. Writing a book serves for Lucas as one of the ways he uses his life story to motivate and encourage young adults. As someone who has a learning disability, he uses his testimony of living with it as a compass to inspire others experiencing challenges and struggles to keep going, to keep moving forward no matter the obstacle.  "I want readers to expect that you can and will come out of the dark place…. But you have to understand I can choose to let it define me, confine me, refine me, outshine me or I can choose to move on and leave it behind me!" His book can be considered as an evangelical vehicle for helping other young adults to both reach deep and reach out.
Lucas now works through Handful, a non-profit organization, to motivate young adults through motivational speaking engagements as well as phone-based ministry. Future endeavors include publishing more books.
by Dr. Tanya Manning Yarde, Ph.D.