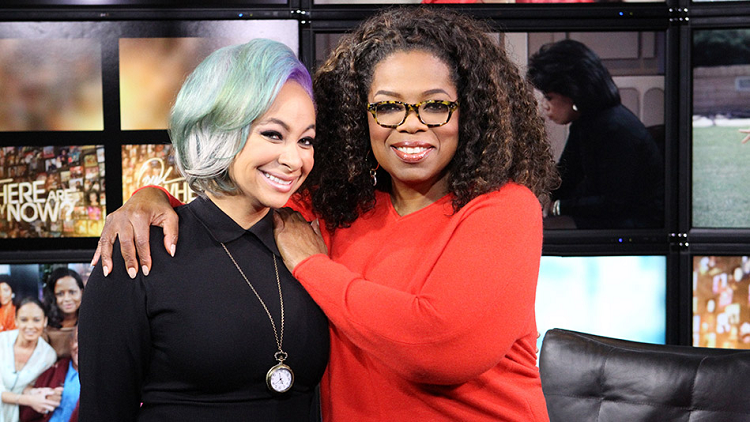 In the fifth season premiere of Oprah's "Where Are They Now," Raven- Symoné sits down with Oprah and opens up about her sexuality and also her strong sense of who she is as a person. The former Cosby star has done a great job of keeping her personal life out of the media. She only recently made headlines last year, when the Supreme Court ruled the ban on same-sex marriage unconstitutional, and she tweeted:
"I can finally get married! Yay government! So proud of you" – Raven-Symoné (@MissRavenSymone) August 2, 2014
The public took it as her way of coming out. When Oprah asked her to explain she said, "That was my way of saying I'm proud of the country. But, I will say that I'm in an amazing, happy relationship with my partner. A woman."
"People in my family, they've taught me to keep my personal life to myself as much as possible. So, I try my best to hold the fence where I can," Raven added. "But I am proud to be who I am and what I am."
The "That's So Raven" star has known who she is from an early age. "In the topic of dating…I knew when I was, like 12. I was looking at everything." She also goes along to say, "I don't want to be labeled 'gay.' I want to be labeled 'a human who loves humans.'" She then adds, "I'm tired of being labeled. I'm an American. I'm not an African-American; I'm an American." Raven's remark caught Winfrey off guard. "Oh, girl. Don't set up Twitter on fire…Oh, my lord. What did you say?"
"I mean, I don't know where my roots go to," she explains. "I don't know how far back they go…I don't know what country in Africa I'm from, but I do know that my roots are in Louisiana. I'm an American. And that's a colorless person."
"You're going to get a lot of flak for saying you're not African American. You know that, right?"
Raven put her hands up and restated, "I don't label myself. I have darker skin. I have a nice, interesting grade of hair. I connect with Caucasian. I connect with Asian. I connect with Black. I connect with Indian. I connect with each culture."
"You are a melting pot in one body," Winfrey said.
"Aren't we all?" Raven asked. "Isn't that what America's supposed to be?"
Watch the video here http://youtu.be/QXAho8vlmAI
by Elizabeth Tawose