by Tennille Price, Professional Makeup Artist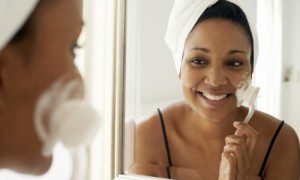 Always prep your face first before the 5 minute face can begin:
Make sure your face is clean and moisturized and SPF is applied. Apply face primer as well.
Make sure your foundation is picked out and matched correctly to avoid extra application and blending
Make sure your brows are groomed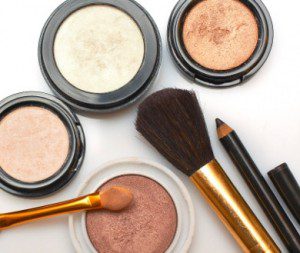 What you will need for the 5 minute face:
Foundation
Setting powder (if you use liquid or cream foundation)
3 makeup brushes.  Foundation, eye shadow and blush
One eye shadow: neutral color (use a brush that is medium to large in size so you can cover the majority of the eye in 1 to 2 swipes)
Blush (make sure your brush is not too small to avoid clown cheeks)
Lip gloss or lipstick (neutral color)
Mascara
Tips for a 5 minute face:
Don't try to do anything complex when you have limited time( example: artificial lashes, liquid liner, red or deeply pigmented lipstick that requires precision)
Stay away from waterproof products because if they smudge it will take a lot of time to repair and you may mess up your other makeup
The result will be a clean, professional and polished look!