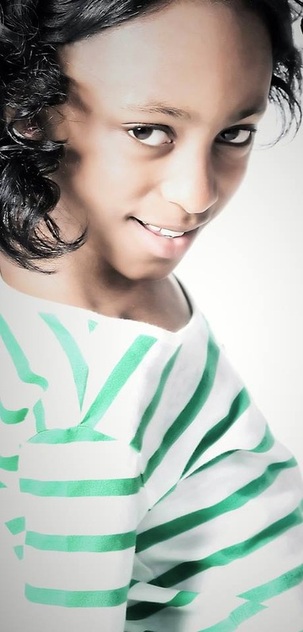 Ten-year-old triple threat K'Lynn Jackman is already making waves in the entertainment industry. The Orange, New Jersey resident has quite an impressive resume for someone so young. She has performed at McDonald's Gospelfest, at the Prudential Center in Newark, Nets games and the legendary Apollo Theater in New York. In 2012, she was part of the first annual Whitney Houston tribute celebration at New Hope Baptist Church. K'Lynn also performs locally at peace rallies and government events in Essex County. Last year, she portrayed Nala in the Broadway production of "The Lion King." Ambitious and wise beyond her years, she has big dreams and goals for the future.
How would you describe your personality?
I would say outgoing, fun, proud, happy, and confident.
Soundtrack to your life?
"Goody, Goody" by Frankie Lymon and the Teenagers, "Feeling Good" by Nina Simone, a lot of different Inspirational and Gospel songs, and Pop.
If you weren't in the entertainment industry, what would you be doing?
Whatever I desire and my heart feels, then I will do it. Right now, I'm focusing on singing because that's my passion right now.
Where do you see yourself in 5-10 years?
I see myself on the big screen, on Nickelodeon and the Disney Channels; and collaborating with Mariah Carey, Patti LaBelle, Beyoncé, Aretha Franklin and other big Soul/R&B singers.
What do you like to do in your spare time? Hobbies? Interests?
Painting my brother's face, watching movies with my family, drawing, reading, and knitting.
Biggest influence on your life and why?
My mom has been my biggest supporter in life because she believes in me, inspires me, and pushes me to be the best person that I can be.
Current and Upcoming/Future Projects?
Expanding my official website, going from school to school talking to youth and inspiring them, and the creation of my web series K'Lynn's Boutique. I want to wait until I am in my teens before I start releasing music because I am still really young, and want to continue honing my craft.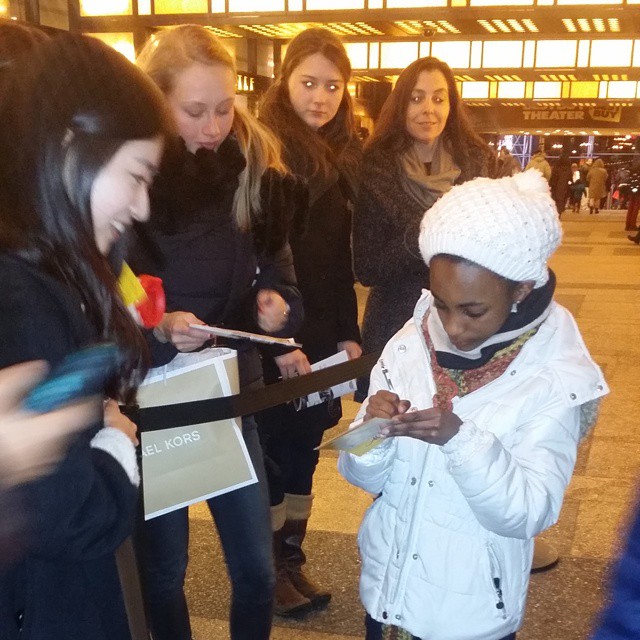 Are you planning on attending college in the future?
Yes, I plan on attending Berkeley College of Music. I want to study Music Theory.
Do you play any instruments?
Yes, I play the piano and guitar. And I am also working on perfecting my songwriting skills as well. I like to write about my everyday life, and my journey thus far. It's tough, but if you love it then go for it.
What advice would you give to people wanting to get into the industry?
If you believe in yourself, then anything is possible. And never let anyone tell you what you can and cannot do.
Favorite Childhood Memory?
When my family went to the Cocoa Keys Water resort in Mt. Laurel, New Jersey.
Are there any charities that you endorse, or want to be involved with?
Not yet, but I am planning on doing so in the future. I'm still thinking about it, but anything that involves youth and education.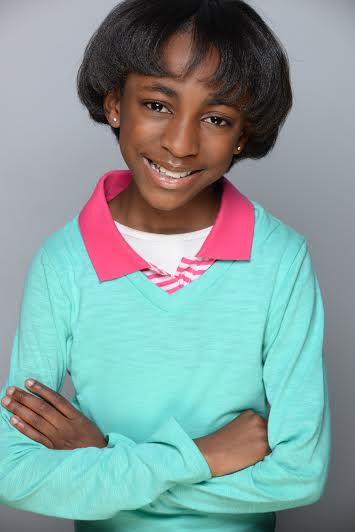 Favorite TV Show and Movie?
I like the Cheetah Girls and Austin and Ally. Because they revolve around music, music theory, and singing. I am only interested in TV shows and movies that involve the entertainment industry.
Do you like fashion? How would you describe your style?
Yes, I love fashion! A little bit of Hip-Hop, because I enjoy Hip-Hop dancing, anything sparkly, glitz and glam, lots of bows and skirts. I do not like wearing pants. Pants are not really my thing. But if I am forced to wear pants, they would have to be baggy so I can move around and do a lot of dancing.
Future travel destinations?
Hawaii, Florida, Jamaica, Canada, and California.
Any pets?
No, but I would love to have a Pomeranian dog!
Favorite subject in school?
Math, because it challenges me.
Last movie you saw in theaters?
Paddington Bear.
Do you enjoy dancing? Favorite kind of dance(s)?
Hip-hop and Ballet. I've been dancing since I was a year old.
Favorite Animated Disney movie and Disney Princess?
Frozen and Princess Tianna.
What inspired you to get into the Entertainment industry?
My grandmother and aunt were singers, and I would watch them and go, that's what I want to do someday. They inspired me to want to take a shot at the big time. I also sang in church, and used other members of the choir as positive examples of what I wanted for my future. I grew up in a musical household, so it was practically made for me. I was born to do this, it is my destiny.
by Farren Washington