By Charlene Kalala
It is in the Democratic Republic of the Congo, the land of his ancestors, that former Belgium football player Loki Boto decided to create Siriza.Ink, a haircare brand for Afro hair. Boto chose to create products specifically for black hair because he wanted to help African women to appreciate and care for their natural tresses. "Every woman should appreciate the beauty of her hair," said Boto. Every product is homemade with secret ingredients that come from the Democratic Republic of the Congo and helps to nourish the scalp and treat alopecia, an autoimmune skin disease that causes hair loss on the scalp.
In my brief Q&A with Boto he talks more about the roots of his haircare brand and his entrepreneur life in Africa.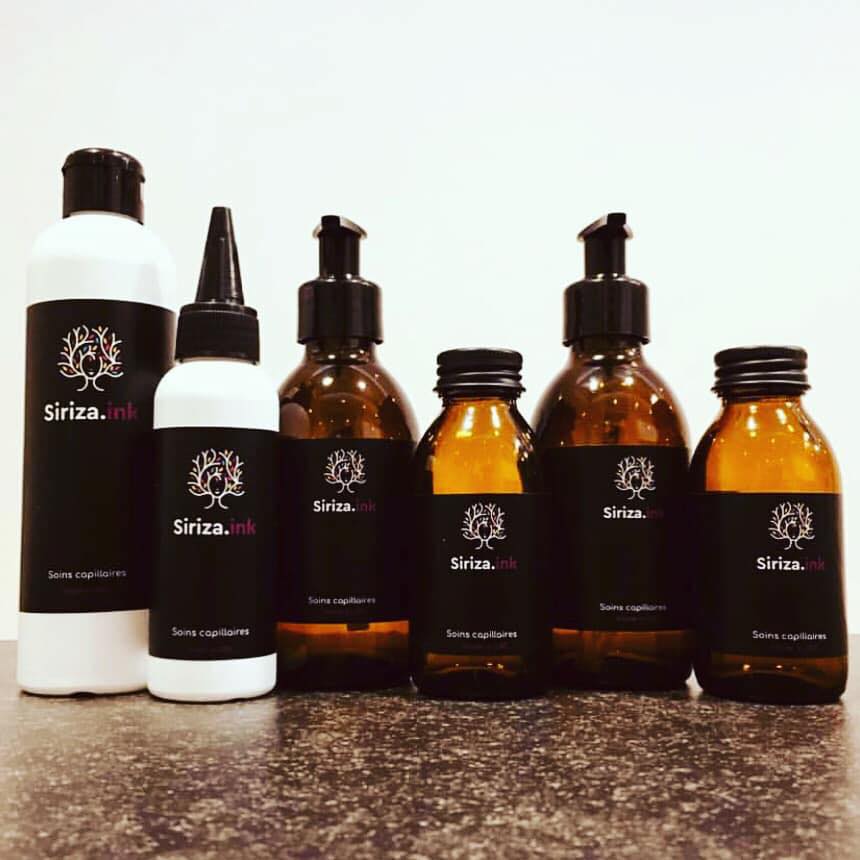 Tell us more about you.
I'm 38 years old and a former football player in Belgium. After my football career ended, I decided to move to Africa. Now I live in Kinshasa, the capital of the Democratic Republic of the Congo. Africa is a dynamic country filled with young people. There are many things to develop here.
Why did you decide to create a haircare brand in AFRICA?
First, the representation of Afro women is important for me. African women have tried to find a solution to take care of their hair since they were children. Creating a haircare brand for Afro hair was a challenge for me because I wanted to respond to the needs of Afro women. Moreover, I love to create and manage projects.
What does Siriza mean?
"Siri" means secret in Swahili (a Bantu language) in Africa and "Za" refers to Zaire ( ex-Congo Belgium). I choose to call my haircare brand Siriza because this name represents African people.
Why do you want to inspire Afro women to appreciate their natural hair?
To me, every Afro woman is beautiful with their natural hair, whether it's braids or lace wigs but they have to take care of and appreciate their own natural hair. 
Can you talk more about your life and your journey as an entrepreneur in the Democratic Republic of the Congo?
Entrepreneurship in Africa is very difficult, as entrepreneurs do not get financial support for their projects. Moreover, I have to be flexible with African customers. My main challenge is in finding investors who can help me develop a reliable structure to market my haircare brand abroad.  
Where do you see your haircare brand in 10 years?
Through Siriza.Ink, we want to train African youth in craft trades. The packaging of the Siriza.Ink range will be designed by children from orphanages in Congo DRC. 
Siriza.Ink has succeeded in conquering the hearts of Congolese women and are now in high demand in Europe!