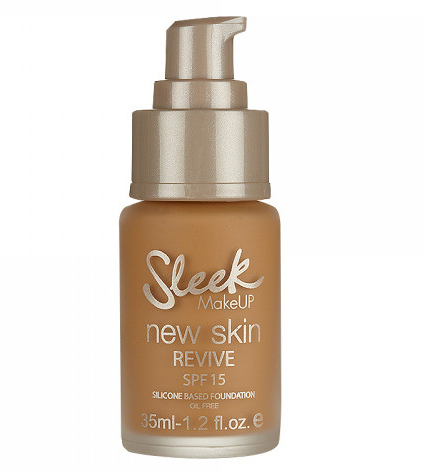 There are some of us who have been experiencing spring-like weather recently. And whenever we get a peak of sunshine, women across the country revamp their makeup routines making them lighter, faster, and simpler. We all love a BB or CC cream, since they provide what we need as an all-in-one. Lately, cosmetic companies have been reformulating their foundations to deliver the same results, if not better.
If you're looking for a product that gives you medium to full coverage, long lasting wear, oil free, and has an SPF of 15, then Sleek Makeup New Skin Revive Foundation is for you. This is a liquid foundation that evens out your complexion naturally giving your skin a smoothed out, even toned canvas. Available in 30 shades, SMNSRF has great benefits and is suitable for all skin types, colors, tones, and textures. So ladies, for those of you who are from the fairest to the richest tone of brown, there is a shade for you! And finally, it won't break your bank as it runs for $11.99 on their site.
If you're scratching your head trying to figure out which BB or CC cream is right for you, or tired of mixing two shades to achieve your perfect shade, then give this lightweight foundation a try.
by Rosalyn Robinson