Review by Nsi Amah
Photo Credit: Elijah Bland
Everyone that knows me can attest that I am all about skincare. Like my hair, my skin tends to be dry. So, I make it my business to keep my skin exfoliated before moisturizing. I exfoliate every part of my body; my lips are no exception! Your lips are usually one of the first things people look at when they meet you, so it is best to keep them looking healthy. Recently, I got my hands on a beautiful solution by Zen.
Zen by Esnavi makes a lovely lip scrub to keep your lips luscious. Music artist Esnavi became an organic skincare formulator after turning her love for skincare into a business. Her aim is to promote a clean, cruelty free and vegan skincare line that women will love. I have been blessed with trying Zen's Agave Sugar Lip scrub, which is 100 % organic. Its packaging has a simple, yet elegant black and white look. Esnavi not only turned her love for skincare into a business, she did so out of love for the environment.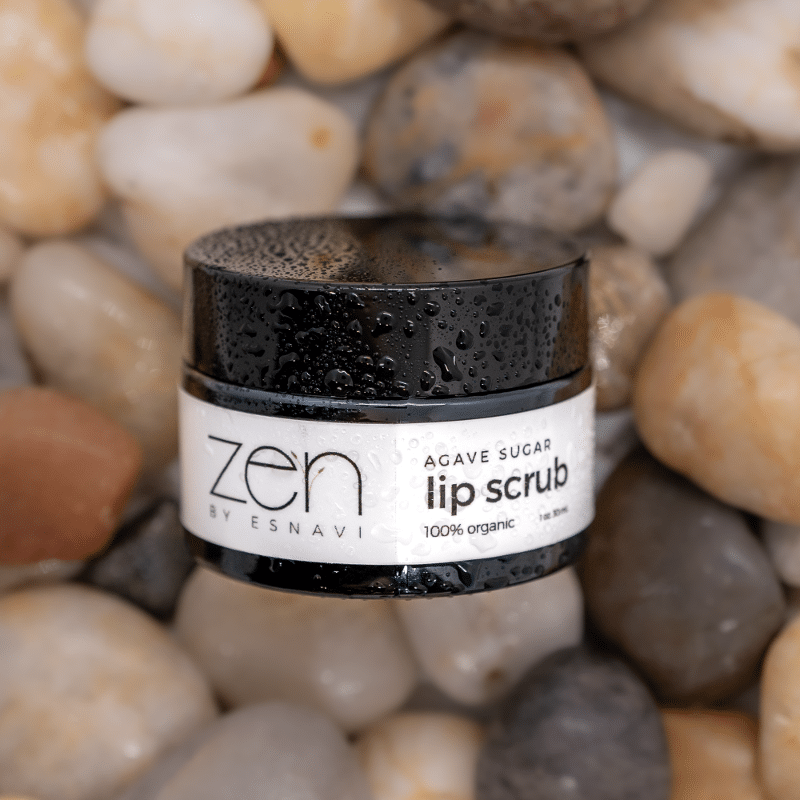 The lip scrub is made with agave nectar and brown sugar crystals that work to shine away any dry skin. I applied it both day and night, depending on how I felt. To apply, all I did was give my lips a little bit of a scrub with my fingertips. The scrub had a bit of a rough texture, yet it felt gentle on my lips; probably because it contains the moisturizing properties of coconut and shea nut oil. This is a win win for any woman on a dry day. The scrub is gentle enough to do 2-3 times a week if you must. Its scent reminds me of sugar candy, or maybe brown sugar; and the best part is, it's edible! You can lick or rinse it off. I tried it both ways. The taste is very sugary, which I found appealing. I also liked that it is safe to ingest if licked off. It left my lips feeling very supple, which is essential when you are a matte lipstick lover like I am; chapped lips while wearing a matte lippie is not ideal! So, the key is to take care of your skin, and I mean every part of it, lips included. Zen is a good place to start and there are more products to come! Your lips will be happy!
"The scent reminds me of sugar candy, or maybe brown sugar; and the best part is, it's edible!
Here's the breakdown of Zen's properties:
Handmade
Cruelty-free
Vegan
Organic
Clean
Toxin-free
Plant based
Natural