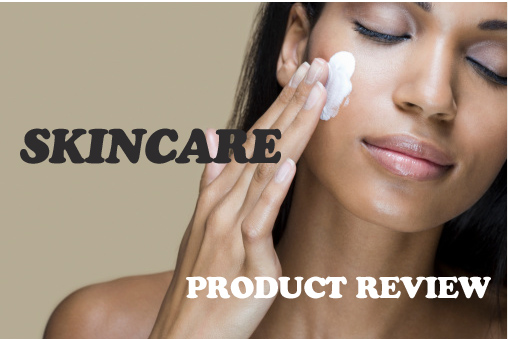 I'll be the first to admit that I have never really had a strict daily skin care regimen. I really should have one, especially now that I'm in my forties and my skin is probably going through various transformations associated with aging. Over the years I've also had issues with uneven skin tone (dark circles under eyes) as well as past issues with acne. I've used tons of facial cleansers, toners and moisturizers off and on, but nothing I've used has really made much of a difference or impact on my skin. So when I received the opportunity to review Rx for Brown Skin I thought that this would be my chance to finally sample a product I have heard about before and seen advertised many times. I was truly excited to give it a try, especially since it is formulated specifically for women of color.
Most women of color have probably heard about Rx for Brown Skin but for those of you who haven't, it is a collection of skin care solutions created for ethnic skin (African, Hispanic/Latin, Asian and Middle Eastern) by Dr. Susan C. Taylor, a board-certified dermatologist. The fragrance free products are designed to improve pigmentation, even tone, hydrate, and deliver radiant, blemish-free skin. Rx for Brown Skin products are also formulated without bleach, alcohol, fragrance, dye, harsh chemicals, lanolin, hydroquinone and are all cruelty-Free.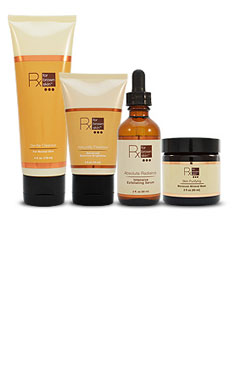 My first beauty goal was to start an official skin care regimen to follow over a test period of 4 weeks. I decided on following the 4-Piece Radiance Renewal System. Specific products in this system  include the Gentle Cleanser for Normal Skin, Naturally Flawless™ Botanical Brightener, Absolute Radiance Intensive Exfoliating Serum and the Essential Hydration Moisturizing Cream.
My results:
On day one I noticed the difference right away in the feel of my skin. After completing the four step regimen my skin felt softer, smoother and more polished. I even went out of the house later that day with only a tinted moisturizer on and my skin looked radiant! I couldn't believe that one treatment drastically changed the way my skin felt, so I continued to go through the 4 steps every single day, once a day. The directions suggest completing the steps twice daily (morning and evening), but since I don't wear makeup on a daily basis I figured lt it was ok to do only a once a day regimen. I liked how each of the products worked its magic in its own way: The gentle cleanser was just that, a gentle creamy cleanser that relieved my face of dirt and oil; right after the cleanser I applied the exfoliating serum, which was like putting a soft, wet and quick absorbing gel onto my face, making it feel all soft and polished; I followed the serum immediately with the botanical brightener, massaging it into my face and neck liberally for about 10 seconds; and finally sealed everything in with the moisturizing cream, which really made my skin feel hydrated and healthy.  I used my Spa Sonic face polisher during each step (except during moisturizing), which enhanced the effects of the treatments even more.
After day two a small blackhead popped up on my chin area. I used the Clear Luminosity Hydrating Acne Lotion directly on the spot and it cleared up within 24 hours, yay! there was a small mark left where the blackhead was so I am making sure to use the Naturally Flawlessâ"¢ Botanical Brightener in that area. I feel as if I have a serious skin care arsenal now.
I like the fact that none of the products have a fragrant scent to them; just a light scent which is part of its natural make up. Very refreshing.
Earlier I mentioned that I have uneven skin tone consisting of dark circles underneath my eyes. I've had these forever, since I was young. One of the main testimonies I have heard about Rx for Brown Skin is that it can clear up uneven pigmentation in as little as four weeks. I guess since I have only used the products once per day and not twice per day as recommended, I haven't seen a change in my skin's pigmentation just yet, but that is not to say it won't happen. I will keep you posted as I continue on with my regimen. As for renewing radiance to my skin I would say for the most part the 4-Piece Radiance Renewal System holds up to its promise. Everyday over the last four weeks my skin continuously feels soft, stays hydrated and looks much more vibrant. I can't wait to start using the Age Block UV Shield SPF 15 and the Skin Purifying Moroccan Mineral Mask.
The breakdown:
Pros:Fragrance free, gentle on skin, oil-free, lasting hydration
Cons: None
Price: $139 (90-day supply)
Packaging: Very well packaged
Use again? Yes
Recommend to others? Absolutely!
Overall Rating (scale of 1-5 with 5 the highest): 5 Bronze Stars
by Shawn Chavis, Editor in Chief