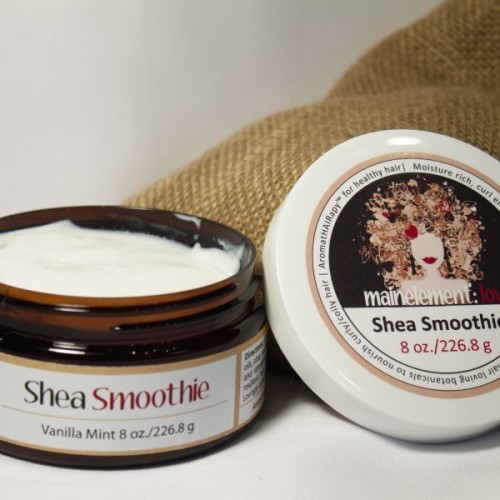 I recently tried mainelement: love's Shea Smoothie and Herbal Styling Balm. These two products are amazing! mainelement : love was founded by Tyrika in H0uston Texas. Tyrika began to experiment with natural moisturizing products right in her very own kitchen. After much trial and error, she discovered she had a winning combination of nourishing ingredients for hair and a booming business!
Tyrika and I had very similar situations. I always hid behind my hair and never let the natural show because it was so damaged. The key is, natural hair needs a lot of moisture to keep it healthy and growing.
I love mainelement: love products because they are all natural and there are no added ingredients to ruin your hair. As many of you know, constant dying and relaxing of your hair can cause it to become very damaged. I recently dyed my hair and I used the Shea Smoothie after washing it. It has a unique combination of oils to keep your scalp moist while helping to condition the rest of your hair. I combed my hair, then ran the Shea Smoothie through it. My hair felt very smooth and replenished! It didn't have a dried out feeling like it normally would after dying my hair. Just like the product stated!
Next I used a diffuser to help hold my curls and used the Herbal Styling Bomb on the ends and edges. I was very pleased with my hair! My curls were full and not dried out. I highly recommend this product even if your hair is not damaged. It is light and does not weigh your hair down at all. This is a must have for summer in order to keep your hair hydrated and healthy! I have no complaints about this product. Having naturally curly hair can be a blessing on good days and a curse on bad days. When I learned that the mainelement:love products were all natural I was very excited to try them. When trying a product for the first time everyone has their doubts. I was nervous at first, but was beyond pleased with the results. On a scale of 1-5 Bronze Stars, I would differently rate this product a 5! It does everything it says it does and works very well. I would use these two products on my hair any day!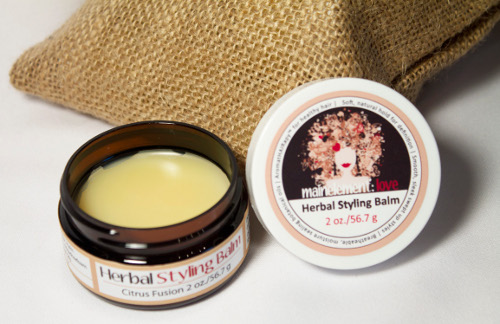 by Dominique Jones