by Trisha Sanyal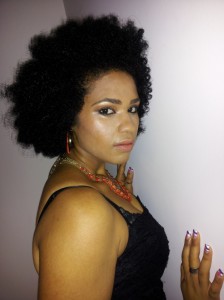 Chic, sophisticated and sweetly scented is what comes to mind when I see the Clio Hair Care line. Â Don't get me wrong, packaging definitely does not make or break any type of hair product but, this fashion forward chick can appreciate a cute looking bottle of conditioner!
I was most satisfied with the Protein Mist/Leave In Conditioner. Â Genius! Protein, one of the most important ingredients to maintain healthy hair, in a spray bottle! Some may have a phobia that sprays don't work as well as lotions or creams but trust me girls, don't knock it till you try it. My curls were fabulously coily for a refreshingly long time.
I also enjoyed the Day to Day Creme Shine. It provides shine and essential oils to your hair- and smells wonderful. It also makes for a great conditioner after applying Clio shampoo.
Clio Hair Care products are made from all natural ingredients. Ladies, you know how hard it is to keep up a healthy, full looking head of hair, and all these product combinations can  get confusing! Just remember: if the ingredients contain too many chemicals you can't even pronounce, it's probably not as natural as it advertises.  So I suggest you try Clio Hair "Natural" care!
On a scale of 1-5 I give it 5 Bronze Stars!!