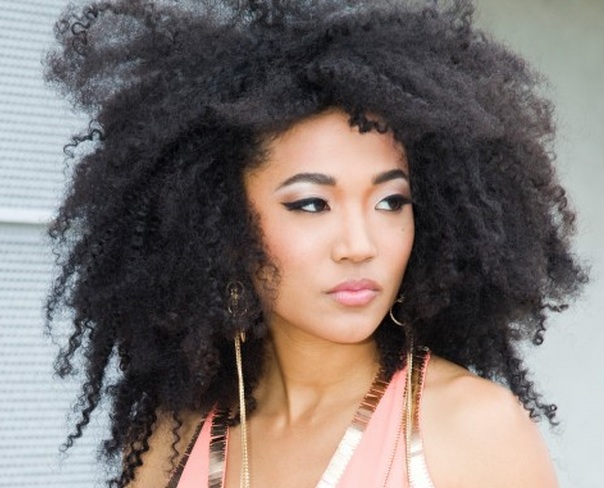 Up-and-coming, R&B singer-songwriter Judith Hill tweeted earlier last week that she had completed her debut album, "Back in Time," later inviting press to a listening party in Minneapolis. The ambitious project was recorded at Paisley Park, with Prince as producer (he also played guitar, keyboards, and bass guitar on the album), was officially released via free download on Hill's WeTransfer account on March 23 and made available till March 25, 2015. The album is also available for streaming on Hill's official site. Representatives from Fox 9, City Pages, 89.3 the Current and the Star Tribune were all invited to preview Hill's album and ask questions. Six selections were played from "Back in Time," which Hill recorded in three weeks at Prince's Paisley Park Studios. According to Prince, "It's the fastest album I've ever made." Prince first discovered Hill when he saw a video clip of her being interviewed on a European TV show, and she mentioned that she'd like to work with him at some point in the future. He tracked her down and the rest is history!
During the Q&A session, Hill explained that some of the songs were written a while back and others more recently. "Cry Cry Cry," the first number played but not the first tune on the record, is an exciting big blues workout, with terrific big-band horn arrangements, some inspired R&B vocalizing and "that's me on guitar," as Prince put it. The song sounded like nothing associated with Prince. It was more like a young Irma Thomas doing an Etta James song with sizzling instrumental work. Prince said of Hill: "She has an analog voice." "Turn Up" and "My People" are funk pieces with a more familiar Prince vibe. "That Angel song," as Prince called it, is a digital-sounding number, with Hill's strong, soulful, mysterious voice surrounded by synthetic sounds. "Beautiful Life" is a pretty, piano-driven ballad with strings. It's a number that Hill had performed on tour opening for Josh Groban in 2013 but Prince urged her to change it from a minor to major key." (Mini-album review courtesy of startribune.com) Later on in the evening, Prince led the invited guests (and 100 lucky Prince fans) back to the NPG Music Club room at Paisley Park to watch an exclusive 30-minute performance of Hill and her new band.
Judith Glory Hill, now 31, was born in Los Angeles, California. She is of Japanese and African-American descent. Hill is multilingual, she can fluently speak English and Japanese (and also sings in both languages). She can also speak Spanish and French. Coming from a musical background, it is not surprising that Hill decided to make singing her life's work. Her mother was an accomplished pianist, and her father was in a Funk band back in the 1970s. She attended Biola University, and graduated with a degree in music composition. Her voice has been described as "distinctive, soulful and has an earthy quality that makes it unique." She has provided backing vocals for Michael Jackson, Stevie Wonder, Elton John, Josh Groban, and other artists. In 2009, Hill was chosen as Jackson's duet partner for his "This Is It" concert tour. Wow, that is pretty impressive if you ask me! Anyone that has ever had the rare opportunity to collaborate with Michael Jackson is blessed indeed. After Jackson's untimely demise in 2009, she, and the other singers/musicians involved with the "This Is It" tour performed at Jackson's memorial service. Hill's rise to fame is detailed in the critically-acclaimed documentary "20 Feet from Stardom," that tells the untold true story of past and present backup singers. She also contributed to the film's soundtrack. She took home the Grammy Award for Best Music Film for her outstanding performance in the film. In 2013, Hill became a contestant during the fourth season of The Voice. After making it all the way to the Top 8, she was booted from the show's line-up. Hill's elimination was considered to be one of the most shocking moments in the show's history. Hill then signed a record deal with Sony Music in 2013, but never released an album under the label. A number of her original ballads, including "Desperation" were featured in the 2012 Spike Lee film Red Hook Summer. During the 2013-2014 touring season, Hill opened for Josh Groban (All That Echoes World Tour) and John Legend (#AllOfMe tour). Judith Hill is a phenomenal talent with a bright future ahead of her. With "Back in Time" under her belt, she is a back-up singer no more!
Here is the tracklist for "Back in Time":
1. As Trains Goes By 4:34
2. Turn Up 3:28
3. Angel in the Dark 4:08
4. Beautiful Life 4:02
5. Cure 2:42
6. Love Trip 3:01
7. My People 2:43
8. Wild Tonight 4:17
9. Cry, Cry Cry 5:06
10. Jammin' in the Basement 3:32