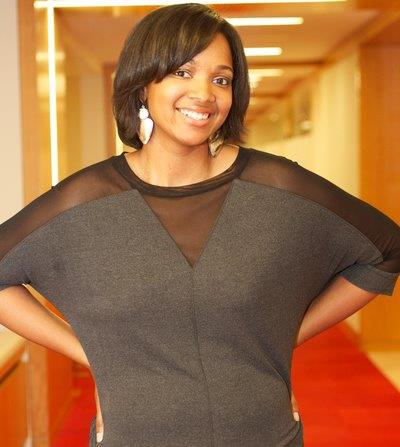 We live in a time where people are not only businesses, they are also brands. A time and a place where social media determines your cool and your network equals your net worth. How do you break the ice and stand out from the crowd? It has been said that in today's times you are only as good as who knows how good you are. In media how do you get known? Often you find yourself asking, press who? Well that is now the solution. Brittany Bailey, Founder and CEO at
PressWho
, a digital media property interviewing top journalists nationwide, and proud sponsor of Meet the Media. Brittany took out some time from her busy schedule to help us understand media and learn how to talk to the press to peak their interest in order to generate coverage for your business or brand.
What is your PR background? How long have you been in the business?
My love for PR really snuck up on me! I was an English major and my background is more so in journalism. I was a freelance writer and editor for various sources during the early part of my career. I have been in business 5 years and I am still learning everyday.
Why did you start PressWho?
PressWho is a success that came from a failure. In 2009, I started a magazine company that featured start-up companies and success stories. It made a nice splash and was well received, growing to over 5,000 subscribers in 4 countries and over 130 paid advertisers. However by 2012, the cost of print in a digital world was high and although our subscriber base was still growing our advertisers were not. Believe it or not, a print ad still brings a higher ROI than a digital ad unless you are Facebook or another site with millions of daily viewers. So this conflict and lack of ad revenue ended our publication. I was left with over 100 advertisers that I had superb relationships with and hundreds of people sending me their business success stories per week with the hope of gaining media coverage. I was determined to still help them meet their PR needs with very tangible media services. That is how PressWho was born. Before I was the media and now myself and my small but mighty team of 12 are a friend of the media. Although different, our job is still the same; helping business owners reach their PR goals.
What do you feel is the biggest misunderstanding business owners and people overall have about public relations and how to do business with the media?
The answer to this question could kill my business sales as well as that of most PR firms but here it goes; Business owners chase the media before they are ready. PR is important but good PR will not necessarily get you paid. Say it with me: PR does not equal consistent revenue! For example, one of my current clients was actually on the Oprah Winfrey Show back in the day. She created a unique jewelry product that helped cool the body temperature of women going through menopause. After Oprah, her sales went through the roof and she was offered dozens of more press opportunities but here we are 6 years later and no one knows who she is, not the press nor consumers. So what I scream to business owners is: PR gets you popular but excellent customer service gets you paid. Since 50% of businesses fail their first year, your goal as a business owner is to earn revenue and build capital.
Before even thinking of buying any type of PR services you have to ask yourself two questions:
1. Is my product the highest quality and competitive within my industry?
2. Is my team ready and able to provide the highest level of customer service?If you cannot answer yes to both of these questions, you are not ready for the press. Good PR is great, but it will not make your brand. It gives credibility and will lead to more customers if it is done right and consistently. Its important to have a budget for consistent PR. What good is amazing PR if your product is mediocre and your customer service is less than average? Think of good PR as beautiful and fancy wrapping paper. Although it gets the attention, its the contents within that really matters. Therefore it's critical not to disservice your brand by having sparkly wrapping but damaged and under performing goods inside!

How can and does PressWho.com help their consumer?
We are not a PR firm but we offer a toolbox of PR tools that are beneficial to business owners or PR executives. We are a friend of the media! At PressWho you can:
1. Research a member of the press for free to figure out what they are working on and how they like to be pitched.
2. Build your own customized media contact list.
3. Book the media to attend your event or launch.
4. Register to attend a live Meet the Media event in a city near you.
5. Search at no cost to find a suitable PR firm.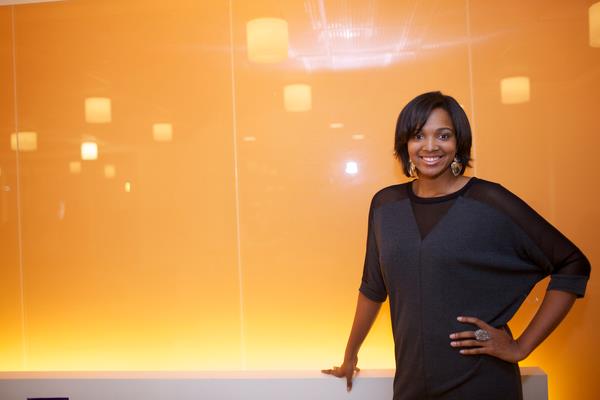 What are some of the success stories that have arrived from doing business with PressWho.com?
In summary, rumor has it that we exceed expectations in helping executives make media connections. But below is exactly what our clients rave about!
Dear PressWho,
Your panelist at Meet the Media, Allison Hart, has managed to make it happen that my runway and story will be covered by NBC COZI. I can't thank you enough for your amazing event, and the gifts I have received from it! With the deepest gratitude,
Priti, Priti Designs
**********
Meet the Media – Truly fantastic! A very well structured and wonderful event. I plan on recommending this to my peers….We need more thought leaders, like yourself to help raise awareness and strengthen our small business/entrepreneurial community. Thank you again for inviting me to attend.
Sincerely, Timothy Hider Momentum Risk Solutions, LLC
********
I just wanted to say I really enjoyed my time at Meet the Media and you should be proud it was a top event! I felt very welcomed and you are a gracious host
— Steve Long Producer, TechCrunch TV
*********
Kudos PressWho for organizing and facilitating a much-needed conversation.
Tanisha Sykes Finance Editor Essence Magazine
What are your words of advice for anyone dealing with media?

My advice for those seeking media attention is to court the media vs speed date the media. Seek to build media relationships, rub their backs even if it does not benefit you at the time. Members of the press make their living on breaking news that appeals to their audience so give them just that! Do not approach the media with how you are awesome, approach the media by stating your awareness of their audience and target market and then mention how you can serve the interests of that market.What is the key to introducing yourself and fostering good relations with the media?
Research! The media is not one size fits all. You are killing your chances when you send copy and paste press releases and introductions to dozens of media contacts. Journalists, producers, editors, you name it, they all have a specific angle and editorial calendar that they adhere to. You need to know exactly what they cover and what they are currently working on before you pitch. A pitch that is untimely will instantly be rejected.
When is your next media event? Please give me all the details and links for tickets.


We are currently getting ready for the 4th city of our 6 city 2014 Media Tour- ATLANTA! This is my home city so I am excited. I have not hosted an event their since 2009; it will be good to be home! The AJC, CNN, CBS, and Atlanta Luxury Magazine will be on panel. We are excited. Registration can be found at mediatourny.eventbrite.comFor more information on PressWho just go to the site

presswho.com.

When you are their client using their services you never have to ask that question again; Press Who?
By Ameliaismore