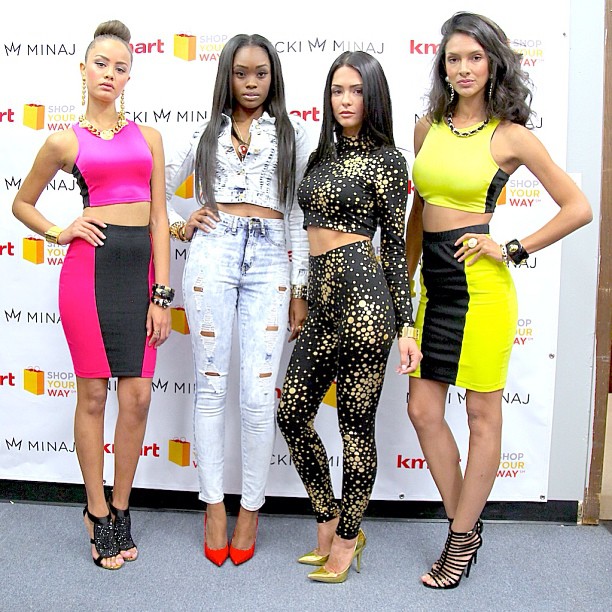 Nicki Minaj debuted her fashion line on October 15th at K-Mart. As a part of her collection, she has patterned leggings, deconstructed denim, velour track suits, crop tops, and curve induced dresses. She uses bold prints on most of her items. Animal and galaxy print are the prints most represented in her line. In conjunction with clothing, she has jewelry, clutches, and bejeweled caps. Minaj stated in an interview with Good Morning America that the inspiration of her designs came from Chanel and Versace as well as other well-known fashion lines. She also described her line as "fashionable and sexy." By the looks of her line, all of the clothes and accessories are definitely something we would see her in. The line is a true reflection of her personal style and personality. Nicki Minaj also debuted her new fragrance called Minajesty last month. Nicki tells People Magazine: "I absolutely love this image and I hope my fans are as excited about it as I am." She goes on to say, "I want this fragrance to invite my Barbz to celebrate their glamorous side, live in the moment and be outrageous knowing that true power from within." Looks like Nicki is embracing the fashion and beauty industry in full effect.
Photo from Instagram
By: Bola
Her clothing and accessories are available at K-Mart as well as shopyourway.com.
"Minajesty" is available by clicking the link below.