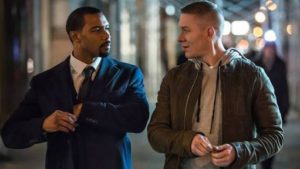 The Season 3 finale of the Starz Original series Power left jaws on the ground and watchers on the edge of our seats. This season took its viewers on an emotional, action packed roller coaster that left us hanging right before the big drop. Packed into one final episode was murder, heartbreak, greed and betrayal; and most importantly, the arrest of Ghost (Omari Hardwick), by his ex-girlfriend, Federal prosecutor Angela Valdez, played by Lela Lorena.
In episode 9 we see Ghost's right hand man Tommy Eagan kill one of their cartel members, Ruiz, because Tommy got word that Ruiz was working with the feds against him. At the time of the murder, Tommy was unaware that Ruiz was wearing a wire that was recording the whole act, during which Tommy also incriminated himself and Ghost on the murder of Lobos, a very dangerous and influential cartel member.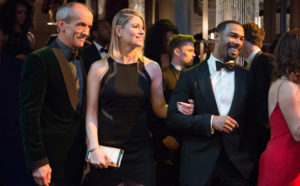 Federal Agent Greg Knox is murdered by his co-worker Agent Mike Sandoval, when he discovers that Mike is the leak in the Lobos case. However, because Ghost got wind of the wire on Ruiz, he decided to break into Knox's apartment to find the tape, leaving fingerprints behind that would later incriminate him on the murder.
One of the biggest nights for Ghost's nightclub, Truth, occurs on the last episode. Ghost is given the opportunity to take Truth international by signing a contract with wealthy investors. Tommy informs Ghost that after he signs the contract, Milan, a ruthless Russian drug lord who has been after Ghost all season, plans to kill him. Tommy and Ghost come together and kill off Milan, and just as Ghost thinks all is well, he is arrested by Agent Valdez.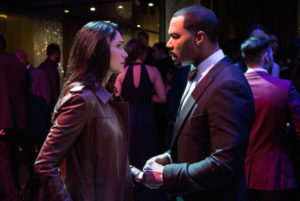 At the same time that all of this is occurring, Ghost"s childhood friend turned enemy, Kanan (50 Cent), whom he thought he killed off, has been building a close relationship with Ghost's son to get him back where it hurts most. At the end of the episode, we see Kanan text a photo to Ghost's son's mom Tasha, showing her son drugged up and Kanan requesting ransom.
The third season ends leaving viewers with numerous questions. Don't worry, season 4 has already began filming, and keeping in tradition will air in Summer 2017.
By Ashley Martin