by Destiny DeJesus
Despite becoming a mother of two before the age of 18 and having to constantly escape abusive relationships, TJ Myricks, also known as "PhatPhat", found her safe haven. Myricks became a motivational speaker, blogger and eventually wrote her own book.
Beginning at the age of 12, Myricks started to run away from home and by the age of 16, had her first child. "Running became a habit," she said. "I was seeking attention from my father who had not been around much."
Myricks stepped up, became a mother and got her GED, but a year after her son was born, she was slapped in the face with peer pressure. Myricks was dared by her peers to have unprotected sex with a random boy. "I fell wicked to peer pressure," she stated. "I wanted to prove that I wasn't scared of a dare."
The sexual encounter resulted in Myricks' second pregnancy; a daughter, who she gave custody to her own father and his girlfriend. Myricks described her relationship with her daughter as "strange" because her now 15 year old daughter, was raised believing Myricks was her own sister.
Running away from her home in Gary, Indiana, Myricks came across several men that she thought she was in love with. From the age of 15 until 31, Myricks experienced domestic violence. Feeling hopeless, she started to go to counseling sessions to raise her self-esteem. Myricks was constantly in and out of  abusive relationships and was striving to find herself.  "I came to a point where I was tired and I went into counseling on my own," Myricks admitted. "I knew that I needed to get some help first before I could help my son."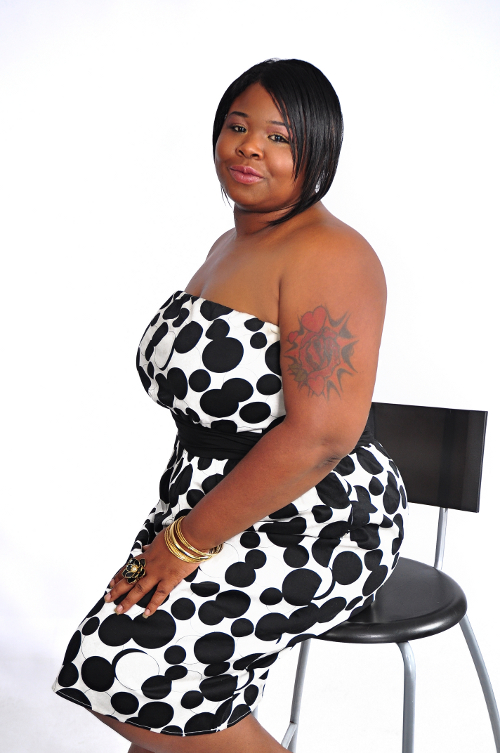 Now, at the age of 33, Myricks is using her story to motivate women of every age and background to stand up for themselves and not be afraid. "You have to have some type of support system because the situation is very fearful," Myricks said. "I was fearful with my own ex-husband so I try to encourage people to know that they are strong and can overcome that fear."
Myricks has hosted several group discussions and speeches about abusive relationships. She speaks about the signs of an abusive relationship, how to safely escape and to rebuild oneself after. As well as speaking on the topic of domestic violence, Myricks preaches to teen mothers.
"I was a mother twice before I was 18 and each thing I went through, I used as a learning tool," Myricks explained. "Teen mothers have to find the positive of their pregnancy and worry about what happens after."
Myricks goes by the name PhatPhat because it was given to her as a child. "I always felt that it is a name that many girls can relate to, so I kept it," she said.
On August 28, Myricks book was released, "PhatPhat Memoirs: Lost in Rebellion". There, she details her story and shares some of her insight on life. As well as her book, Myricks started a blog at phatphatmemoirs.blogspot.com, where you can find everything from posts on domestic violence to teasers from her book.
Myricks plans to continue writing and publish two other books to create a series to her first memoir.
"Before, I felt empty, dark and weak," Myricks admitted. "Now, I have accomplished a lot and I feel empowered, motived and triumphant!"