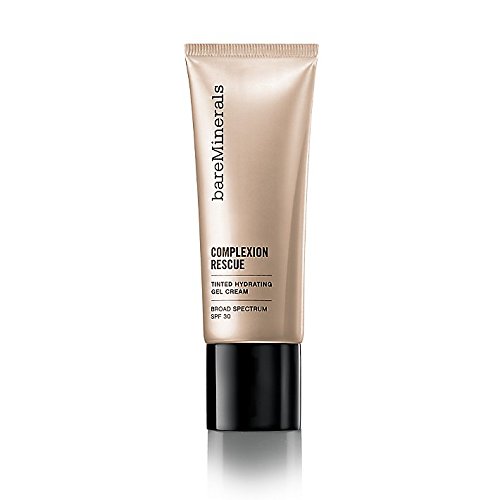 Finally!!!! Ladies I'm constantly on a hunt for the perfect hybrid of a foundation and tinted moisturizer. Trying to find the perfect product that gives light coverage, hydrate without giving the greasy look, and provides skincare benefits is almost nonexistent, until now. Bare Minerals has launched their tinted gel cream and it is all any woman needs. It is said to be your tinted moisturizer, bb, and cc cream all in one. Of course with the benefits Bare Minerals is known for as well as being an SPF of 30 this is a must try.
Upon application it glides on like your moisturizer but dries down to a satin finish. It also blurs any imperfections and due to the hydration it provides your skin with a natural glow. After many hours of wear it doesn't settle and stays put. If in the need of a new complexion enhancer this is an all around product. This is one product that can be used all year round as we need hydration and SPF and with it drying down to a satin finish this will provide the light coverage any one may need in the warmer months.
This tinted gel cream can be found anywhere Bare Minerals is sold for $29 and the only drawback is it's only available in 10 shades.
by Rosalyn Robinson