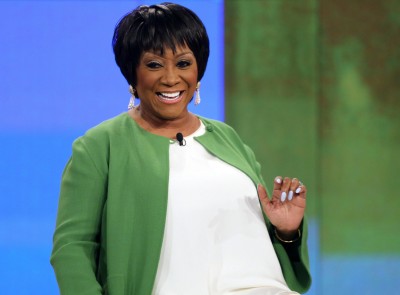 Legendary R&B songstress Patti LaBelle has teamed up with retail giant Walmart to launch a decadent new dessert line under the "Patti's Good Life" brand. Her exclusive lifestyle retail line also includes numerous cookbooks, a bedding line and other grocery products like sauces and marinades. Back in November, LaBelle's seasonal sweet potato pie's sold out nationwide, thanks in part to the hilarious video review of YouTube personality James Wright Chanel. As of January, the smash video has been viewed more than 4.5 million times.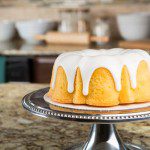 Shortly after the video went viral, retailers all over the country struggled to keep up with demands. Walmart refused to say how many they've sold so far, but stores reportedly sold one sweet potato pie a second for 72 hours straight! The pies were the most requested food item across all Walmart Wish Lists after Thanksgiving. "We haven't had so much excitement since we relaunched Twinkies," said Kerry Robinson, vice president for bakery and deli at Walmart. Due to the overwhelming demand, the pies will now be available year-round for $3.48 per pie.
The Grammy Award-winning singer announced via Instagram that Patti LaBelle Cakes will be hitting shelves this month. The newest additions to the dessert line will include a moist three-layered yellow cake with caramel icing (available on January 18 for $13.94); and a buttery vanilla Bundt cake with a rich vanilla glaze, which is now in stores for $6.98. I think it is safe to say that Walmart is hoping to benefit off the momentum of her sold-out pies. "Who's ready for #PattiCake? My new vanilla pound cake is making its way to stores!" LaBelle tweeted to her 227,000 loyal followers on Monday. According to the New York Daily News, there are more Patti LaBelle desserts to come in the near future.
Patti LaBelle has been referred to as the "Godmother of Soul" and "High Priestess of Good Vibrations." Her hit songs include "Lady Marmalade" and "New Attitude." In 2011, Rolling Stone magazine included LaBelle on their 100 Greatest Singers list. In a career that has spanned nearly five decades, she has sold more than fifty million records worldwide (as a solo artist and as a member of Labelle).
LaBelle was honored with the Legend Award in 2005 by the World Music Awards committee for her years of success and contributions to the music industry. She has been inducted into the Songwriters' Hall of Fame, the Apollo Theater Hall of Fame, the Hollywood Walk of Fame and Grammy Hall of Fame.
by Farren Washington