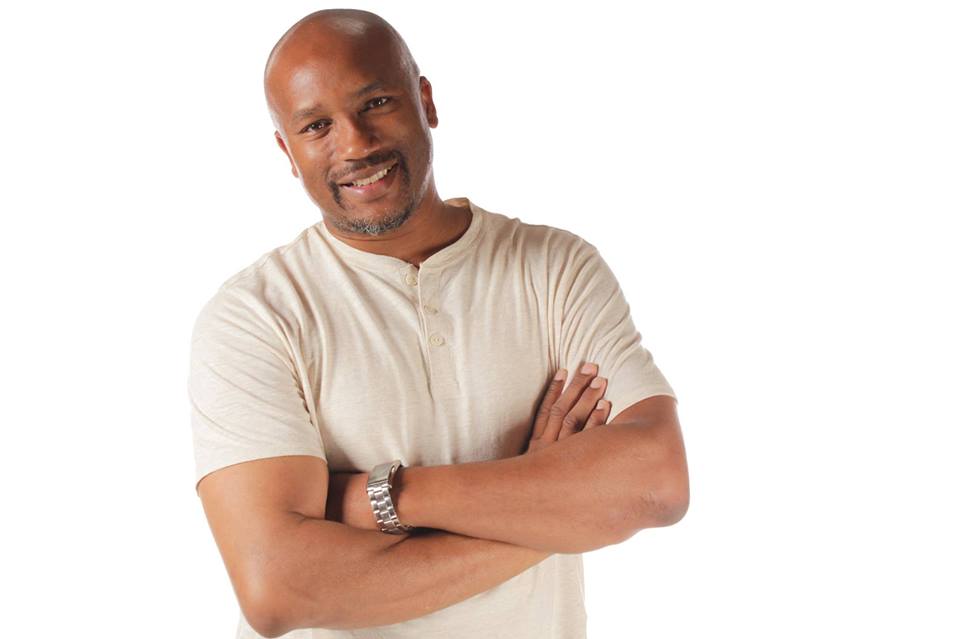 Robert Parham is a former five-time World Kickboxing Champion and former four time Sport Karate Champion dominating the scene in the 1990's. Being born in Staten Island, New York, and growing up in Hillside, New Jersey, he recalls growing up without the fear young African American men have today. "It was great, it was a time where you could go outside and not worry about getting shot. Also the friendships I've made lasted a lifetime." When he was young he says his idols were Jim Kelly, Bruce Lee, Muhammad Ali, and Malcolm X, just to name a few. He recalls wanting to be like them.
Just like a lot of people finding their passion, he stumbled upon his unintentionally. When he was younger, he got into martial arts after being beat up by a girl. His father was also a key influence on him to begin studying martial arts. "After that I started boxing as an Amateur. When I joined the Air Force out of high school,  that's where I met my prominent martial arts instructor. I was just very athletic and I loved combat sports. Sometimes it just funny how life plays out." His original plan for his life was to graduate high school and go to college to become a Certificated Public Accountant. A year or two before he graduated high school, he would notice people who were really popular in high school still hanging around after graduation. In his household he was taught to take pride and responsibility for his education. "Because of this I decided to leave. I didn't want to get caught up in the whole jersey thing. I didn't want to get caught up in the cycle. So I left jersey. I joined the Air Force because I wanted to get away."
Before joining the Air Force, Parham had certain expectations, but he soon learned that the experience was what each individual made of it. "I quickly learned that the Air Force was an opportunity for me to see the world and that they would pay for my schooling . I was able to use the Air Force to my advantage and not the Air Force using me to their advantage." Not only was he able to travel the world, but he was able to compete in martial arts circuits that the Air Force would send him to. "It was great. They sent me to martial arts camps and boxing camps." Through participating in the competitions, he began to receive recognition from local papers.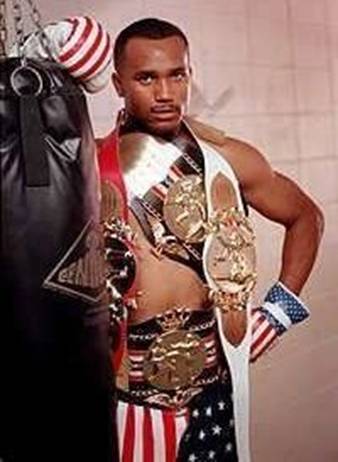 His passion for martial arts and competing  grew through the first competition he participated in where he won first place. "I got a sense of fulfillment, like I can do this and I can be somebody." He continued to perfect his passion and went to martial arts tournaments to up his ranks in belts. He recalls having to adjust his outlooks after each match no matter the outcome. When he received his black belt he noticed that he had to step his game up. He studied the champions that came before him to get better. He said that he would always remember that he was in no competition with anyone else, and that  he was only in competition with himself. "You wanna be better than what you were yesterday or last week. When you are competing against someone else you are only going to be as good as someone else, not reaching your fullest potential."
Parham recalls one of the biggest lessons he's learned in life took place during a fight he was not prepared for. He states that he was unprepared for this fight because he had taken his training for granted, and in the second round he found himself resting on their ropes while his opponent kept trying to score. "I remember thinking what the heck am I doing here? It would be so easy for me to just give up right now. But what kept me going was this question. Could I look myself in the mirror tomorrow morning knowing I did not do the best I could do with what I have?" After answering that question within himself, he decided to push through it. He says it is important to face each test with fortitude. Parham believes that growth takes place in spaces where one is uncomfortable. "Look at prominent figures. You think Malcolm X quit because he was uncomfortable? You think that Jesus stopped doing things because he was uncomfortable? We put ourselves in uncomfortable positions to push ourselves to be greater than what we are. If you're comfortable, you're not living." While competing, Parham claimed world kickboxing titles in five weight classes from 1994 through 2001. He also earned karate titles including Armed Forces Champion, Mississippi State Champion, and pre-Olympic Taekwondo Champion.
After leaving the Air Force, Parham began to act. He just recently finished filming a movie, and also has a movie out on iTunes. He is currently filming future projects. He faces each acting challenge with the same mindset he had for boxing. He says it is always important to do the best that one can do. He currently resides in California where he and his friend James Meyers have started a production company called Meyham films. Here they will write, produce, and shoot their own films to give people opportunities that would not necessarily have them.
Parham has words of encouragement for those who are hesitant when it comes to following their dreams. "Think about your life 70 years from now. Are you going to be fulfilled? Because you won't get a chance to do it over. What's the worst that can happen?"
By Alexis Alfred

Edited by Victoria Krute
Layout Design by Renita Singleton