In the world of fast food, 10 second videos, and 140 character conversations, it's a challenge to keep the average consumer's attention. Yet four seasons later, The Haves and the Have Nots, created by Tyler Perry is still going strong. Bronze Magazine had an opportunity to interview yet another interesting character and acting talent, Mr. Peter Parros, who plays the wealthy David Harrington on the hit show.  In part 1 of this 2 part interview, we get a chance to see how an actor as seasoned as Mr. Parros gets an opportunity to develop his character as well as his views on working with Tyler Perry and the rest of the cast of the hit show. Be certain to watch the new season debuting tonight on OWN TV, and then read part 2 of our interview in our February digital issue of Bronze Magazine.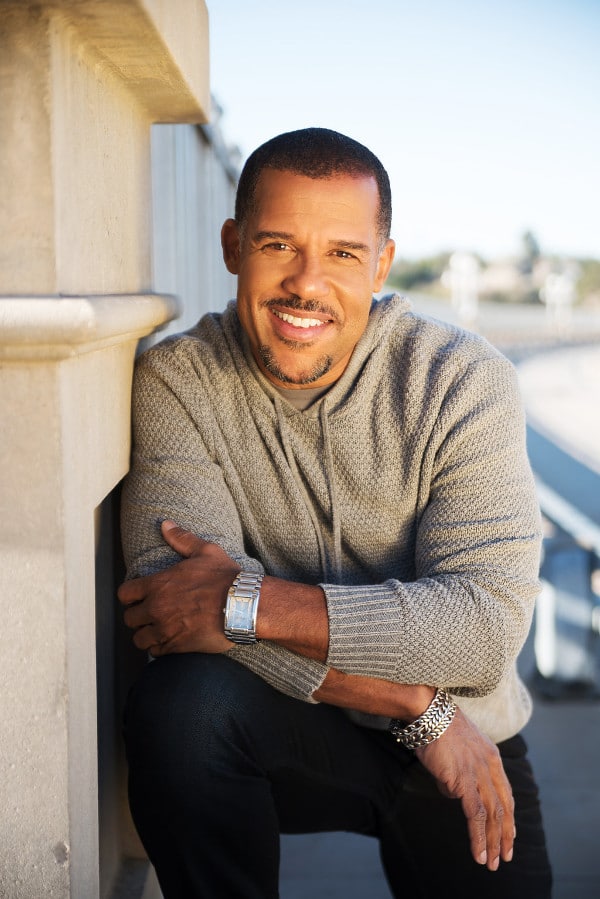 Amelia Moore: After 30 years in the industry when most don't make 5, what do you attribute to your longevity within the entertainment business?
Peter Parros: It's hard to believe it's been 30 years.  Time goes so fast.  It has been the grace of God.  I have been very fortunate to get shows and commercials that have had a great run.  They have allowed me to make a living.  I think my big break was Knight Rider, and just some other action stuff like Adam 12. I also did a day time soap opera for quite a while.  I guess I just happen to be at the right place, at the right time, and had great working relationships with people who enjoyed working with me and kept me going.  That's really been it.  Now once again I am fortunate to be on another show that was an unexpected hit and now I got into another long running situation.
AM: Yes, let's talk about the show, The Haves and the Have Nots. When I first heard about the show I found the title interesting. Honestly, that was what compelled me to watch the show. Fast forward two years and I'm interviewing another cast member from this successful drama series. After watching it I was hooked. Your character is very interesting. As an actor you get the words of the script and are expected to bring those words to life. What went into you developing that character?

PP: Well, for me, as I think about your questions it's very interesting. On a group show, part of what I hope to bring is something different. I think I learned that from working on soaps. On a soap opera everyone has an energy or position that is necessary for the drama of the storyline. I try not to duplicate anyone within the group. That makes my character unique. One of the things I will say about this character which is interesting, because when I got the role it was a small role. He was a certified financial planner and Veronica's husband. I think the audition had no more than a total of five lines. So I auditioned in my natural voice. When we got to the first day of shooting it was supposed to be a quick shoot, but they didn't get to me. By the time they got to me the character had changed and I got a chance to see some of the cast shooting, and I realized  I'm now a judge in a southern state running for political office, and said to myself that my character has got to be from the south. No one else was doing a southern character. At the last minute that gave me an opportunity to bring a different style and energy to the character. Tyler loved it. The fans loved it. David became unique unto himself. The fans loved how slow he talked. Those decisions made David different from Jim. Although they are both manipulative and doing the same jobs, David did it opposite of Jim.
AM: I think that is what drew me to your character. You portrayed strength through his slow speech and your debonair mannerisms. How does soap opera work differ from film and a drama series? Do you feel that having time as a soap opera actor helped develop your acting skills? 
PP: I think it helped with being a television actor. We shoot this very fast. What's different is that you will see the script and get some sense of where the character is going. However, after that the rewrites come quickly. So what it trains you to do is to make quick decisions and commit to them. With films you can see the whole ark of the character. You have the benefit of the rehearsal process where you can work out certain aspects of your character. With TV you have to trust the director and commit to a choice and make it work. In working with Tyler, he is writing and directing the scene so you have to trust his direction. If it's working, you go with it and get ready for the next scene. If not, you have to take the direction from the Director and make it work in the next take. It's also important to watch what the other actors are doing, and feel the energy they are giving to follow where they are taking you within that scene. It's all about being in the moment.  In my scenes with John, we have really great energy together. A lot of times our scenes are done in one take. We have three cameras running at one time. I will say that more than half of our scenes are done in one take. Some of them are really long, but when we finish them we look at each other and laugh because it felt like we rehearsed that scene for weeks. We are so connected to each other and we play off each other and it works. However, there are very few people you can do that with because you have to trust the other person.
AM: How much does improv happen within the show?
PP: Occasionally we do some improv. We did more early in the show. However, with this show, there are more moments of improv when Tyler feeds you a line. There was a scene in the 2nd or 3rd season when Jim tries to say that Jeffery was driving the car that hit the little girl. I go off on him and a lot of that scene was improv and then Tyler at the end of the scene added the line, "I'm a good friend but I'm a better enemy." All of that happened in the moment. We had the scene going and all in my head I kept saying it has to be more than this because this guy is setting up my son.  I can't let it slide. We talked for a minute and then Tyler gave us the line and it was magic. For those moments, a lot of times Tyler will look at something and feel that there is a need for something extra and adds it. One of the things that I like most about this show that makes it more than just a show, is that there is a faith element underneath the show. I trust that in the long part that certain things will play out, and although we don't get a lot of re-writes, a lot of the changes come from Hanna. I'm not there on the set. I don't know if a lot of things come from improv or if he is feeding her these little faith pieces that is about reaping and sowing and different things that are playing out in the lives of the characters that goes back to the ideal of what is The Haves and the Have Nots piece.  It's usually in the material sense. What it means to have money, and what it means for the people who work for them that don't have money. As the course of the show plays out it becomes who has peace, who has faith, who has family? It opens itself up to have broader interpretation. Those that don't have money have a tighter bond with each other, and those that have money may not. So it makes you think, if having money is really having it all?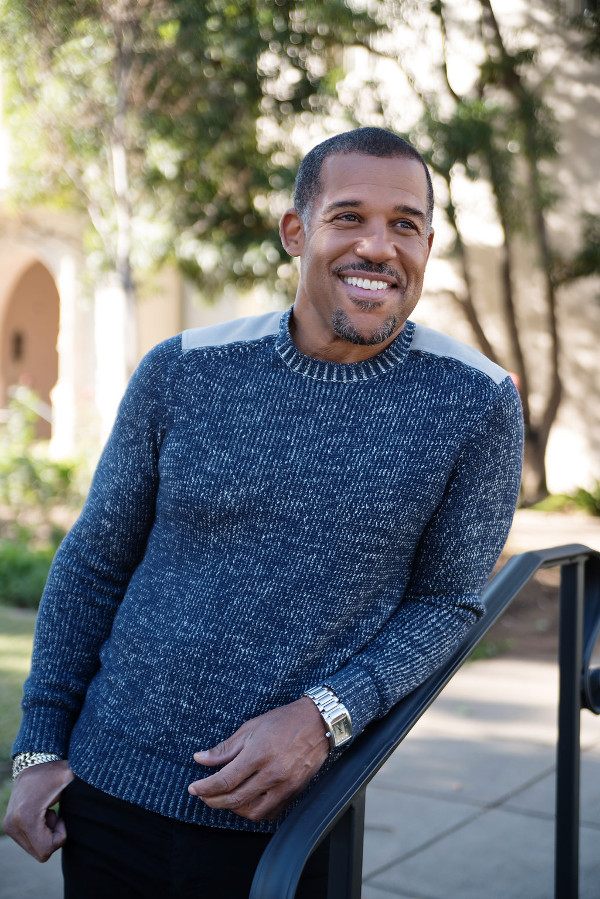 AM: I agree that the show makes you think about the definition of wealth, what it means, and the cost of being rich.  What does it mean to have and what is more important, to have or not to have? Which defines the quality of your life?
PP: Yes, also at what cost? Even with some of the stuff that is coming up with Candice. She's fought to get this money and keep it, but at what cost? Blackmailing Jim, betraying her brother and then it comes back on you. For anything that anybody has seemed to have gotten away with, there is a price they have to pay for it.
AM: Yes! The truth always prevails.
PP: That is the allure of the show. The question always is, in what context? That is what I love about the show. You are not always sure if they are really going to get away with it. Even though within the context of the system they might, the earthly legal system they might, yet in the terms of the universal spiritual system, they don't! I love that Tyler writes that in the show.
AM: Any juicy stuff that we can look for in the new season that you can hint us towards?
PP: Well, this season there is a power shift that goes on. There is a shifting for my character. Last season ended with him finally letting go of Veronica. He knows the marriage is not working and can't work. She is in a place that is out of control. There are some things that are going to happen with her that will be an exciting shift of her character. Last season ended with Veronica being present when Katheryn shot the DA; the shift being her having to deal with deciding who she thinks Katheryn really is after seeing her shoot someone and answering the question, how much does she really know about Katheryn? Remember, their friendship was very superficial. So there is a reality check of the dynamics of their relationship that happens there. David is trying to figure out who he is now that his marriage is over. The whole plan for what their life was supposed to be is no longer, so he is trying to figure out what his role is as a man and how that plays out with his character, as well as with Candace setting him up a little bit. There is a lot going on. Everyone is shifting.
AM: The fans reaction to your character last season was funny. So many said, "Finally!" when they saw that David's undying love begins to die out. (Laughter) You're like the good/bad guy.
PP: Right! (laughter) It's funny, in the beginning I was like David is this man with unconditional love. He is going to hang in there no matter what and that love can win. Yet as an actor I started to think, okay, is this going to turn around (laughter)? When is the point where he will turn her around? Yet in reality, some people will not turn around. You can't force them to change. She is strong enough and smart enough that she will not be forced to turn around.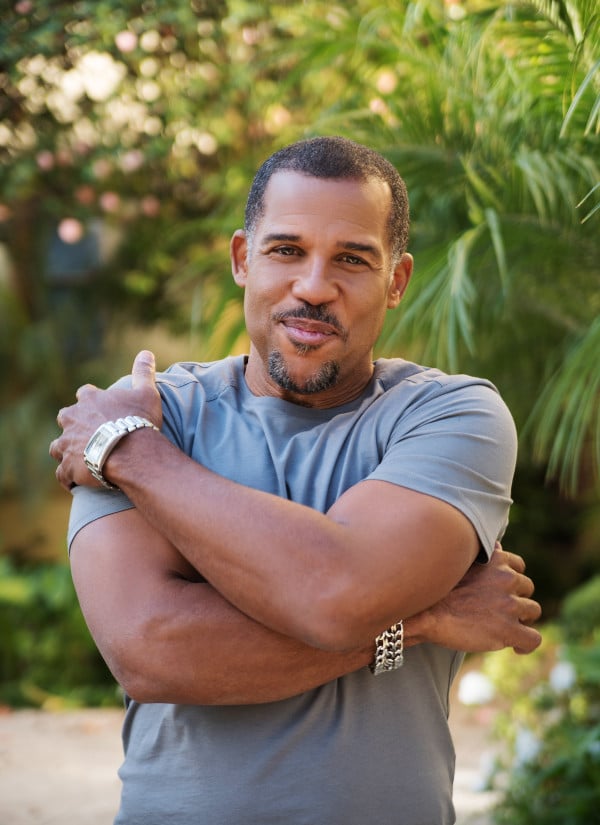 AM: Yes, this season promises not to disappoint The Haves and the Have Nots loyalists. The website describes season 4 as follows:
Tyler Perry's The Haves And the Have Nots continues to heat up as Hanna, the moral conscience of Perry's drama is tested like never before. Hanna and Benny are almost stripped of everything once Candace finds herself in a world of trouble…again. Jim and Kathryn Cryer are at war with almost everyone who has crossed their path. Their enemies will learn however, that the Cryer's are formidable foes who will stop at nothing to win every battle. The wealthy and powerful seem intent on avoiding the old adage that "What goes around will come back around." Thus, Savannah will never be the same as The Haves continue to use money to rule the world, while the Have Nots are forced to look to a higher power.
If that is not enough, all I have to say is set your TV's and DVR's to tonight at  9pm/8pm Central and hit us up on Facebook to let us know if we got it right. Also be certain to read our February issue, as we ask more questions and get an in depth perspective on the life and goals of Peter Parros. We get the details on his new comic books, what family viewing means to him and his production company, Ten Talents Productions, and his urban youth sailing program. If you can't wait till then, ​connect with Peter on his official Facebook Page, read his wiki or his IMDB profile.
By Amelia "Ameliaismore" Moore