by Aisha Powell
At the intersection of Africa and home décor, you'll find Bespoke Binny, a London-based store that sells handmade African print homeware, clothing and décor. It was created six years ago by half-Ghanian half-Jamaican creator, Natalie Manima. If we can describe the CEO using one word, it'd be prolific. The mother and business-owner holds three degrees, including a masters and Ph.D, while working as a part-time cognitive behavioral therapist. Her team of three, hand-make each item on the website, from lamp shades to duvets, where orders range from two to 20 orders a week. We interviewed Manima about her start into entrepreneurship, the ups and downs of starting a business and her tips for success.
So tell us a little bit about yourself?
I'm Natalie. I am 33. I am a mother. I am a wife. I trained as a CBT (cognitive behavioral therapy) therapist for 12 years now and that was my main profession. I started sewing just as a bit of therapeutic relief, especially when I got off work. I quite enjoyed it, and it was fun. Then I decided to start making some things for my home. I learned to sew clothes first, but I really am into homeware. I love watching home renovation programs; that was really where my heart was to start with. I am a complete homebody introvert that likes to decorate.
When did the idea for African-print homeware start?
It didn't start as a business idea at all. I was taking a break after studying and thought, 'I want to do something,' so I learned to sew. I am quite petite, at five feet, and I've always had problems with clothes being too long and things like that. So, I was going to learn to sew to alter my clothes, that was the plan. I don't think I ever altered clothes. Instead, I thought, I can make cushions, passport holders and all these cool things. And I was going to make them out of African print because you don't see things like that. I made things for myself, family and friends if they asked. But I didn't feel very confident that anyone else would really be interested. My husband and mom were really encouraging, they advised me to attend some craft shows and see if my designs would sell. At that stage, I had just started my doctorate, so I was like, if I make a little bit of extra money it can help me pay for my school fees. I made a little Etsy shop and went to some fairs. Then, people really liked it and it's just grown really organically from there. I can't really say that I pushed it as much as I could, for the first couple of years, it was just really organic. I just never considered myself an entrepreneur; I never thought I could start a business. It's been a really pleasant surprise. People really like the stuff and I really like doing it.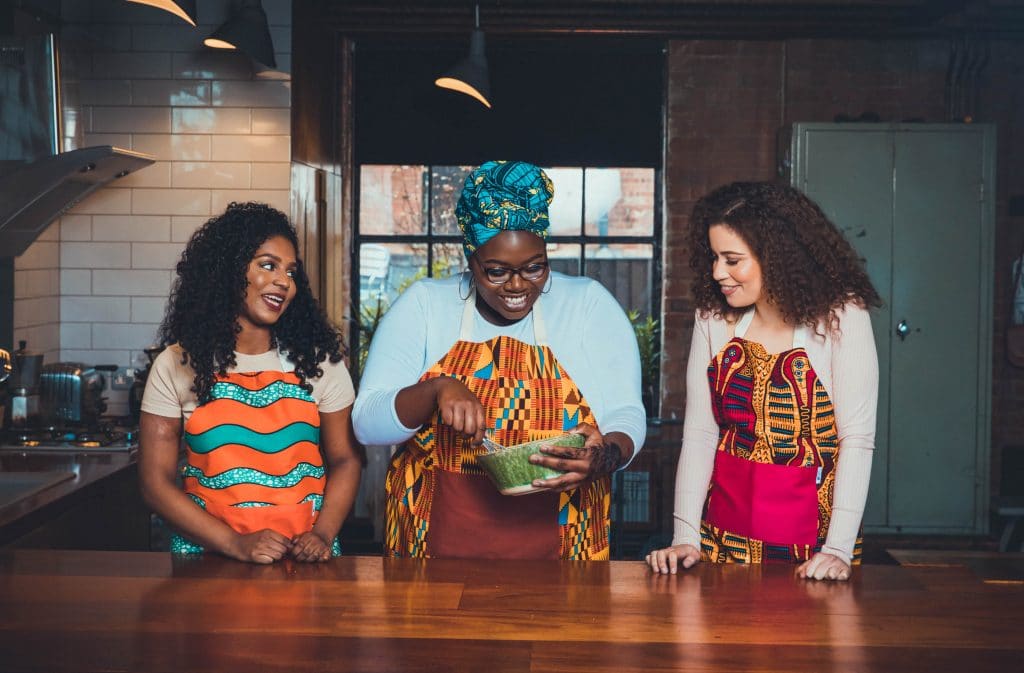 Are you still on Etsy?
I have not moved off of Etsy, I still have an Etsy shop. But I created my own stand-alone website in 2017.
Has your presence grown since creating your own website?
That's a good question. See with Etsy, people go there, not necessarily looking for a particular business, but they might discover you looking at a particular product. Etsy is good for discovery. I've done a couple of features with them; they featured me on their blog in 2017. That's been really good for raising the profile of Bespoke Binny. I don't know if having my own website has necessarily raised my profile. But it's important to know your own customers. With sites like Etsy, you don't get to know your customers as well. You don't have access to speak to them directly, or with newsletters. I find myself asking for feedback all the time. Asking what do customers like, what would they like to see me make; and that's something you can't necessarily do with Etsy customers.
How did you expand from small items to home décor?
Pretty quickly, actually. The first items I made were card holders, passport holders and phone cases. But within three or four months, I had started making cushions and then I taught myself how to make lamp shades within the first year. Then I kept asking for feedback from people about what else they wanted, and we've grown like that. We've actually just gone into clothing now, but it has been homeware for the past five years.
Where do you get these African print fabrics, while being located in Britain?
When I first started out, I was buying locally. But I wanted as much as possible to source things from Africa, so I started looking into that. Sometimes I buy from London, there are a couple of places that specialize in selling African print. I also have family in Ghana, who I often ask to go shopping for me, sending them pictures of things that I want. They even WhatsApp me when they are in the market. And then I have a supplier in Ghana as well who supplies me with mud cloth that they make there.
How did you fund your business?
We have been boot strapping. I have not applied for any funding as of yet. I don't know at the moment that I would apply, but I never say never because you never know what opportunities might open up with venture capitalists.
Did you face obstacles when starting Bespoke Binny?
Definitely. Even though I did not have massive overheads, I still had to spend money on fabrics. I didn't have a lot of spending money at the time, so I had to invest in buying things. I bought a sewing machine, which wasn't cheap. And you don't necessarily know that you are going to make the money back. It's quite a risk in the beginning. And I have definitely gone to shows to sell things and it hasn't gone so well, but you spend a lot of time, energy and money. Maybe 3 or 4 years ago, there was a big show in the UK where people buy home things, and it's really expensive to have a stand there. I thought it would be an amazing opportunity and their marketing team sold it to me. I jumped on it. It was the year before I was getting married and my husband and I were like, okay let's use some of the money for the wedding to help. I did and it was a complete slop. Here in the UK people are into minimalist, white and black, not colorful homeware. So it just didn't go down very well, and that was our wedding money. It hasn't been all smooth sailing for us; that was a big challenge and I learned a lot of lessons from that. But that was one of the biggest obstacles we had, but we've overcome.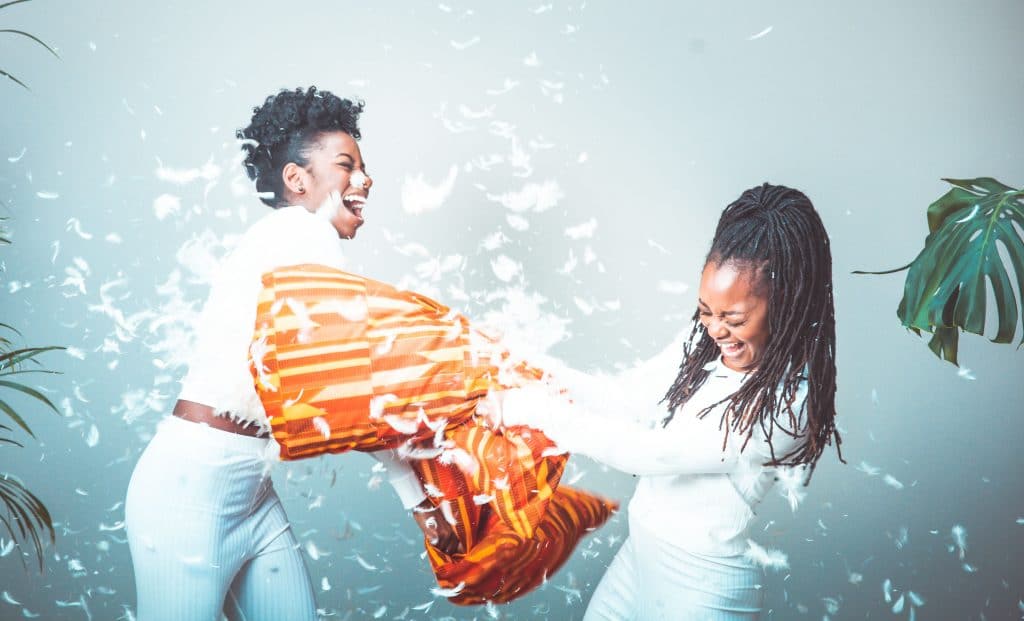 Do you think you faced obstacles due to being a black woman?
That is a very good question – yes and no. I don't know categorically that I had to overcome specific issues because of my skin color. But I will say is that we definitely had obstacles around what we are selling. Not that it's homeware but because it is African print. We definitely had major media publications and particular platforms that we decided to sell on, turn us down. I've heard things like, "tribal isn't in at the moment." One, I wouldn't call my prints tribal and two, it isn't about necessarily being in. What I find quite interesting about that is, it's about African print not being favored, which is narrow minded. Yes, it's African print, but it's colorful homeware and there's always a place for that. Not everyone wants items that are just black and white.
Where are your customers located?
Just over half of our orders come from the U.S., 30-35% United Kingdom and the rest are spread out all over France, Germany, Japan and Australia.
What are some tips that you would give to new business-owners?
Do lots of research but don't let the research paralyze you. Sometimes we can plan, and plan, and plan, and never get an idea off the ground. Do research, but it's okay to go in with a skeleton of an idea and pivot and learn and grow while you're doing it. Rather than to have a "perfect," completely polished start. No matter how polished you think your start is, there will always be unexpected things that will come up that you haven't prepared for. The second thing is that wins often happen to stick with something long enough. It might take a while to see positive results, but keep going.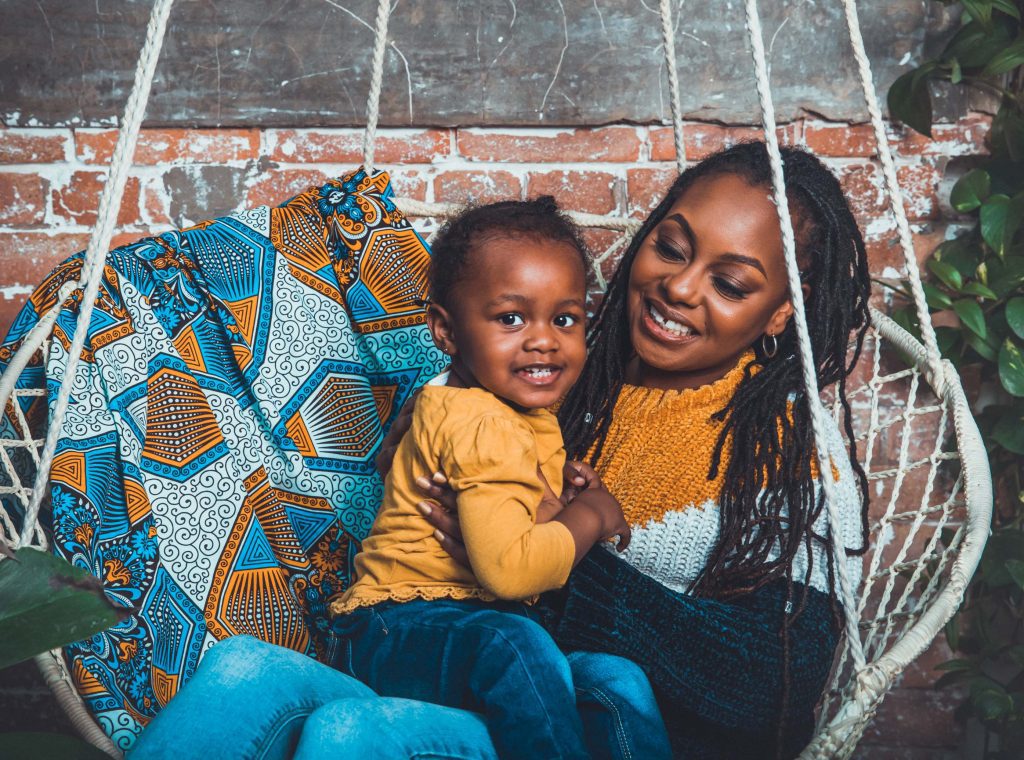 What's next for Bespoke Binny?
To keep expanding. I feel like not enough people know about BeSpoke Binny. I feel like there are more people out there that we are not reaching, who would like the concept. My goal is to be in front of anybody who might be interested in what we are doing and to grow with us.