The Golden Globes 2016 was a huge star-studded event with amazing stars such as Taraji P. Henson who took home an award for hit show Empire, Gabby Sidibe, Gabrielle Union and more. The nation's most famous actors and artists came out and really dazzled the Red Carpet. Take a look at our Red Carpet Hot List.
The first on our Red Carpet Hot List is Laverne Cox of Orange is the New Black! She looks radiant in this white Elizabeth Kennedy gown! With sultry makeup and swept back hair, she definitely turned heads.
Zendaya Coleman took on the new trend with ruffles and Spanish influence in this Marchesa FW2016 number. As always, she always stuns the crowd.
Next on our Red Carpet Hot List is the super talented Viola Davis, also in Marchesa. This is from the SS16 collection. She looks radiant! We were pleased with her look. Hair and makeup looks wonderful as well.
Taraji P. Henson is a handful! She ran through the crowd giving cookies to everybody after she won her award for Empire. We love Cookie and her crazy personality. She deserves everything coming her way.
The real star of the night was Angela Bassett! She's over 50 years old and to us, she was definitely the best dressed of the night in an Orange Safiyaa dress.
Serayah McNeill, also known as Tiana from Empire, looked absolutely breathtaking in a bright yellow Safiyaa dress. The dress is the perfect color for her skin tone and her hair looked amazing as always.
Jada Pinkett Smith, alongside her partner-in-crime Will Smith, made everyone fall in love with them all over again with their romantic exchanges at the Golden Globes. Jada is wearing Versace.
Our lovely ladies in the industry are really taking over. This year is the year of growth. I know these women will continue to break barriers and set examples of what it means to be a strong Bronze and Beautiful woman.
Laverne Cox
Zendaya Coleman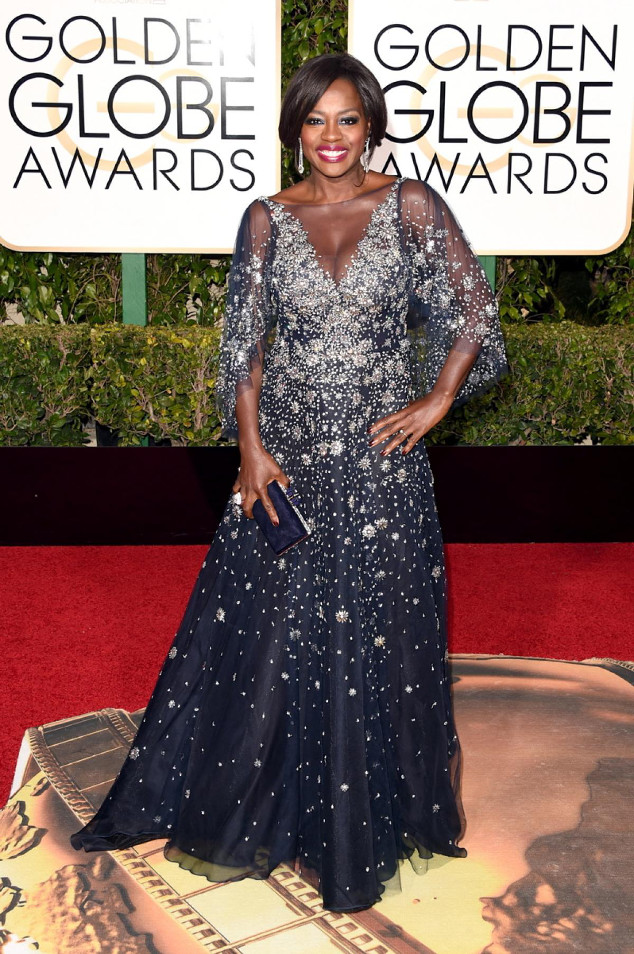 Viola Davis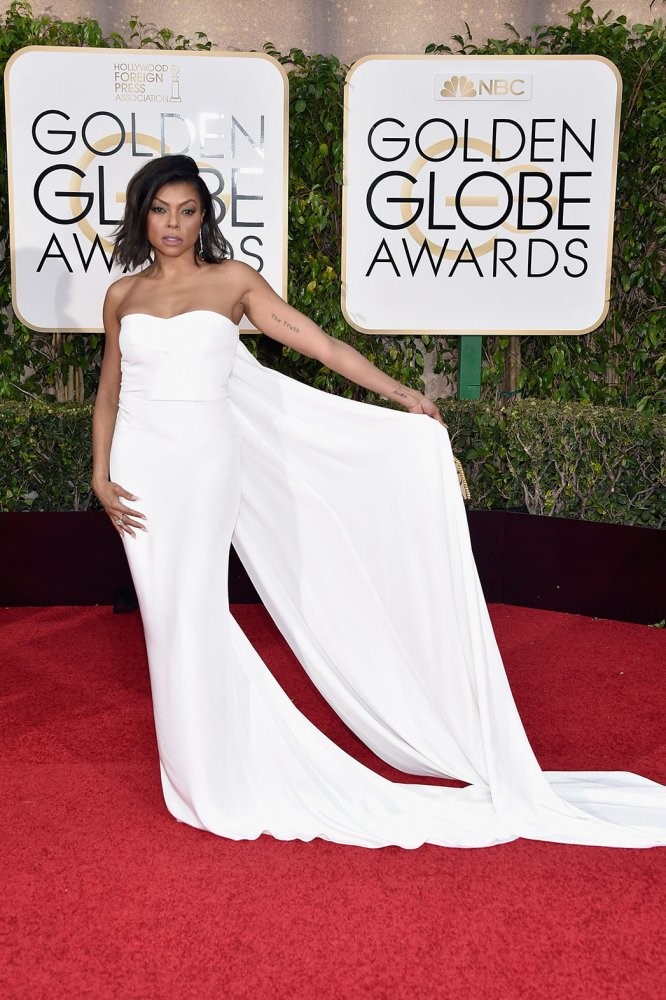 Taraji P Henson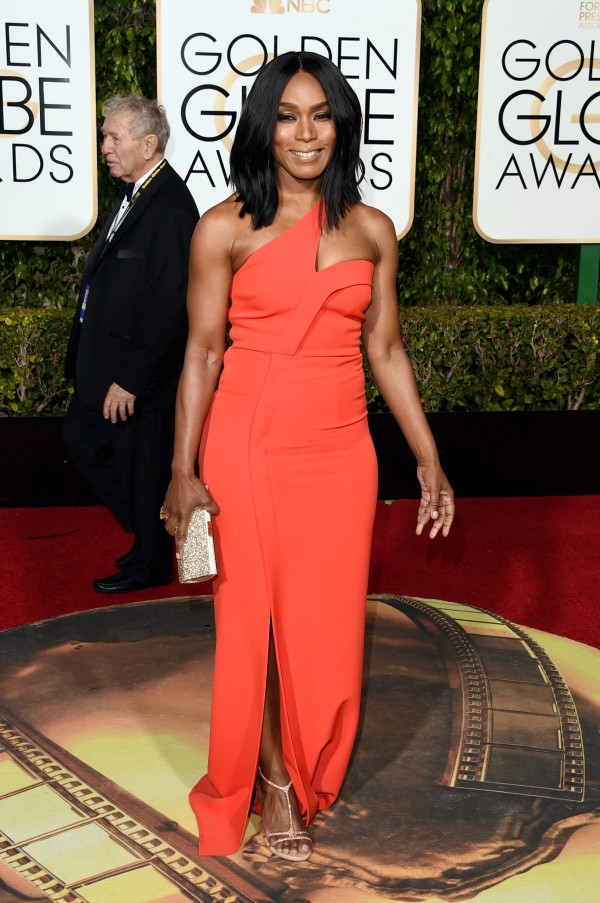 Angela Bassett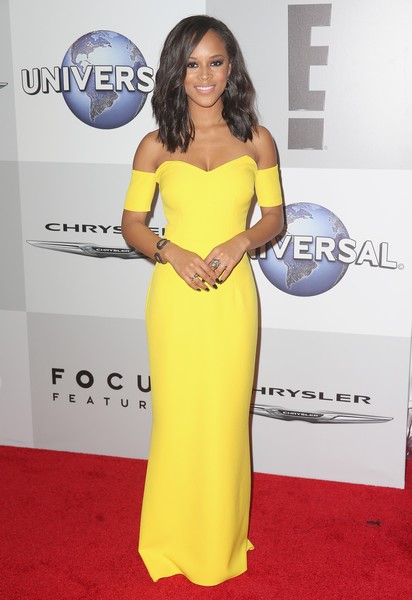 Seraya McNeill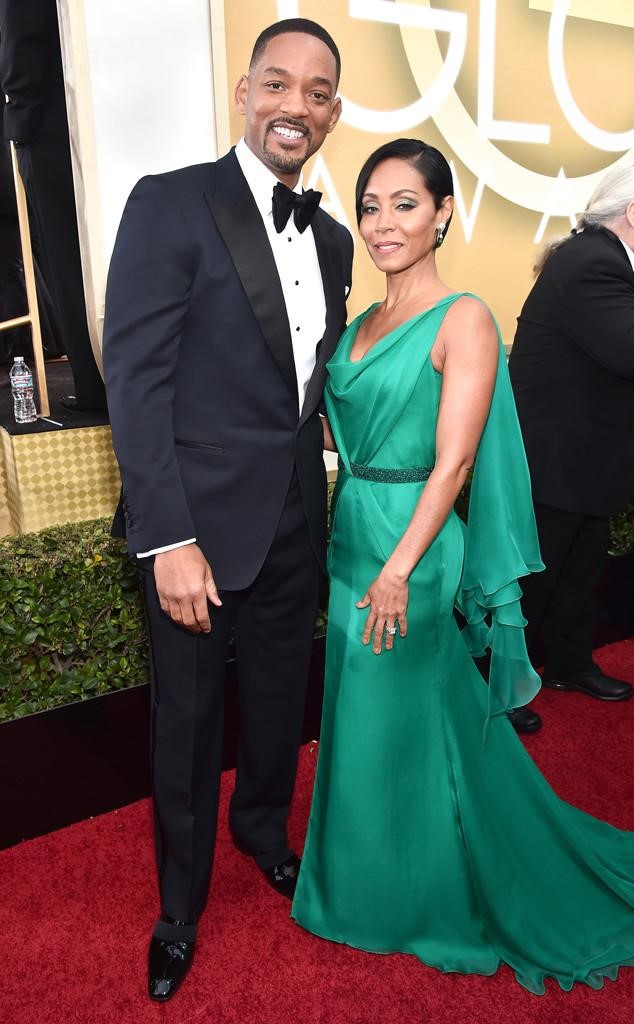 Jada Pinkett-Smith with husband Will Smith
by Shuntega Meadows