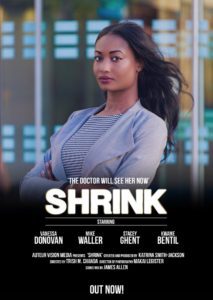 The holiday season is fast approaching and instead of stressing over how much money you've got to set aside for presents, you should be focusing on relaxation. Cuddle up with a good show and let all your troubles slip away, if only for a few days. Don't have a good show in mind? Check out these ultra-accessible online shows and films.
Finding oneself after major (or minor) life changes is a common theme in a web show. For example, there's Vocation. This is a 7-part series about Serie, a quintessential millennial writer, looking for a regular job in all the wrong places. There's Smoke and Mirrors, which chronicles a newly-single Sonny as he rediscovers the world of dating. There's You're So Talented, a series that follows an out of work actor named Bea as she attempts to make the most out of her 20s. There's also Everything I Did Wrong in My 20s, which is about 35 year old Stephanie as she deals with her past mistakes. Dear Jesus is a critically acclaimed web series involving love, success, and faith as its main character, Mercedes, questions everything she thought she knew about the key to happiness. In Shrink, therapist Natasha questions herself as she struggles with treating her patients and self-medicating her depression. And in MisSpelled, Gladys and her circle of fellow witches are tasked with discovering and mastering their powers when Gladys' dead boyfriend is mysteriously resurrected.
If you're someone who's looking for work that comes with a guarantee, try focusing on some of the prolific producers of the net. These are the people who consistently create and upload content and have built up a following because of it. Issa Rae, whose new show Insecure airs on HBO, has a YouTube channel that is filled with entertaining gems. Of course, there's her much-loved Awkward Black Girl series, but there's also the comedy Get Your Life, which follows comedienne Amanda Seales as she makes the move from New York to Los Angeles to further her career. Issa Rae's YouTube channel contains reality travel logs, a cooking show, an interview series about financial success, and a collection of short films created by upcoming filmmakers. Similarly, Black&Sexy.TV has made it their duty to show relationships in every single variation they come in with over 13 shows about breaking up and making up. Andrea Lewis, an actress of Degrassi fame, co-founded Jungle Wild Productions which produced Black Actress, a show about the unique problems that black actresses face in Hollywood. Lewis' YouTube channel also features semi-daily vlogging that is perfect for an inspirational pick-me-up when you're feeling down.
For those who're looking for more fantastical content, check out some of the gorgeous short films online. This includes Boneshaker, a film starring Quvenzhané Wallis as a disturbed young girl whose family believes she's possessed. There's Umkhungo, about a powerful young boy who's haunted by his ancestors. Wake is a film by activist Bree Newsome about a witch named Charmaine who sells her father's soul for happiness. Blue Girls Burn Fast, written and directed by actress Amandla Stenberg, is about Andy, a teen in a foster home who tries to get anywhere but there. The Ocean. is film that deals with "how-to" of loving someone. And Rain is a fan film about the time X-Men member, Storm, lost her powers.
Finally, you may be the type of person who likes to keep it real and keep learning even over the holidays. In that case, check out the social commentators of YouTube. These are people who take apart societal and historical conventions and explain their significance with every video. Kat Blaque is a popular YouTuber who discusses things like racism, sexism, and transphobia in the United States. Her channel contains an advice series, thoroughly researched videos on topics like police brutality and feminism, as well as the newly created BuyBlaque series where she spotlights black owned businesses. Philogynoir is a YouTuber who discusses her experiences as a black woman and how she relates to the world around her. JustLatasha is a filmmaker who has a web series called Sit Black and Relax. She also reviews albums and discusses social justice in pop culture. Similarly, Blvck Nostalgia talks movies, books, protesting, and social awareness for black people. And on The Grapevine, a panel of young professionals tackle issues like black feminism, monogamy, and hyper-masculinity.
Online shows like these, and many others, have been raising the bar on digital entertainment for years. The jokes, the heart, and the tension is on par with the stuff you get from Hollywood. The difference is digital content conforms to the viewer. There's no extra logging-in or monthly fees to watch. This makes web shows and short films perfect for the holidays  when you may find yourself stretching every dollar. And while these online projects can't save you from dry turkey meat or a bad Secret Santa, they can save you from boredom—which really is the whole point, isn't it?
By Lilian Uzokwe