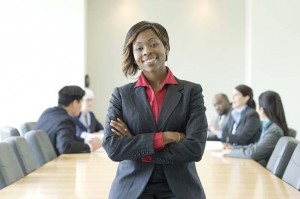 I have been asked several times, what is one thing that I believe contributes to an individual's success.  In a word – consistency.  When a person is consistent in their behaviors and those behaviors are aligned with and focused on moving into their purpose, success is surely the outcome.
There are many times we allow ourselves to become distracted by those things that we know are constant – mediocre co-workers, naysayers and the need to invest in ourselves and our businesses.  These are things that will remain constant; how we react to their presence is dependent completely on ourselves.
If we remain true to ourselves and our purpose, then success is imminent.  Consistency of character keeps us balanced and focused on the end result while those minor setbacks and current conditions are kept in perspective.  If we are consistently operating from a spirit of excellence, then we will not allow those things and other surprises to impede us from maintaining excellence in our business operations.
When current and potential clients see our consistency of character that speaks volumes and increases their desire to do business with us as well as make them more willing to refer other business to us.
So, my challenge to you is that, while you remain consistent in character, notice how your peace of mind is increased as well as the quality of your business relations are more refined and doors begin to open.
By Brandy Adamson