With words like innovative, creative, upbeat and resourceful used to describe Olivia Dikambi, it's no wonder she's fast becoming a recognizable figure in the world of Entertainment. As Founder and CEO of I AM PR Agency located in NYC, PR Olivia is rightfully taking her place in the industry of Public Relations and Artist/Brand Management. With an increasing list of clientele and her involvement with major projects involving prominent media outlets such as MTV.com, VH1 Soul, BET and many more, PR Olivia is definitely a force to reckon with and is well on her way to becoming one of the top PR firms in NYC. As a young woman of vision and a real go-getter, PR Olivia's story is certainly a source of inspiration for upcoming young entrepreneurs.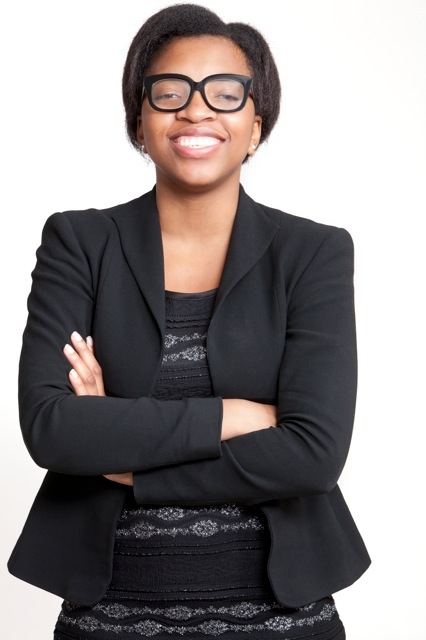 BRONZE: You attended college in a place where most people only dream of going to school.  What was it like living in Paris and attending La Sorbonne University?
OLIVIA DIKAMBI: It was great! Paris is a great city to live in and study.
BRONZE: What industry were you in when you received the inward call return to your passion: the Arts? What was the defining moment when you knew that this was the direction in which you should go?
DIKAMBI: I was studying Business & International Trade before returning into the Arts & Entertainment. Â The defining moment in which I knew this was the direction to go was during the summer of 2007 when I worked on the PR for Quai 54 (a huge basketball tournament in Europe). I had so much fun and met so many great people, I couldn't believe people were actually getting paid to do this!
BRONZE: What was your first major assignment in the entertainment industry and how did this experience shape and/or define your next steps?
DIKAMBI: My first assignment was putting our first music client, David E Beats on the map. The market is oversaturated, and we needed to get the attention of the big publications. This experience shaped me because I learned how to be persistent and to fight for each media placement.
BRONZE: You have the unique ability to reach out to media across borders. How important is global appeal in this business?
DIKAMBI: Global appeal in business is very important especially since the world is becoming almost one-dimensional. People start to read, watch, and listen to the same things all across the world. The internet made it pretty easy to communicate and reach a broader audience 24/7.
BRONZE: How different (or similar) are media and celebrity relations between Europe and the U.S.? What types of challenges (if any) have you faced as a woman?
DIKAMBI: My experience in Europe was somewhat limited, so I wouldn't be able to give you a full run down on how it works on a daily basis over in Europe. However, I think the U.S market is much more "Celebrity" focused than the European market.
I haven't faced too many challenges, but if I can think of one: it would be the challenge of being taken seriously at first by the big media publications. Â I really had to prove myself thru my work ethic and the results the agency can get.
As a woman, you need to affirm yourself daily because it is still a male-dominated industry.
BRONZE: Please tell us about your mission at I AM PR Agency and why you chose to work with independent musicians and emerging businesses.
DIKAMBI: I want to empower, elevate, and enrich the lives of my clients. I chose to work in music & business, because they represent 2 passions of mine.
BRONZE: Please name one important tip for aspiring publicists.
DIKAMBI: Read, read, read everything you can get your hands on in the field of PR and work on your craft every day!
BRONZE: What's next for PR Olivia and I AM PR Agency?
DIKAMBI: Growing as a business woman and as business!