By Nicollette Samuels
Skin care is self care, but that isn't exclusive to the face. Skin is everywhere and your body deserves some love too. Olay Body feels the same way as they unveil their latest premium body care collection to help spread the love to the body, giving it the nourishment and care it deserves.
Earlier this year Olay Body partnered with the non-profit organization LISC NYC to give back to women of color entrepreneurs in New York City and to help them fearlessly gain economic advancement and personal growth.
To celebrate National Women's Small Business Month in October, Olay Body recently hosted a #FearlessInMySkin virtual panel joined by entrepreneur and TV personality Adrienne Houghton, LISC grant recipient Carol Hodge, and entrepreneur Ada Rojas, to discuss their journeys of female entrepreneurship.
We also heard from body care expert, Dr. Maiysha Jones, Ph.D., who serves as a Senior Scientist for Procter and Gamble's North American personal care business joined Dr. Elyse Love, a board-certified dermatologist trained in a wide spectrum of medical and cosmetic dermatology, as they discussed how Olay Body redefines body care with this new collection as well as provided great advice on how to take care of the skin on your body and create a solid body routine.
The pandemic has changed the way a lot of people take care of themselves. In the past, people barely had time for themselves because everyone was always on the go and there was always so much to do. The pandemic really put a halt to everyone's hectic schedules as it forced people to stay home, giving them time to focus on pampering themselves through skincare. Dr. Love has noticed an increase of people taking care of their skin. Her patients are so hyper-aware of all the changes in their faces. "I have more patients that are coming into the office because they ask, 'Have I always had this mole?' or 'Is this a new mole?' They are also coming in more for routine skin exams." This new interest in skincare is also for the body as her patients ask her for tips on how to take care of it. Dr. Love believes that her patients have been mainly focusing on their facial skin for so long that as they see positive changes in their skin the difference between the body and face becomes more noticeable and they want the same results.
One of the most common problems people have with their body skin is it being very dry, especially as the seasons begin to change. Dry skin is skin that has a lack of moisture, which can cause it to look and feel tight, cracked, scaly, and rough. According to Dr. Love, it is because of two reasons, the skin is imbalanced to the environment, and/or some people naturally have a defect in their skin barrier. A skin barrier is responsible for keeping moisture within the skin; and for those people, they notice that they just naturally lose moisture throughout the day because of that defect. "If it is very windy, cold, or exposed to water, soaps, or harsh sanitizers, all of these can remove moisture from the skin and cause it to go from that hydrated appearance to a drier one," said Dr. Love.
Dr. Love also provided some tips on how to create a simple, but effective body care routine as well as the best ways to treat dry skin.
Use a gentle, but hydrating body wash. Then immediately follow up with a lightweight moisturizer within 3 mins of getting out of the shower. Dr. Love highly recommends the Olay products with vitamin B3 and glycerin for this reason.
Adding a humidifier can help those with extremely dry skin and rebalance their natural environment, as humid environments are more forgiving to the skin's moisture barrier.
Adding a body lotion to your routine is beneficial because it "Helps to compensate for the external environment. We have all these things that are sucking moisture from our skin and body lotion helps to replenish that moisture that we lose in our day-to-day life," said Dr. Love.
When buying a good body lotion, look out for humectants that help the skin hold on to water, like glycerin and hyaluronic acid. Also, keep an eye out for ingredients that make the skin feel soft and smooth like petrolatum. Some bonus ingredients that add an extra boost are niacinamide (vitamin B3).
With this, Dr. Jones introduced Olay Body's new body care collection. There are three versions in the line, each targeting different skin needs while giving overall moisture. The Olay Body experts have included a vitamin B3 complex, which is their proprietary blend of niacinamide and glycerin, also with prestige skin care ingredients including hyaluronic acid, collagen, and vitamin C.
Firming Hand and Body Lotion with Collagen hydrates the skin with plumping moisture to tighten skin and diminish fine lines and wrinkles for a visible transformation.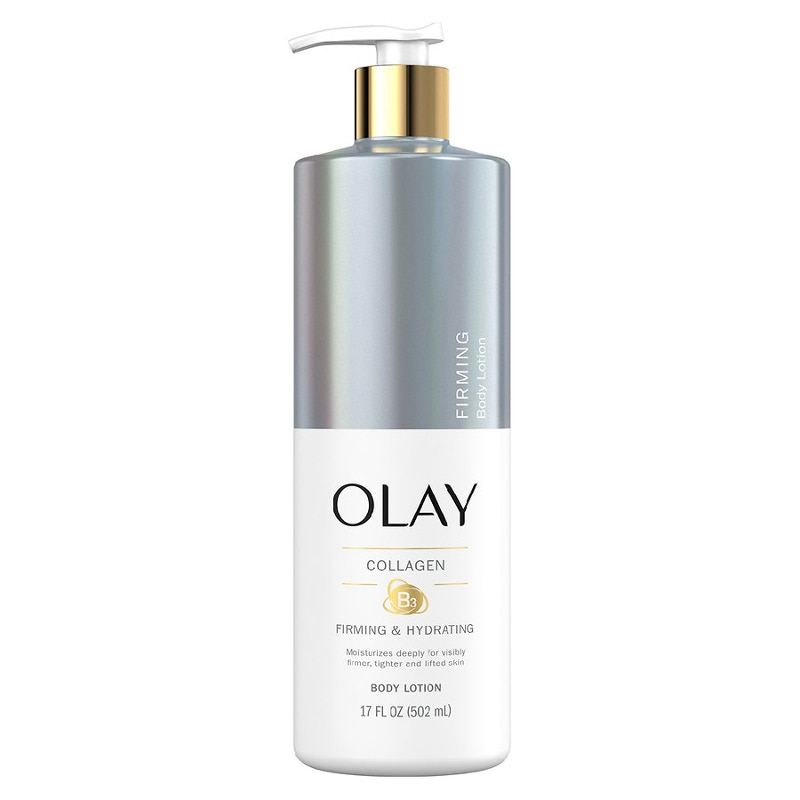 Nourishing Hand and Body Lotion with Hyaluronic Acid visibly replenishes the skin to deliver deep moisture and locks in nourishment for all-day hydration.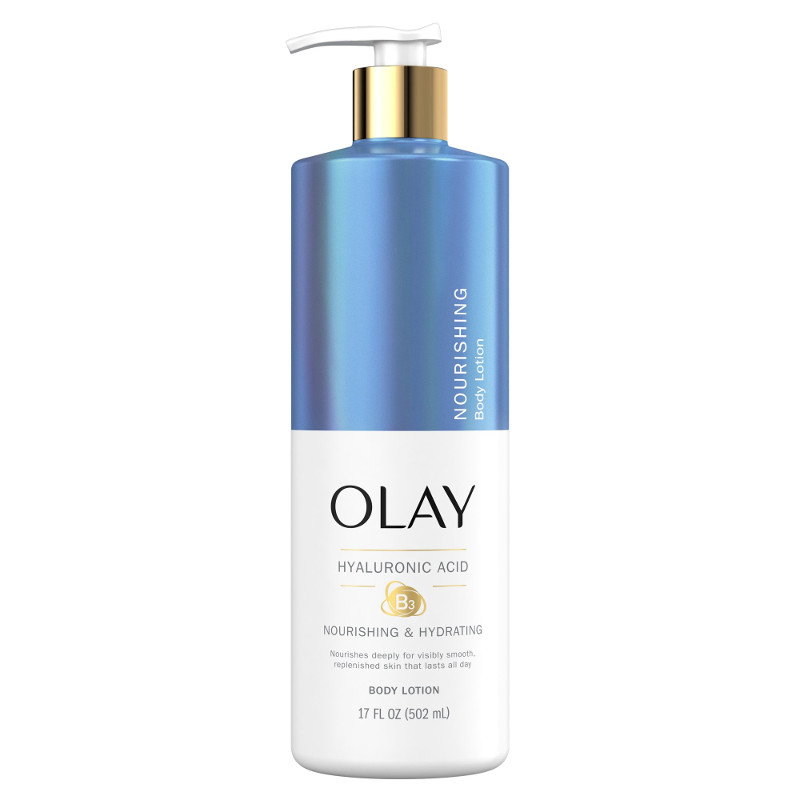 Revitalizing Hand and Body Lotion with Vitamin C brightens dull skin with a boost of rejuvenating hydration for visible radiance.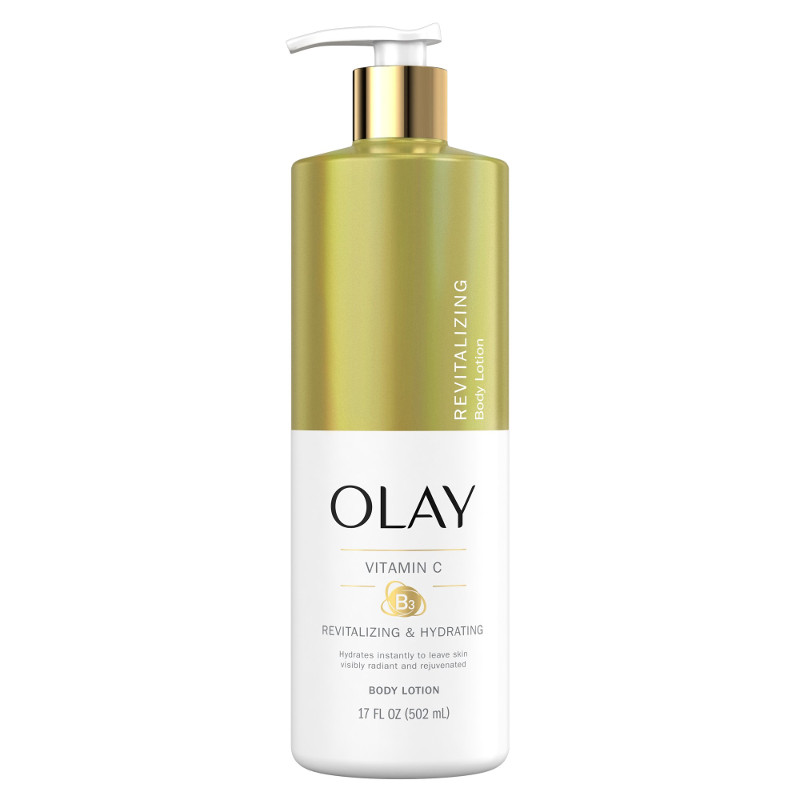 Television host, singer, actress, and entrepreneur Adrienne Houghton has two businesses, the first being her jewelry company called XIXI, named after the roman numerals of her wedding date to gospel singer Israel Houghton on November 11th. This is something near and dear to Houghton's heart and culture as from the day she was born she came out of the hospital with an ID bracelet and an anklet. Jewelry has always played a huge part in her culture as a Latina woman. Some of her fans would inquire about some jewelry pieces she would wear and how to buy them, so this inspired her to recreate signature jewelry pieces she grew up wearing and to start a business. Her second business, La Voûte, is a luxury vegan handbag and loungewear line.
Being a business owner is a lot harder than some people make it seem. One of the hardest parts is trying to find that balance between all the things people have going on in their lives. Houghton can attest to this as she believes that women are multifaceted beings who have so many responsibilities as the ones who run their households as mothers, and business owners. "For me, I try to do it all and that can be overwhelming, but I think that for me it makes me so proud to see that I actually got it all done." "Now that I'm bicoastal, going between New York and Los Angeles to do my show, The Real, it's been crazy, but I want to be a great family member. I'm super family-oriented like so many Latinos out there and I want to be present with my family but at the same time accomplish my dreams," said Houghton.
When asked how she remains confident and fearless, despite the everyday challenges of being a business owner, Houghton replies that having a support system is super important. "I'm so grateful that for me it's my familia, and having a team that believes in me." Houghton is a self-proclaimed one woman show. She is the one coming up with creative ideas, designs, and doing the modeling for her brands. However, when she finally finds the time, she takes care of herself by doing her skin care routine. "I feel really passionate about taking care of my skin, I love that saying that goes, "Do something today that your future self will say thank you for," Houghton explained. It is one of her favorite rituals to do that helps her to relax and give her skin some TLC in the process. "They always say you can tell your age from your neck and chest," said Houghton, and to help keep her skin looking amazing she enjoys using the new Olay Firming body lotion, which she calls "life changing."
Carol Hodge is the owner of Amores Café in New York City, a restaurant café that provides a variety of finger foods like sandwiches, empanadas, and coffee. Her journey has not been very smooth, as she opened 3 months before the pandemic, during the worst time financially for businesses, especially restaurants.
At a young age, Hodge dreamt of having her own business. She always wanted to be her own boss and started working when she was 16 years old, and it was always in the industry of customer service. Because of COVID-19, Hodge had to close the café for 3 months which was tough because Amores is the only form of income that her family has. "The business is still struggling, but it's an ongoing process, it's not over yet and we are still fighting and faithful," said Hodge. The pandemic put her family in a difficult situation, but they got stronger, stuck together, and with the help of the community, they kept on going.
During this stressful time, Hodge's family and friends have been her rock. When she finally had the restaurant, it was right before she was about to give birth, so that was added stress on top of being pregnant. Despite all the challenges in Hodge's way, she always remembered to pray. "Everything I do I put God first. I recommend that everyone have faith and pray because He is always listening. If you put God first, everything will come through," Hodge advised.
Ada Rojas is the founder of Vecina Couture and a serial entrepreneur. She is based in Chicago but is from the Bronx. All of her businesses are rooted in culture, community, and confidence. Vecina couture is a line of luxury robes and inspired by batas (robes), that her grandmother used to wear but with a modern, luxury twist for the people of this generation.
Rojas started Vecina Couture in the middle of the pandemic. She had already had experience as an entrepreneur, built her online following for the last 12 years, and as an entrepreneur working from home, she got tired of doing laundry. She was fed up with always being at home with nowhere to go, but still having to do laundry, so she started wearing batas. Her Instagram followers started to notice the various, stylish robes she was constantly wearing and wanted to know where they were from. "Even when my great grandmother died, we all fought over her batas. Batas have just always been a very integral part of our culture and our community," said Rojas. She wanted to create a multi-functional robe that you could wear at home and outside like a duster coat. Her idea became a reality when she went to a wedding in 2019 and met two men who owned a manufacturing company. She told them about her idea, and they were able to launch successfully in 2020.
As a content creator and having a background in advertising, Rojas knows the power her platform has and the impact she could create with it. For this reason, she uses her platform to help and create change within her community and is very intentional about how she appears online. She is an advocate for many movements and communities such as Black Lives Matter, for which she held a week-long discussion on Instagram Live about Afro Latinx identity. She also uses her platform to highlight other business owners. "We just had a huge event with HBO and Vecina Couture in New York and all of my vendors were black and brown, from the balloons to the florist, and then I made sure that my videographer went around to interview them and highlight them on my platform. I'm very intentional," Rojas explained.