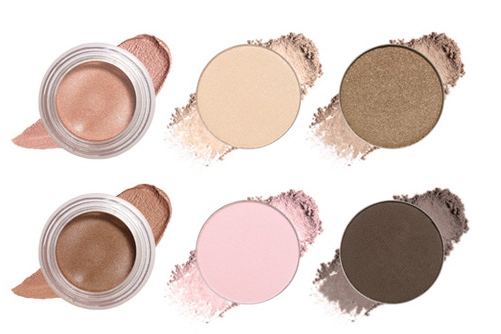 As we enjoy the end of summer, the cosmetic industry reminds us that fall is quickly approaching with their fall collections. Although it isn't time to give up the bright colors just yet, the rich autumn colors and palettes are very tempting. One standout product for me is the nude eye shadow palettes. I'm not one to wear much color on my eyes; I personally like to leave that for the lips. However, with a great palette you can create a look for every occasion. The great news is there is a palette for every woman.
For our ladies that love luxury Bobbi Brown and Becca Cosmetics have amazing nude palettes. With Bobbi Brown you get 12 shades that are a mixture of matte and shimmer shadows. You can create a soft smokey eye for the day or intensify it for night. Becca Cosmetics' nude palette offer you six shadows that also allow you to create looks for day or night. All six of shades are a matte finish, which works great on every skin tone.
Next, for our ladies on a budget, Smashbox, Maybelline, and Nyx Cosmetics offers some amazing shadow palettes. Smashbox and Maybelline offer 12-14 shadows that are a mixture of mattes and shimmers. There are endless possibilities. Whether she's a beginner or a pro, any woman would love these palettes. Nyx Cosmetics' shadow palettes are the most affordable and they offer long wearing and rich pigment shadows.
If you're looking to update your makeup bag for fall, a nude palette would be a great investment. You'll find yourself reaching for it every day. For the ladies that like to keep things to a minimum and not spend too much on various products, a nude shadow palette is your perfect mate.
by Rosalyn Robinson