By Kyana Harris
The US Office of Minority Health reported Black/African-Americans are 20 percent more likely to report serious psychological distress than adult whites. In our culture, seeking professional help and/or treatment for mental health issues is often frowned upon. In addition to the stigma against therapy, less than 2 percent of the American Psychological Association members are African-Americans. So how do we get the help we need? In recent years, there has been a spike in apps geared toward mental health. Here are a few apps that are free to download and utilize as tools to become your best self.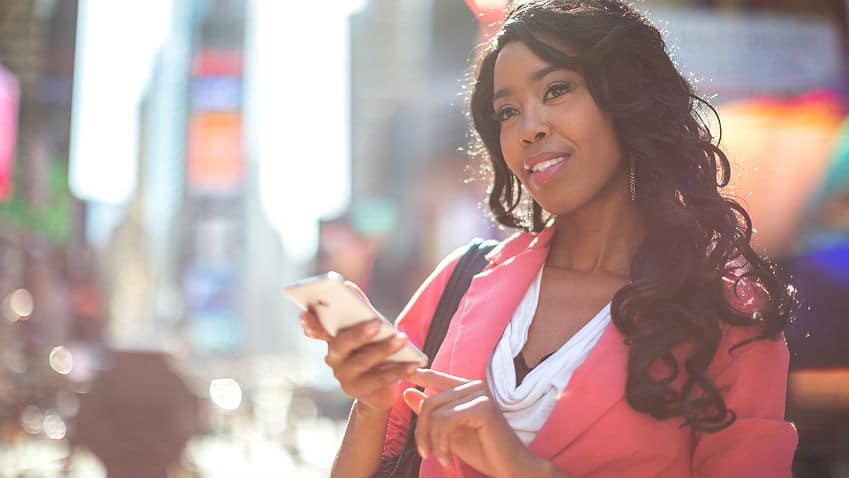 For Meditation 
Head Space
This app was created to help combat stress through mindfulness. Guided meditations allow users to center themselves and get through the day feeling more relaxed and present. There are two versions, basic or one can upgrade to a the subscription version. A few features are guided meditations based on a specific topic, mini meditations, SOS sessions for working through panic or anxiety attacks, and sleep sounds.
Calm
This #1 mindfulness and meditation app is highly recommended for beginners. Guided meditation sessions are available in 3-25 minute increments. Other features include breathing exercises, unguided time meditation, soothing nature sounds, and master classes that feature experts every month.
For Relaxation 
Lake: Coloring Books
The adult coloring book craze meets technology with the Lake Coloring Books app. This Apple Design Award winning app features the work of select artists and can be purchased within the app in the form of a coloring book. I highly recommend Lake for those who want to de-stress through art on their iPad.
For Depression and Anxiety
Talkspace
This is a platform that actually connects users with licensed therapists. For $49 per week, users will be assigned to their own private counselor that they speak to 1-2 times a day, versus the traditional 1-2 hours a week at an in-person session. Studies have shown that online chat therapy may be more effective than in-person therapy. This app aims to make therapy accessible at one's fingertips, and at a significantly lower cost than most traditional therapy sessions.
What's Up?
This app uses Cognitive Behavioral Therapy (CBT) and Acceptance Commitment Therapy (ACT) methods to help cope with depression, anxiety, stress, anger and other negative thinking patterns. It allows users to log their positive and negative habits, check-in with themselves using the diary feature. The rating scale used to assess feelings also allows users to put their problems into perspective.
For Motivation 
SuperBetter
This app is designed as a game that spurs transformation. Companies and universities use this platform as part of their health and wellness. The gaming activities and challenges use positive psychology in order to help users tackle everyday life challenges. Basically, SuperBetter acts as a coach to motivate you. They promise results by playing for just 10 minutes everyday.