By C. Scott
When you think of interior design, you may consider color, serenity, organization and transformation.  For over 20 years, Nikki Klugh, has created design spaces with those sentiments in mind.  Nikki cultivates available environments and turns them into her client's sacred space for their lifestyle and/or living needs.  Nikki had a rough beginning before her interior design days.  However, she did not let her past dictate her award-winning future.  "Growing up, I felt like the ugly duckling that didn't fit in. I needed a place where I felt safe, nurtured, loved and happy away from the ugliness of the world,"  Nikki shares.  "In 2003, I created NKDG with the intention of helping people transform their spaces into one-of-a-kind, luxurious sanctuaries. I'm an advocate for lives filled with luxury, excitement, and deep joy every day. I root for the underdog, and I'll always say yes to transformation," she continues.
She prides herself on creating sacred spaces for her clientele.  "Sacred spaces provide you with rest and restore your spirit as you return from long days in a sometimes cluttered, stressful, and draining world," she adds.  Such sacred spaces can be for luxury living, lifestyles on budgets and beyond.  Nikki can transform homes, offices, and even dorm rooms into your place of tranquility.  "Luxury living spaces can change our lives and shift the way we feel and the way we function at a deep, core level. Your home or office should inspire productivity. Remarkable design is essential and thoughtful planning will inspire extraordinary results," Nikki Klugh continues.  Here's what the design maven shared about must have designs, her online community for sacred spaces, and even advice for aspiring design creatives:
What are some design must-haves for every home?
"Balance, scale, emphasis, rhythm, and harmony. Our Design 101 Principles blog here: http://nikkiklughdesign.com/principles-of-design/"
You connect with your audience in many ways. Tell us about your exclusive Sacred Spaces Facebook group?
"This group is a community to discuss sacred spaces and design in general. They are the first to hear about my successes, trials, and missteps on projects. For example, I am renovating my own home and this group gets first access to behind the scenes footage, concept boards, and photos of the progress happening while an interior designer renovates her own home."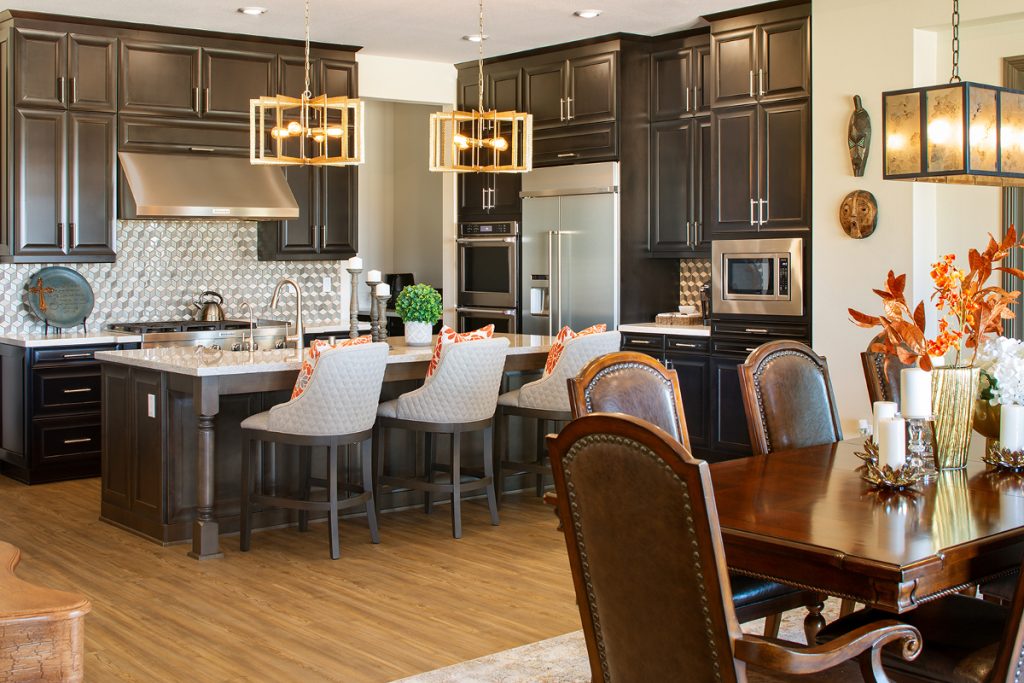 We see that you also offer exclusive editorial content through Everyday Luxurious Living Magazine. Tell us about the inspiration behind this magazine.
"Our magazine is meant to give design information to our audience no matter what stage of the design process they are in. Our readers get to see projects we have finished, receive design tips straight from our designers, learn of the newest trends and how to use them in their homes, and so much more! Our readers receive 3 – 4 issues a year digitally and it is our gift to design enthusiasts of all ages."
What advice would you give to an aspiring interior design creative?
"Your zone of genius is where you thrive. It is the place that brings you joy, but also allows you to bring others joy. Staying in this zone is what is going to make your business thrive. This means you have to be willing to invest in those that are able to help with the other pieces of a successful business."
Nikki Klugh will have a life-long legacy of creative design throughout our culture and history.  "My legacy will bring the importance of design to the forefront. It will show that interior design is more than making a space look beautiful. It affects how you live, work, and feel in your space," she shares.  Her 20+ years of interior design have left an impression on lifestyle, home decor, and the meaning of true sacred space.  Connect with Nikki Klugh here:
Facebook: @NikkiKlughDesign
Instagram: @nikkiklughdesign
Linkedin: Nikki Klugh Design Group
Pinterest: @nikkiklughdesigngroup
Email: marketing@nikkiklughdesign.com
Schedule their complimentary discovery call: http://nikkiklughdesign.com/consultation/
Writer, C. Scott, is a mom, MSW, authorpreneur, and freelance writer.