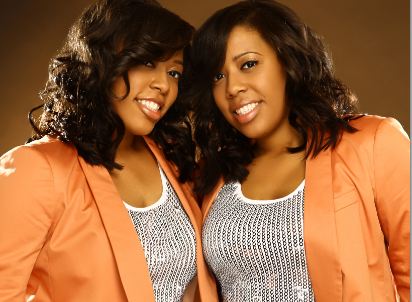 Nicole and Nichelle Nichols are not your run of the mill executives.  They are two savvy Divas who don't just challenge the norm…they re-invent it! Armed with a personal style and magnetic energy- these two twin siblings aim high and keep striving until they achieve their goals- all while exuding confidence and sophistication in their six-inch Christian Louboutin heels.
Born and raised in Chicago, Nicole and Nichelle learned early on how to reach past the mundane and capture the extraordinary by becoming trendsetters.  The sisters are also no strangers to the spotlight.  They received an inside view of the entertainment world from their Aunt, Nichelle Nichols, who played Lieutenant Uhura on the hugely popular Star Trek series.  Their entrepreneural drive was inherited from their parents, Sam and Val, who instilled a grassroots spirit in their daughters and taught by example.
Combining their life experiences, educational lessons and business insight, Nicole and Nichelle decided to create a "Blueprint" by launching their own dynasty with the creation of Young Mogul Nation, a brand that includes a blog and web publication for aspiring young twenty/thirty-something business mavericks.
BM: What inspired the two of you to create Young Mogul Nation?
N&N: We felt that there was an ever present disconnect between established Young Moguls/Entrepreneurs and the ambitious optimistic new comers who seek advice from trail blazers who came before them. Therefore YM Nation was developed to help enterprising young individuals realize their business potential and fulfill their dreams. It gives them the tools and steps they'll need to take for achieving unbridled business success. It's meant to inspire current and future generations of budding entrepreneurs to reach past a mediocre existence and grab hold of the exciting lifestyle and future that they want.
BM: The two of you seem very close. What is it like being sisters and business partners?
N&N: Nichelle and I are very close, how could we not be. We've been stuck together like glue from birth, we have attended the same universities and even had the same jobs, and our friends rarely differ. While some partnerships can be apprehensive due to the risk, as twins we start on a different note, something of a blind trust because of our personal dynamic. The biggest challenges in making a sibling business partnership last involves delineating the business relationship and family relationship which can be hard because the two tend to overlap.  Defining business roles and putting them into practice can prove to be difficult as well due to our roles in the company flip flopping from time to time. Our biggest arguments and struggles often reflect creative differences, never partnership regrets.
BM: You two are no strangers to the entertainment world. Who were your main influences growing up? How do you manage to stay grounded today?
N&N: Growing up we both admired Tia and Tamera Mowry and Mary Kate and Ashley Olsen.  These twins really are businesswomen who have truly built an empire. They have had tremendous success as entrepreneurs while holding the titles of actress, producer and fashion designers. Both sets of twins faded from the limelight for a brief period of time, only to emerge as strong and influential sibling duos in the entertainment industry.
We stay grounded through our friends and family. Our parents and grandparents applauded us for each accomplishment, but you dare not have a diva attitude or they will check a personality problem in a minute. In our core group of friends we celebrate each other's successes; we don't play you're the rising star because we equally work hard towards our goals and within our careers; therefore we continuously push and encourage one another and I think that gives our group balance.  We would not trade these friendships for the world.
BM: Tell us about your dynasty, Young Mogul Nation. What's your mission and who do you target?
N&N: We want our readers and visitors to learn from the legacy of their business predecessors and then forge their own way. We want future YM's to change their worlds according to their desires. We want YM's to fulfill their destinies and achieve their own greatness.
We are in the beginning stage of creating a media platform. Nichelle and I seek to be the next-generation media moguls, using our own brand as a springboard. As we continue to grow we see the development of our future production company, not just a home for our television and movie projects. We also want to be a go-to source for brands looking to become influencers in the industry.
YMNATION is the place where aspiring young twenty/thirty-something business mavericks can find useful information, advice, insights, resources and inspiration for starting and growing their businesses. We cover topics ranging from innovation, start-up news, strategy, and leading entrepreneurs who answer valuable questions that our readers look forward to weekly.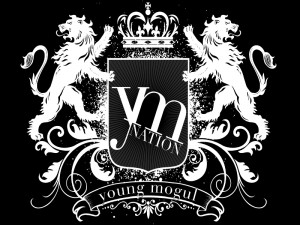 BM: I understand you ladies are writing a cookbook titled "Cooking With Sex Appeal."  How did that come about? When will it be available?
N&N: Throughout college our apartment was the spot where social events took place from game night, Sunday dinners, birthday parties, to prepping the kappa galas. We are both  girl's-girl's and a guy's girl so friends always found it comfortable to spend time at our spot. Cooking With Sex Appeal is a more mature spinoff of those college experiences geared at the metropolitan woman/man who has great entertaining ambition but needs help with the planning and execution of show stopping meals.  This book gives confidence to those individuals looking to be at ease hosting fantastic parties for large and small groups of family, friends or business associates.  The book will be available by the end of spring 2012.
BM: The two of you are very inspiring young entrepreneurs. What are some of the ways in which you inspire other young people?
N&N: Inspiring others begins with a passion therefore you have to be the figure head who will model things for your organization/company. As a leader, you can't say one thing, do something different, then expect your followers not to notice. When people see that you are doing what needs to be done, they are inspired to do more.
People get caught up in what others think which leaves them confused and unmotivated to follow through on their goals/dreams. We believe in not setting your goals by what other people deem important. There will be bumps in the road but will you make the most of your failures and continue to push for success.
Inspiring others isn't easy, that's why YMNATION showcases people who are relatable to others who can say, "I've been in the same position" or, "If they can make that leap of faith I can as well."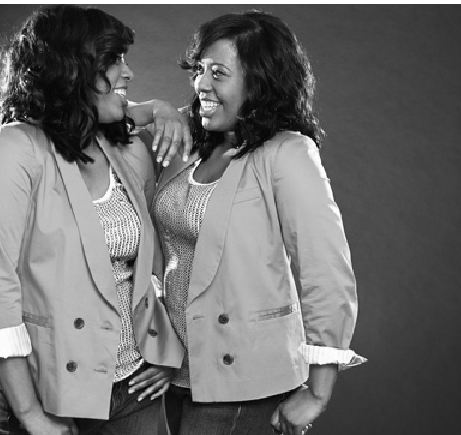 BM: What would you like to say to other young aspiring entrepreneurs?
N&N: Be curious to learn more about the journeys and experiences of others- from conceiving the idea to successfully implementing it; and after receiving information stay flexible and be willing to change, but stay true to your idea.
You need to be fully involved in the field in which you intend to pursue.  Practice what you preach, and it holds true for anyone trying to stay true to their brand. Establish a foundation for which you have great passion and that begins with thinking big. You can't reach your potential by tip toeing around what you think should be your niche of expertise. Being an entrepreneur is harder than it looks, but the reward makes it all worthwhile!
BM: What are some of your upcoming projects? Since the two of you are so stylish and savvy Divas, can we expect to see a clothing line in the future as well?
N&N: Over the next few months we will be finalizing Cooking with Sex Appeal and we have recently been invited on an empowerment tour.  In addition we will be contributing writers for several magazines in the coming months.
YMNATION wants to be a lifestyle brand, the embodiment of Oprah and Ralph Lauren. We are a forward thinking brand which continues to develop creative ideas and solutions that allow people to interact with each other and explore the true meaning behind discovering your own destiny. You can expect a clothing line and many other ventures to come.
By Editor-in-Chief Shawn Chavis