By Nicollette Samuels
Melanated skin is in a category of its own when it comes to skincare because of its specific skin traits, concerns, and special needs. When looking for skincare products, there are not many options targeted towards the skin concerns of people of color. MELÄ', a first of its kind national Unilever skincare brand for women of color recently held a virtual deskside event to celebrate their official launch with expert dermatologist of color Dr. DiAnne Davis to discuss the brand and their range of products.
Melanin rich skin is unique because of its ability to age more slowly, wrinkle less, and built in sun protection, but with all these advantages there are also some drawbacks. Melanated skin is more prone to hyperpigmentation, moisture imbalances, large pores, and undetected sun damage. MELÄ' was specifically designed with the goal of filling that empty space in the beauty market and supply one brand that provides the solutions to these popular skin concerns.
MELÄ' began as an idea two years ago by two Black female Unilever executives, Esi Eggleston Bracey and Sarah Irby, who wanted to put the beauty and concerns of melanated skin to the forefront because of the lack of brands doing so. In the United States' ever-growing population, 40% of people self-identify as a person of color. As the fastest growing population with the projection of becoming the eventual majority, people of color need beauty products that benefit their skin. With the help of Unilever scientists, dermatologists of color, and black and brown skincare enthusiasts, they were able to pinpoint common skin needs to produce what is missing from the market. "We are currently in the process of building partnerships with some institutional stakeholders that will allow us drive equity in the treatment and service of melanin-rich skin by establishing a standardized and science based curriculum, and also credentials to give skincare practitioners so they are much more ready to care for melanin-rich skin," said Irby.
MELÄ' wants consumers to be educated on their skin and feel confident in the products they are using for their specific skin needs, so they have created a skin diagnostic tool on their website that will give scientific information on your skin type and explain the products you need and why based off of a few questions. The tool was created with dermatology experts, but it should not replace a dermatology visit.
The new MELÄ' Skincare line launched at Target with five products that feature a tonic, serums, and moisturizers. All the products are backed by science and formulated without parabens, alcohol, mineral oil, sulfates, and phthalates, making them suitable for sensitive skin.
Even Tone Post Cleanse Tonic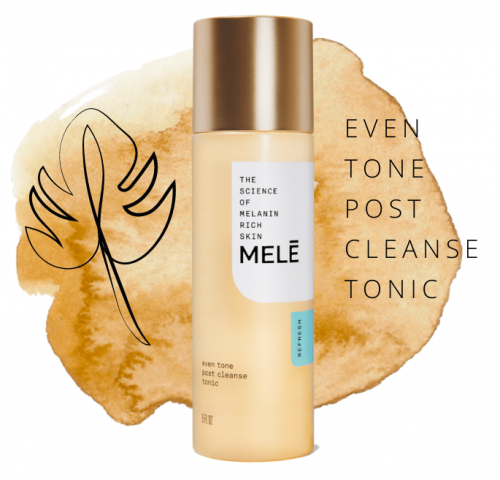 A mild, daily tonic that contains 5% lactic acid to help gently exfoliate the skin. Unlike a toner that is meant to restore the skin's natural pH levels, this tonic is meant to revitalize the skin. It will help to even skin tone, fade dark spots and signs of aging over time. "What I like is that as a tonic it has a hydrating component, it contains sodium lactate and glycerin which are very hydrating," Dr. DiAnne Davis, MELÄ''s dermatology partner explains. Retails for $17.99.
Smooth Pore Minimizing Serum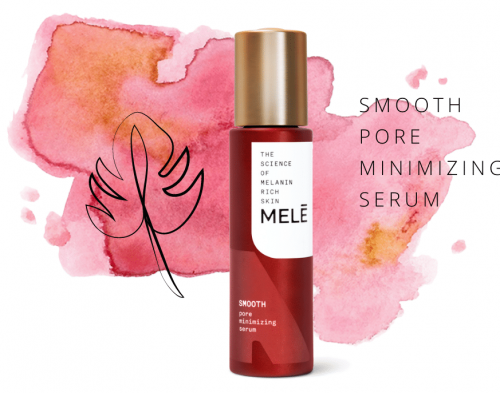 A mattifying serum that tightens pores and reduces oil production for smooth and primed skin. "The appearance of excess oil and large pores is a heightened issue for melanin rich skin. "We do not like for our skin to be oily, greasy, or shiny and all of that can be exacerbated by how light plays on darker skin tones," said Dr. Davis. The serum is formulated with tripeptides to rebuild the skin and make it firmer and plumper, as well as decrease pore size. It also contains rose hip extracts and MELÄ' blur technology to smooth the texture of skin, which makes it a great primer. Dr. Davis recommends using this after cleansing or after the tonic. Retails for $23.99.
Even Dark Spot Control Serum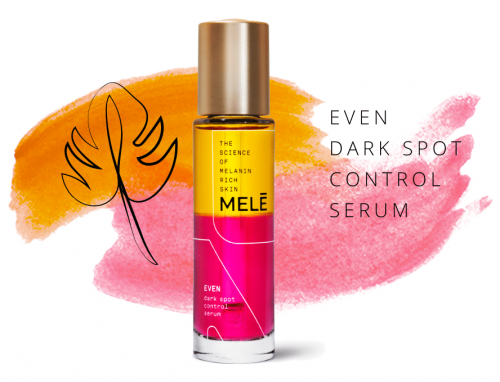 This is a bi-phase serum that is separated into oil based pro-retinol and water based niacinamide parts, which can be differentiated by color. When shaken, these parts combine to create a serum that reduces dark spots, evens skin tone, and targets signs of aging. Unlike most products that contain vitamin C to treat hyperpigmentation, this serum uses retinyl propionate, which is an amazing alternative because of its stability compared to the popular ingredient vitamin C. "Vitamin C is a great ingredient for correcting dark spots, however, retinoids are also great ingredients. It's a vitamin A derivative, great ingredient for correcting dark spots, but it's just a difference of using two different ingredients that can lead to the same result," Dr. Davis explains. Retails for $23.99.
Plump It Up Nourishing Cream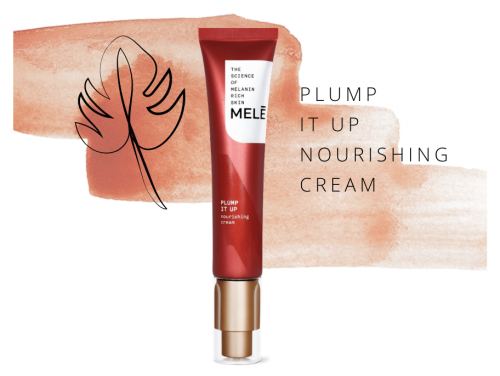 An oil-free cream that contains niacinamide to nourish and even skin tone for radiant skin. It comes in a non-greasy hydrating formula that is great for all skin types and for the warmest to the coldest weather. "The Plump It Up Nourishing Cream contains water as its first listed ingredient, which is sure to hydrate the skin, and it also contains glycerin and Sodium PCA, which are humectants that help to attract water to the skin. Squalene is another key ingredient that is part of the skin that helps to provide a moisture barrier and hydration to the skin and the Plump It Up Nourishing Cream also has that ingredient," Dr. Davis says. Retails for $18.99.
Dew The Most Sheer Moisturizer SPF 30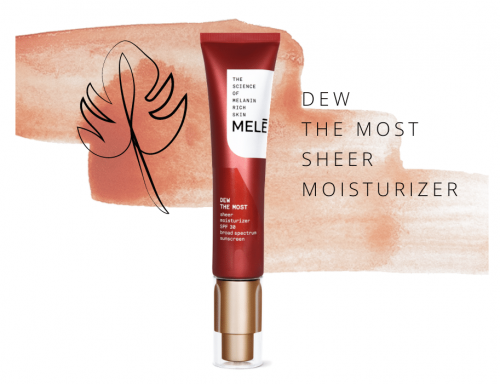 A light-weight morning moisturizer that protects against the effects of UV rays and blue light with a SPF 30 sunscreen. This is Dr. Davis' favorite product from the line because the sunscreen uses organic/chemical UV filters that leave no white cast. Sunscreens are the most important part of a skincare routine because of the damaging effects the sun has on all skin types. "Often times people think that either A) they don't need it because of their melanocytes, or B) I find that patients in the black and brown community steer away from sunscreens because they have not been able to find one that blends well with their skin." Retails for $18.99.