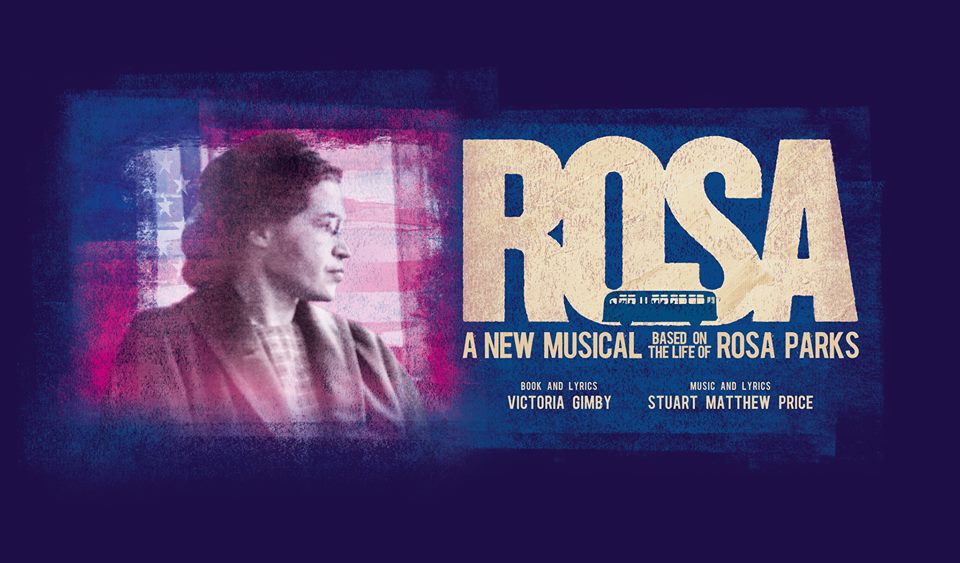 Rosa Parks' place in United States history has forever been cemented, and now the legendary civil rights activist is getting her very own musical. The ambitious project is currently being developed in London, under the stewardship of international production company United Theatrical.
The play, titled "Rosa," will chronicle the extraordinary journey of Parks from demure seamstress to  "the first lady of civil rights." By resisting bus segregation in 1950s Alabama, Parks has become an international symbol of hope that has influenced future generations to continue the fight for equal rights. Rosa Parks was an integral part of the 1960s Civil Rights Movement, acting as secretary of the Montgomery chapter of the NAACP.
The musical production will be helmed by Matt Ryan and Tom Brady (Musical Director), written by Victoria Gimby (book and lyrics), and with music by Stuart Matthew Price. With Rosa Parks' passing 11 years ago, and the heat of the nation's top headlines, I think the timing of this production is impeccable. Rosa Parks encompasses strength of character and resembles the fearlessness that we need now more than ever. As she worked tirelessly to achieve nothing short of equality, we remember her legacy and continue the fight for justice. I'm sure the play will be an unforgettable, true, and victorious depiction of the Civil Rights Movement.  It is also important to note that every major player behind the scenes (more specifically, the creative team) is white. It will be fascinating to see how that impacts nuance and authenticity.
In a recent press statement, producer James Yeoburn has commented: "We have been passionate about telling Rosa's story since meeting Victoria last year. Victoria and Stuart have captured in their work the rise of one of history's most powerful women whose life was spent campaigning for equality not only for her race but for her gender and class. We are delighted to see how beautifully this translates for the stage."
The development process has been ongoing throughout the months of July and August. The workshop cast comprises: Simbi Akande, Abiona Omonua, Jos Slovick, Jenny Perry, Cat Simmons, Ricardo Coke-Thomas, Sophie-Louise Dann, Jason Denton, James Gant, and Cornell S. John. "This is a human story about an everyday person investing fearlessly in what she felt was right," adds Yeoburn, "and her contribution has never been more relevant. Rosa's story is taught to all ages throughout the education systems both in the U.S. and here in the U.K. Her message remains strong and continues to empower our leaders of tomorrow."
The musical has attracted interest from both sides of the Atlantic, and may end up making its way to Broadway. It will continue development through 2016 with a future full-scale production in the works. For more information, visit rosamusical.com.
By Farren Washington
Edited/Proofread by Victorial Krute