@ameliaismore
This week, I decided to review music that caters to the grown and sexy sounds that has made music from the 70's and 80's popular again. They say you are only as good as who knows you.  However, in this week's review these artists may not be known in mainstream, yet music lovers around the world have listened to them perform their music both on stage and on wax.  I also thought it would be great for the younger generation to add a few more artists to their playlist that love music played with musical instruments combined with lyrics that massage your mental. If you love Stevie Wonder, Kashif, Lionel Richie, house music, and hip hop then this week's reviews are for you!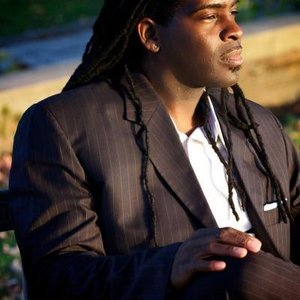 First up is an accomplished performer, singer and songwriter Robbie Jenkins.  A consummate music business veteran, Robbie does it all. What is inspiring about this artist is that he also wants to empower other artists to share success within the industry.  In 2010 he authored an artist development workbook entitled "Becoming a Successful Recording Artist."  The 50 page workbook instructs the reader on "How and When to Select a Management Team," "How to Create a Truly Original Image," "How to Create an Effective Marketing Plan," and much more.  Robbie has worked with B.B. King, Peter Gabriel, Surface, Case, PM Dawn, Naomi Campbell, Philip Baily, Ru Paul and the list goes on.  Yet that is not where his experience ends.  He is also a choreographer, he scores music for television and film and his most recent project, "#Evolution," took him groovin around the world.  Songs like "I'll Just Go" has you jamming in your living room.  Yet, "Bite My Lip" has the boom bap of hip hop with a full orchestration on top.  The song, "Totally Anew" feels like Lionel Richie's song, "Hello" yet with a Robbie twist that makes the song his own.  Yet, what impressed me the most about this musical mastermind is that for the past 22years Robbie has also been CEO of his own record label, Overture Entertainment.  If you didn't know, now you know…..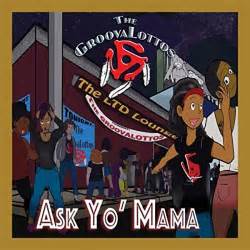 Next up is a group of professional musicians who played with everyone over the years and decided to do their own thing. The GroovAlottos does just that; they groove a lot!  Not since the infamous Gil Scott Heron and Dick Gregory has music been so impacted with information and grooves that leaves you musically invigorated, yet mentally inspired.  The GroovAlottos are comprised of Eddie Ray Johnson on drums and vocals, Mwalim "Daphunkee Professor" on keyboards and vocals and T.B. Player on bass.  Their 16 track album titled "Ask Yo Mama" is a music and history lesson, which should not be surprising since Daphunkee Professor is a tenured college educator.  "Ask Yo' Mama" is in rotation on over 120 stations through out the USA and Canada and was the August feature album on BBC Manchester in the U.K.. It also entered the Jam Band charts at #30. Their music audience is so diverse that just recently "Ask Yo Mama" was nominated in a few categories for the 2018 Grammys.  One of the features I like best about this album was the humor within the album's music breaks.  A few interludes include radio interviews on their fake radio station WBAR ( W- Black Ass Radio) If you are too young to know the sounds of the grown and sexy press play and then go …"Ask Yo Mama"
Last but not least this week we review a young artist with a musical old soul.  A graduate of Juilliard, BeatBoi is one with his music.  His songs; "One for Me," "Push" and "Village" all have messages beyond his years.  Only in his 20's BeatBoi is quick to let you know his purpose in music is not only to create but also to elevate the lives of the ones he loves and the community in which he lives.  Although his music is mainly hip hop with a twist of R&B and pop, the musicality in his music is enjoyable by the young and restless as well as the grown and sexy.  A new name and a new face, BeatBoi and his music will soon be familiar for all to enjoy.  All you have to do is press play.