New Beginnings with Dhylles…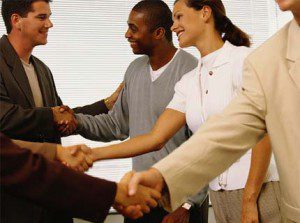 As an Entrepreneur Consultant, I am excited and fulfilled in being my own boss and working for myself, but it does come with a lot of hardships and requires lots of strategizing. Owning a business is totally and completely different from working for someone else.
As aspiring and established entrepreneurs, it is a must to be innovative, creative and inventive. We always have to come up with new ways to market and brand a growing or established business. Â Always have a consumer/customer mind frame of how you want your products and services to be represented to guarantee recurring clients and potential clientele. Pay attention to the needs and wants of consumers/customers to ensure the best quality in your services for long term success.
Be sure to attend as many networking events as possible within all industries to ensure meeting new potential clientele as well as to get your name and brand out into the universe.  Expect to receive a lot of NO's and a couple of YES's and always give the option of asking for referrals. There may be other contacts that could benefit your business. Don't be afraid of competition and be open to collaborating and partnering up with other companies and entrepreneurs.  There are endless possibilities and opportunities in getting business and clients at the right place and right time and it could very well be through partnership and collaboration.
When creating marketing materials, be creative with eye catching phrases that are engaging  in order to gain the interest of others to learn more about your product and services. Offer a one time complimentary service as a marketing strategy as people love freebies.
Interested in becoming an entrepreneur and not sure where to start?
Are you an established entrepreneur and having trouble creating new business strategies?
I can help you perfect your business, brand, marketing and networking skills.
Ask me how!! info@dhyllesdavis.com
In each article I will be responding to questions my readers have asked.
Dhylles Davis
Certified Life Coach & Entrepreneur Consultant
347-637-8191