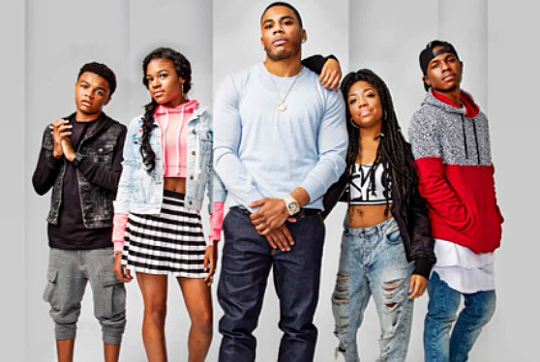 We all know that Nelly has always been pretty tight lipped about his private life —just ask ex-girlfriend Ashanti. There are other rappers over the years who have featured their families on camera— (T.I., Jim Jones, and Snoop Dogg)—but their shows were far more ebullient. Nellyville does have its humorous moments, given Nelly has proven himself to be quite the funny dude on Real Husbands of Hollywood. However, this show also deals with darker topics as well (peer pressure, death, etc.). But, it's not riddled with sadness, but rather a mix of joy and realism. Nelly is a single dad taking care of four kids: two from previous relationships and the other two, his niece and nephew, whom he took in after the death of his sister. His biological children are Chanelle aka "Nana," Cornell aka "Tre," his nephew, Shawn aka "Lil' Shawn" aka "Tab," and Sydney aka "Stink." Chanelle is in college. Tre is in high school, playing football. Lil' Shawn is an aspiring rapper. Sydney is an aspiring model.
Fans can expect Nelly's show to also focus on his hip-hop music career; business endeavors as a fashion businessman and co-owner of the NBA's Charlotte Hornets, and an inside look at his relationship with actress, model and businesswoman Shantel Jackson. This is a show about a famous, yet single man raising a blended family and tackling issues many of us deal with on a day- to-day basis.
Nelly began his career in 2000, with debut album Country Grammar, of which the title track was a top ten hit. The album debuted at number three on the Billboard 200 and went on to peak at number one. Country Grammar is Nelly's best-selling album to date, selling almost 10 million copies in the United States alone. His sophomore album Nellyville, produced number-one hits "Hot in Herre" and "Dilemma" (featuring Kelly Rowland). In 2010, Nelly released the album 5.0. The smash lead single, "Just a Dream," (one of my all-time favorite songs by the way) was certified triple platinum.
by Farren Washington