by Patrice Rivers
Omar Wilson has that sultry-sexy and raspy voice sounding like Tyrese, who has definitely made his mark in the music industry.  A three-time Apollo winner and singing on stage alongside the likes of Justin Timberlake and Boyz II Men, Wilson has built a rendition of what a music artist looks and sounds like.  Several of his singles, like "A Man's World" and "Passion" have made the top charts several times and have featured legendary artists such as Angie Stone and DMX.  Wilson's personality and voice are contagious!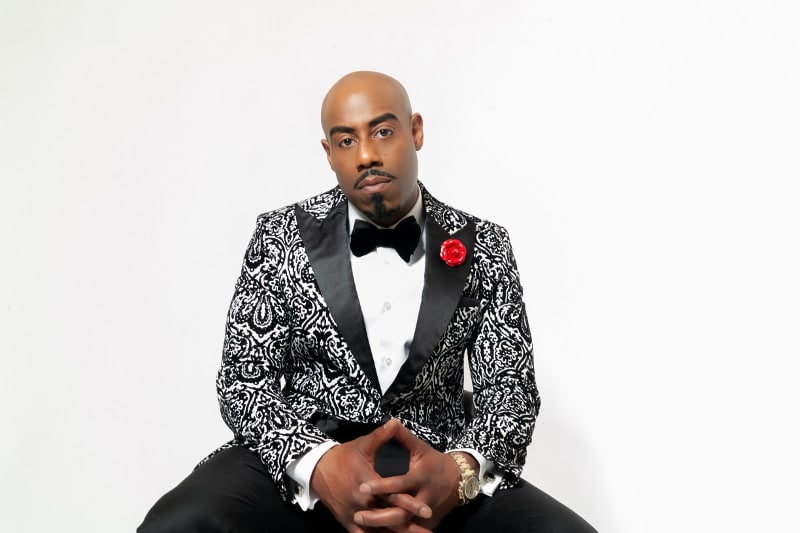 BRONZE MAGAZINE: THE ANTICIPATED NEW ALBUM LIVING LEGEND IS OFFICIALLY OUT!
OMAR WILSON: I'm really excited about the new album.  It's definitely going to enhance people's soul and give people a feeling of music that they haven't had in a long time.
BRONZE MAGAZINE: SO TELL US MORE ABOUT LIVING LEGEND.
OMAR WILSON: The album took us about a year to create.  The sounds of the album I feel will touch people's souls; it has lovemaking music up there, and you have some that talks about going from nothing to something. 
BRONZE MAGAZINE: ONE OF YOUR SINGLES, "LOVE SONG" IS ON THE ALBUM AS WELL.
OMAR WILSON: Yes, "Love Song" is up there too and it's doing very well.  It just got added to Pandora.  "Love Song" is definitely taking off and I appreciate everyone that supported it as well.  It's about true love; it's about going through a bended relationship and still finding yourself to love that person no matter what.
BRONZE MAGAZINE: SO IT TOOK YOU AND YOUR TEAM ONE YEAR TO PUT THE ALBUM TOGETHER?
OMAR WILSON:  Yeah, I think what it was, that every time we would get close to finishing the album, something came up.  It was like one small  piece of the sound was missing.  So, after these last two or three records that really rounded out the album the way we wanted, and seventeen songs of an experience in its own way.  So of course, it's an album, so it's all under one direction, but it does definitely, will give people a full understanding of what Omar Wilson is about.
BRONZE MAGAZINE: I NOTICED ONE OF YOUR SONGS ON THE ALBUM CALLED "96." YOU AND KEITH SWEAT WORKED ON IT.
OMAR WILSON: Right, he wrote the record.  That song was like a spin-back, the reason why it's called "96" is because it's taking it back to where he first started with different relationships and spinning it back to why you loved that person in the beginning and react in that feeling.  So we took it back to where love was organic and brand new.
BRONZE MAGAZINE: YOU ARE STILL CURRENTLY ON TOUR, CORRECT?
OMAR WILSON: Yes, I just came back from Atlanta performing for Empeccable Magazine for their one-year anniversary.  Also, I went to L.A. for my nomination for Outstanding New Artist at the 50th Annual Image Awards.  I also performed out there for the pre-party awards.  It will be an epic next couple of weeks which will lead to an epic year.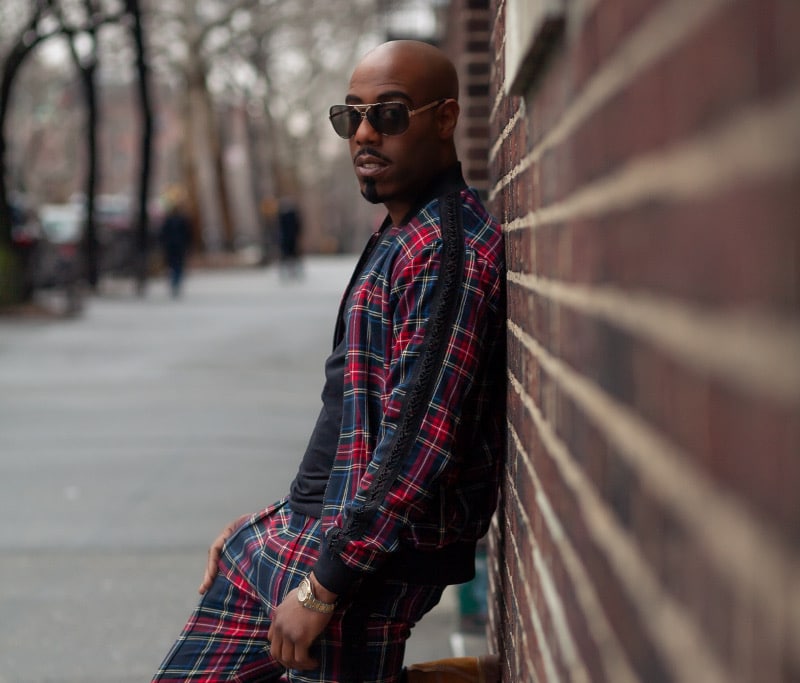 BRONZE MAGAZINE:Â  IF YOU COULD SUMMARIZE YOUR ALBUM, WHAT WOULD YOU SAY?
OMAR WILSON: It is a full relationship. Like when you experience this album, you will now have a full relationship with Omar Wilson. You will feel like you are intimately connected to who I am, what I bring to the table, what I've been through, what I like and how I make moves. It's introducing me to the world as something they have been missing. I look forward to having them a part of the experience.
BRONZE MAGAZINE: I KNOW THAT THERE ARE SEVENTEEN SONGS ON THE ALBUM, BUT WHAT ARE SOME OF YOUR FAVORITE SONGS ON THERE?
OMAR WILSON: Man, it's hard to pick because they're all favorites in their own way and they are special to me. It's like asking to pick your favorite kid [laughs]; it's almost unfair.  Every song has an ability to have single potential; every song has ability for rewinding potential, that we make sure we built something that will last forever. That's the reason why the album is called Living Legend because ten, twenty, a hundred years from now, someone that's just hearing it will be brand new to them and someone who has heard it for years will still be able to remember the memories from that.
BRONZE MAGAZINE:Â  DID YOU FACE ANY CHALLENGES WHILE RECORDING THE ALBUM?
OMAR WILSON: [Laughs] Every challenge that's known to man that you can think of from certain songs – making sure that everything was clear and making sure there wasn't any kick back, staying in the studio late nights and coming up with songs. Even doing songs over that didn't come out right or if some of the mixes were different. At the end of the day, that's what makes it great, that's what makes everything worth it.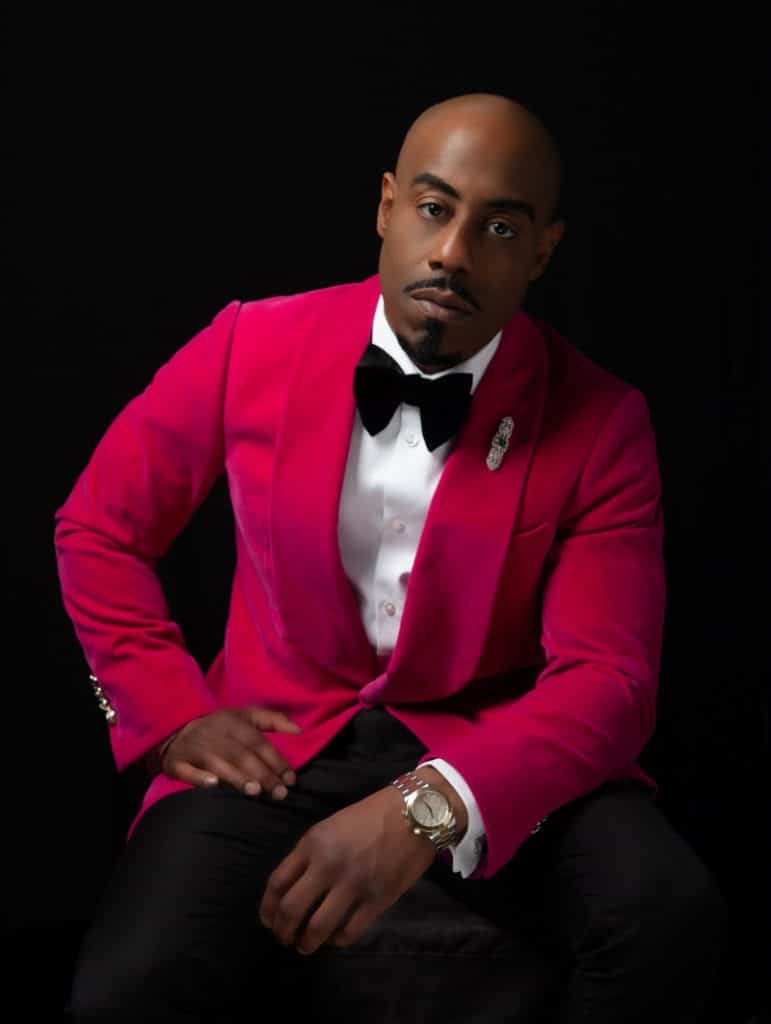 BRONZE MAGAZINE: BESIDES THE NATIONAL PROMO TOUR, WHAT OTHER PROJECTS ARE YOU WORKING ON?
OMAR WILSON:Â  We're going to be shooting multiple videos to some of the songs on the album, doing some modeling and acting and doing some voiceover work and actual speaking events. I want to exploit Omar Wilson in every aspect and get my personality out there.
BRONZE MAGAZINE: WHAT DO YOU WANT PEOPLE TO TAKE AWAY WHEN THEY LISTEN TO THE ALBUM?
OMAR WILSON: They will understand that loving yourself is one of the main things that will get you over almost anything, number one.  This album will be a re-energizing feeling of the understanding of love and what love is as well as how to love somebody. It's either going to take you to a place that you remember or it's going to remind you of what you have currently when it comes to loving and being loved. 
BRONZE MAGAZINE: HOW CAN PEOPLE CONNECT WITH YOU?
OMAR WILSON: My Instagram is @omarwilson1.  Facebook and Twitter is Omar Wilson.  My website is www.owilson.com.
---