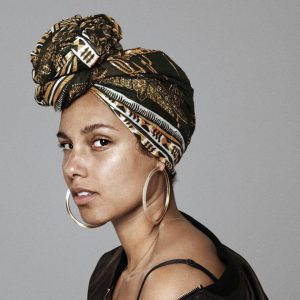 Though hair is a common denominator that all women share, hair texture is where the difference comes in. The media often tells young women of color to combat their hair textures with relaxers, flat irons, wigs and weaves—but now young women in college have taken ownership in wearing their hair the way they like it and not the way the media tells them to.
"I kind of do my own thing," said Darriel McBride, 21, a senior at Marist College.
Young women are becoming more conscious of the pressures that the media places on the ideal hair. Those projected images of artists and actresses with perfect, tamed hair are proving to be unrealistic and unattainable.
"I can imagine every girl being conscious of their hair, and I do believe the media has a huge say in it because that's what we think is beautiful. Personally I've been conscious of my hair because I know it should always look nice (which was what I was told growing up by my mom) but then again, WHAT is nice? Well, I look at TV and see these beautiful black woman who are being glamorized in magazines and I'm like, well, their hair looks nice…On TV nobody has flyways, split ends, nothing. Just this irrational idea of perfection," said Jakina McCaulla, a junior at Marist College.
Having media shape our perspectives about beauty and self-image is nothing new. However, what is new is that young women are actually taking action by challenging the system and embracing their natural hair.
Women are walking away from relaxers and straighteners and are investing their money in natural hair products. Research from Mintel, a global and award-winning provider of Market Research has revealed that the move to natural has negatively affected the sales of relaxers, which dropped 18.6 percent from 2013-2015.  It (relaxers) is projected to lose its spot as the second-largest hair product in the black hair care market to the smallest segment of the market by 2020.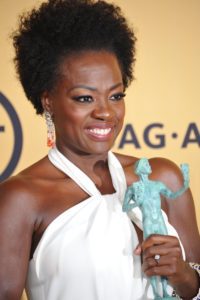 What the media fails to reveal is the amount of damage one does to their hair when using some of these straightening products.
"Before a perm, my hair was always thick and curly, now it's still thick but it has also become dry and I've experienced breakage," said Tiffany Griffith, 20, a former fashion student at the Art Institute of New York.
Relaxers contain many toxic ingredients. One of the main chemicals used in relaxers is the chemical sodium hydroxide also referred to as lye. Lye is a strong alkaline solution that is often used for cleansing or washing. Though there are some relaxing products that do not contain lye, relaxers in general are caustic. In other words, relaxers work by breaking down the chemical bonds that adds strength to our natural hair. Ultimately, this straightening process can make our hair weaker.
"I no longer perm my hair because with perms you have to keep up with them. When I was away for school it was hard to keep perming my hair and my hair was falling out badly…though perms and relaxers are tempting, I feel like my hair is healthier without them," said Takeema Williams, 23, an alum of SUNY Potsdam.
The natural hair movement has become this self-affirming experience that has women feeling confident about the way they look, allowing them to take the time and effort to treat and maintain their own hair. Alexis Watson, 22, a fifth year senior at Marist College said, "I wore my natural hair out this summer. It did get very hot, but I enjoyed the sense of feeling free."
Natural hair has often been discriminated against and disapproved of throughout society. It has been labeled as unprofessional, unruly and wild, all of which has contributed to the misrepresentations of what black beauty can be.
"I think this movement motivates black women to love themselves more no matter what the media or men say. It definitely is reshaping black beauty, but I don't think it's here to make us abandon weaves or braids. It shows us that black women can be beautiful in many different ways, even naturally," said Ashley Andrea Haynes, 21, a senior at Marist College.
Though more women have been initiating the natural look, they have not completely disowned wearing other styles. Weaves and hair extensions are a part of our culture and are utilized for reasons beyond what the media enforces.
"I use weaves for a different look if I can't accomplish the look with my natural hair. It is also very good for hair growth," said Griffith.
Weaves or wigs can also be a great remedy to restore one's hair, and it also cuts back on having to style your hair each morning.
"I wear weaves most of the school year just because it is a protective style and it is more manageable for me since I am away from my hairstylist," said Haynes.
Hair has also been linked to one's identity. The way an individual chooses to wear their hair, whether in a ponytail or in a bun, straight or curly, reflects something about their character. According to Mintel Research, 50 percent of black consumers felt that their hair is an important part of their identity. Â In fact, many young women agreed that being able to have fun and explore with different hairstyles was an "expression" of who they were.
As the natural hair movement continues to grow, it encourages all women to accept themselves in their natural form first. Not only are everyday women following the movement, but celebrities such as Viola Davis and Alicia Keys are also rocking #TeamNatural.
"I believe that embracing our natural hair and being comfortable enough to showcase our natural beauty to the world is not changing or reshaping our black beauty – it is showing what black beauty is. The true definition of black beauty," said Watson.
By Jamelia Thompson