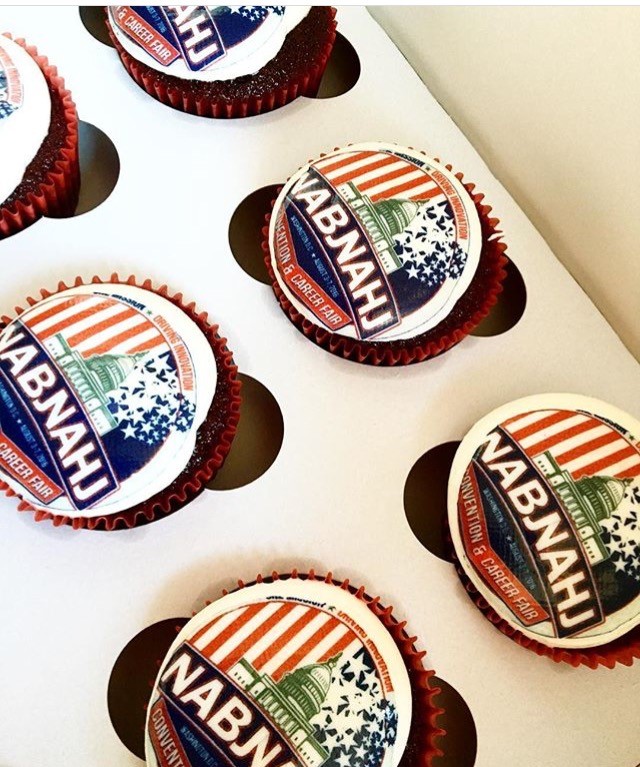 Recently I attended the annual National Association of Black Journalists (NABJ)/ National Association of Hispanic Journalists (NAHJ) Joint Convention in Washington D.C. NABJ and NAHJ are sister organizations that provide professional development to students, graduates, aspiring journalists, and media professionals to ensure that minorities are represented in newsrooms. The Joint Convention was filled with valuable workshops, networking opportunities, and panel discussions. Broadcast stations and publishing companies were there to meet, greet, and assist current and future journalists of color.
While visiting D.C., I got the chance to see the White House, build a stronger bond with my school chapter of NABJ, attend exclusive movie screenings and events, and get some useful tips on how to improve my resume. It was an amazing experience meeting accomplished writers, producers, editors, publicists, and filmmakers. Some public figures who attended the NABJ/NAHJ Joint Convention included Roland Martin, Jackie Long, Sanaa Lathan, Debra Lee, Hilary Clinton, Reverend Run, and Hill Harper. I will admit, I felt a little unprepared when I saw the number of NABJ-NAHJ members promoting their personal brands like pros with business cards and clips of their work ready to show. Several copies of my resume was not enough to stand out from the highly qualified candidates that were in attendance. None-the-less, it was a learning experience on how to better prepare myself for the next convention. After all, how can you learn if you don't make mistakes, right?
The downside to this lack of preparation is there will never be a second opportunity to make a good first impression. While some industry experts were impressed with my elevator pitch and the few clips I did have, I could certainly tell there were a few who only looked at me as just another inexperienced, college student. I found myself discouraged and disappointed when I expressed to employers' high interest in possibly working for their companies after completing my B.A. next year, but was recommended to apply for an internship instead. I didn't understand how with three internships already on my resume and active involvement in school activities for the past year, how I was not a shoe in for a future career with some of the top media companies. What I soon realized was it was not my level of experience that didn't measure up; The problem was I was going about networking the wrong way.
When it comes to finding opportunities or landing your dream job, networking is absolutely necessary! Networking is about establishing and maintaining relationships through professional and social contacts. It is an ongoing process that should never stop, even if you're already employed. According to Linkedin.com, 85% of all jobs are acquired via networking and referrals. In another study done by Crossroads Career Network, potential job candidates can increase their chances of getting hired by 4,200% simply by having a referral from someone in the company. This means that the vast majority of resumes submitted through online job postings will never get looked at or even mentioned. Ready to hear another secret? There are plenty of careers out there that don't get posted online because employers create them for certain individuals. The best way to approach an unadvertised position is by offering to solve a problem for a company; Let them know you have something they need, but just don't know it yet.
Networking Requires Strategy, Preparation, & Patience

For some people, it may take some experimenting to find their best approach to networking and that's perfectly fine. Networking does not only have to happen in professional settings. Networking can happen at your local Starbucks, the gym, during airplane rides, or even while walking your dog in Central Park. By networking in more casual settings like these, it takes some of the pressure off of having to live up to someone else's expectations. Networking via social media has also become increasingly popular over the years. Regardless of what setting you're in, here are some tips to make your next networking opportunity a walk in the park (pun intended):
Respond Differently– When someone asks you how are you doing, regardless of how well you know the person, instead of giving the typical responses like "I'm fine", I'm good", or "I'm tired" say something along the lines of "I'm doing great! I'm thinking about changing careers from real estate to marketing" or "I'm doing great. Lately I've been thinking about starting my own business and I'm in the process of building my personal brand." Whatever your career goals or interests are, don't be afraid to let them be known along with your skills, strengths, and abilities (e.g. fundraising, social media, market research). You never know who might be able to help you along your journey.
Quality Over Quantity– Networking with multiple people in different industries is important. In the same breath, you also have to remember that the goal is to build a strong network. Think about building a network the same way as building friendships. As we grow older we build stronger bonds with fewer friends. Friends are usually reliable, understand your expectations, and have a genuine connection with you. Acquaintances on the other hand are usually around only temporarily, don't really know much about you and vice versa. Without knowing enough about someone it is difficult to make the most out of your network, let alone, leave a memorable impression to keep the relationship going. Do some research on a company of interest prior to networking. With fewer people in your network who share similar interests as you, genuine, meaningful connections are bound to happen.
Coffee Chat– Invite a potential colleague out for coffee, not lunch, not dinner, just coffee. Here's why; you want the person that you are networking with to learn more about your skills, abilities, and strengths so that in the future something meaningful can come out of it. If you invite someone new out for a meal, not only will it give the wrong impression (especially if it is the opposite sex), but that individual might also be more remembering of the delicious meal that they had than the conversation they had with you. Lunches and dinners are more acceptable later on down the line once the network relationship is already established and you have a general sense of each other's interests, career fields, current trends in the industry, and how they got to where they are (hint, hint, things to discuss during the coffee chat). It also helps that coffee settings are more casual and inexpensive! If the person is not a coffee fanatic, try juice bars, smoothies, or even frozen yogurt.

Do Not Ask for a Job– Doing this will only get you sent to human resources or an online application. Because the person you are asking may not necessarily be in a position to hire you, in a sense you may be putting them in an awkward position. Instead, ask for advice and information about the career field. This will give you inside information you can use to your advantage once a position does become available and it will likely get you a referral. People are more willing to help you when the stakes are low. Remember networking is a multi-lane street. The same way that people in your network are offering you their time and advice, return the favor by regularly keeping in touch with them via email or LinkedIn every 4-6 weeks. Often times, people in networking circles express disappointment when they never hear back from someone who reached out to them after the first meeting, so don't be that person!
 
By: Kathleen David