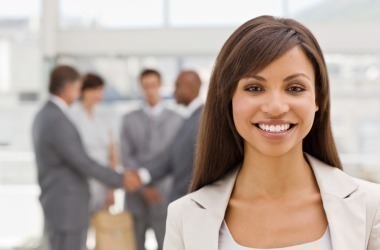 The economy is still uncertain. Healthcare requirements are still changing and companies are still playing it safe by not making long-term commitments to employees.  So during this season while in between jobs and in between building our own empires many of us will seek employment from temporary staffing agencies.
I know!  Who would have thought that you would be working TEMPORARY ASSIGNMENTS at this stage in your life?  But the truth of the matter is that you are and the one thing that you have to know and have embedded in your mind is that "YOU ARE MORE THAN JUST A TEMP" and your attitude and your work productivity should reflect that and that especially goes for the child of God, because the moment that you walk into a building you have to know that that company just got blessed. Why? Because you are there and wherever the presence of GOD is it is blessed. Not only that, but do you know that you have been chosen, picked out and hand selected for that particular assignment? Out of all of the candidates that they could have selected they chose YOU. So do your job with excellence. You never know what may come out of it and you never know who might be watching you.
I got called for a 30 day temp assignment making $12 an hour and it turned into a 10 year permanent position making over $60,000 a year with two company credit cards, perks and full benefits and that was without a degree. So change your perspective. Wear professional attire. Have a pleasant attitude. Work with pride and put a smile on your face, because YOU ARE MORE THAN JUST A TEMP. You are a SERVANT OF THE MOST HIGH GOD sent on a TEMPORARY ASSIGNMENT to make a PERMANENT IMPRESSION.
By:Â  Phaedra T. Anderson