By Henna Choudhary
Modest fashion is on the rise across the world's fashion capitals, as more minority models strut the runways in trailing hemlines and high necklines. But those who have wardrobe restrictions, due to cultural and religious observances, still face obstacles even when trying to book modest fashion modeling gigs.
Racial diversity hit a historic peak with 44.8 percent of runway castings choosing models of color during New York Fashion Week's Spring 2019 season, according to The Fashion Spot's official diversity report. This is a 7.5 point increase from Fall 2018's 37.3 percent. Last season was also the first in which non-Caucasian models comprised over 40 percent of castings. However, models of color with wardrobe restrictions, due to cultural and religious observances, are still facing obstacles when booking modest fashion modeling gigs.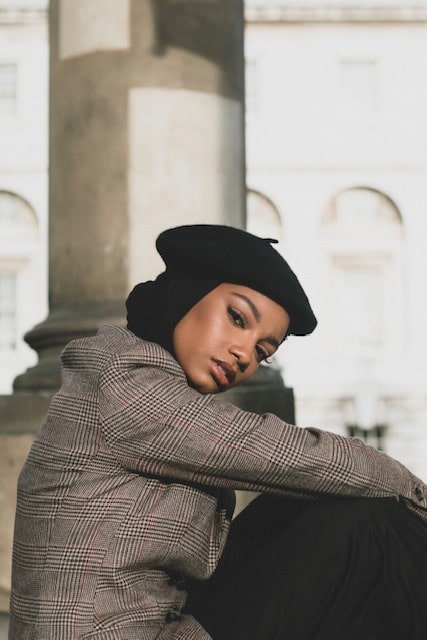 UMMA Models, established in 2017 in London, England, is a modeling agency which connects modest models worldwide with jobs that accommodate their religious and cultural restrictions. UMMA interprets as "community of Muslims" in Arabic and the majority of the agency's signed models practice Islam, although some observe other faiths while still representing the agency's core value of portraying a modest lifestyle.
"The idea that taking your clothes off is liberating is often pushed, but there is so much backlash and outrage for a woman who wants to cover her body," said Shannie Hammouda, the director and founder of UMMA Models. "Pressures to have an amazing body and for the world to see it is often a reason for a lot of mental health issues. But understanding the beauty in covering your body and sharing it with those whom you love is very empowering and releases a lot of these social pressures."
The agency places great significance on aligning their models' personal morals and belief systems with their contracts, which allows them to comply with their daily prayer schedules and follow religious tenets including catering to their dietary restrictions at modeling gigs and ensuring that they will not be asked to pose alongside male models.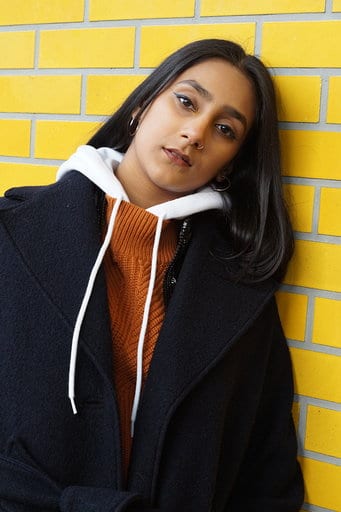 Hammouda's mission is to individually build each model's portfolio and network of designers and photographers to offer them maximum exposure and aid in fulfilling their aspirations within the modeling industry. UMMA's models, of which there are over 70, have been featured by Marc Jacobs and international campaigns including ColourPop Cosmetics and The Body Shop.
"There is still a substantial amount of work to be done," said Hammouda. "A lot of South Asian models aren't represented as well as the Caribbean and indigenous people. Models, male and female, with darker skin tones from all ethnicities aren't often represented."
Hammouda continues to notice modest fashion brands leaning towards casting models who can also be seen wearing immodest clothing on other modeling assignments, rather than casting models who mirror the modest fashion lifestyle and will further the authenticity of these brands.
"I believe a lot more work and motivation are required for ethnic minorities in the modeling and fashion world to be recognized as there are certain jobs I am not able to do," said Rimshah Asghar, a 20-year-old Pakistani Muslim model who recently signed with UMMA in January. "For example, some agencies when asking for a full body picture require quite revealing or tight clothing to see the shape of the body, which is understandable. However, I always have a rule to cover my bum and being a 5 feet 8 inches Pakistani girl, when finding clothes to cover my bum, they are practically quite baggy as well."
Global fashion brands from luxury to high street retail have begun taking into account the Islamic calendar, and in recent years brands have been running fashion promotions for Ramadan and Eid, which are two major Islamic holidays. DKNY launched a Ramadan campaign in the Persian Gulf and internationally renowned makeup brands are incorporating Islamic influencers in their marketing strategies. In January 2017, CoverGirl appointed American hijabi beauty blogger Nura Afia as a brand ambassador and Sephora cast a spotlight on hijabi models in its Fall 2017 campaign.
"My goal as a model is to bring diversity to the table while trying to have brands not just feature us for economic gain, but see our struggles as Muslims and support us in those struggles," said Wafeeqa Azam, a hijabi model who has been signed with UMMA models for two years.