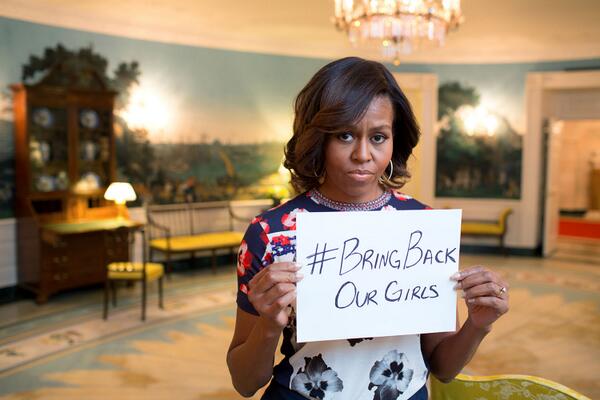 Since nearly 300 Nigerian schoolgirls went missing over three weeks ago, the widespread hashtag #BringBackOurGirls has been shared over 1 million times.
"Our prayers are with the missing Nigerian girls and their families. It's time to #BringBackOurGirls," First Lady Michelle Obama tweeted, adding her voice among the millions.
Not only have people been spreading this hashtag, there have also been rallies held in New York and Washington DC. As of Tuesday, May 6, President Obama announced that he has already been in communication with the Nigerian government concerning this tragic event.
by Chelsea Anderson
Image: Michelle Obama's twitter account