By Brianna Bush
"My dad always said you're an African girl, you can do anything you put your mind to," said Jamila Trimuel.
Just a sophomore in college, those words sparked her passion for mentoring alongside organizations like the YMCA and Chicago Urban League.
"Honestly, it's been 20 years and I have not stopped since," she said.
Birthed by Trimuel's own mentorships with girls she met along her journey as a Southside Chicago native, she became the visionary founder and CEO of Ladies of Virtue (LOV), a nonprofit that provides mentorship to Black girls.
"I ended up deciding to start my own mentoring program when I saw that Black girls specifically really needed positive Black women in their lives to be there with them every step of the way," she said.
Trimuel combined her skillsets to create an organization that is building leaders of the future. The award-winning mentoring program offers several programs throughout the school year and during the summer that takes young girls through character development, career readiness, and civic engagement.
According to Trimuel, over the last 11 years, they have served over 2,000 girls and families and served 245 girls in 2021.
"Last year 100% of our girls were accepted into college, 90% enrolled in college, trade school, or the armed forces, and 90% were placed in summer internships," she said.
She is proving that mentorship is the key to inspiring young Black women.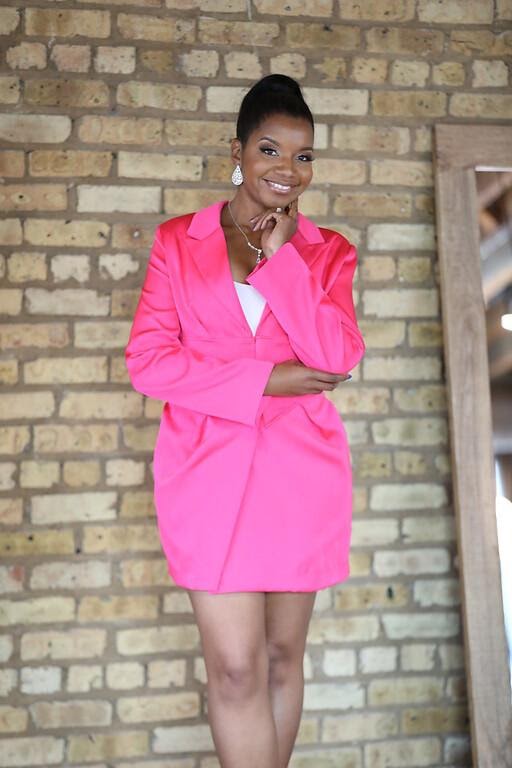 According to a survey by One Poll, " 75% of women business owners attribute success to mentorship."
These numbers are spearheaded by nonprofits like LOV that have led 14 program sites across the South and West Side of Chicago.
With the impact the organization has made, they are looking to expand in the near future.
"We are focusing on the Chicagoland area for the next three years and then in 2025 we will be looking to expand outside the state of Illinois," she said.
Along with the expansion, they hope to increase their funding.
"When you look at some of the research it shows that nonprofits that are focused on the exact same thing, if its led and founded by a Black woman they get drastically less funding," she said. "When I see some of my counterparts raise multimillion dollars to serve the communities that they serve, I want to do the same thing for LOV."
Already an inspiration to young girls, she hopes that her continued success will leave a mark on future generations.
"I hope that women can understand that to just start exactly where you are — everything you need to exceed is already within you," she said. "Your gifts, your talents, your experiences that you have in the workplace can be leveraged to develop an organization just like I did."
You can donate to Ladies of Virtue by visiting www.lovchicago.org/donate