By: Chelsea Young
Professional ballerina turned musician, turned fitness guru; Brandi Yvonne is an inspiration to anyone who finds themself questioning what's next. Throughout her career she has never strayed from what she believes in and that determination, along with her natural talents, has led her to great success. Here at Bronze we were lucky enough to steal a few minutes away from Brandi to get all the details on how this professional ballerina became a personal trainer, influencer, and entrepreneur.
Born and raised in Dallas, Texas, Brandi started dancing at the age of two. With a heavy focus on ballet, she was invited to join the Chamberlain Ballet Company in North Dallas. After touring with the company for a few years, she began starring in music videos as well as modeling and being featured in magazines such as XXL and SHOW. In 2009, she began her singing career in the girl group "FANTACI" with Camille Thompson and B. Simone. The group eventually decided to part ways and Brandi took a turn in her career that led her to where she is today.
After the split of the girl group and the end of a relationship, Brandi found herself looking for her next step.
"I kept asking myself, 'What will I enjoy doing?'" Brandi explained.
As many people do when starting the next step in their journey, Brandi began going to the gym. After years of training in classical ballet, working out came naturally. While in the gym, people would often approach her asking her for instructions on a workout they saw her do.
"My friend that I would go to the gym with was like, 'Brandi you could train people for living.'" she said. With that poke of inspiration, she began her career as a personal trainer and Hip hop cardio instructor.
"This was before fitness was 'trendy'." Brandi explained. "I just wanted to help women build themselves up, like I was doing for myself."
Fast-forward and Brandi has taken the fitness world by storm. She has not only worked up to the title of "Celebrity Trainer" with clients such as Kevin Gates and Brandi Maxwell, she has also created her own fitness line and training company "Summetime Fine Fitness." Brandi named the company to inspire women to make fitness a part of their everyday lives.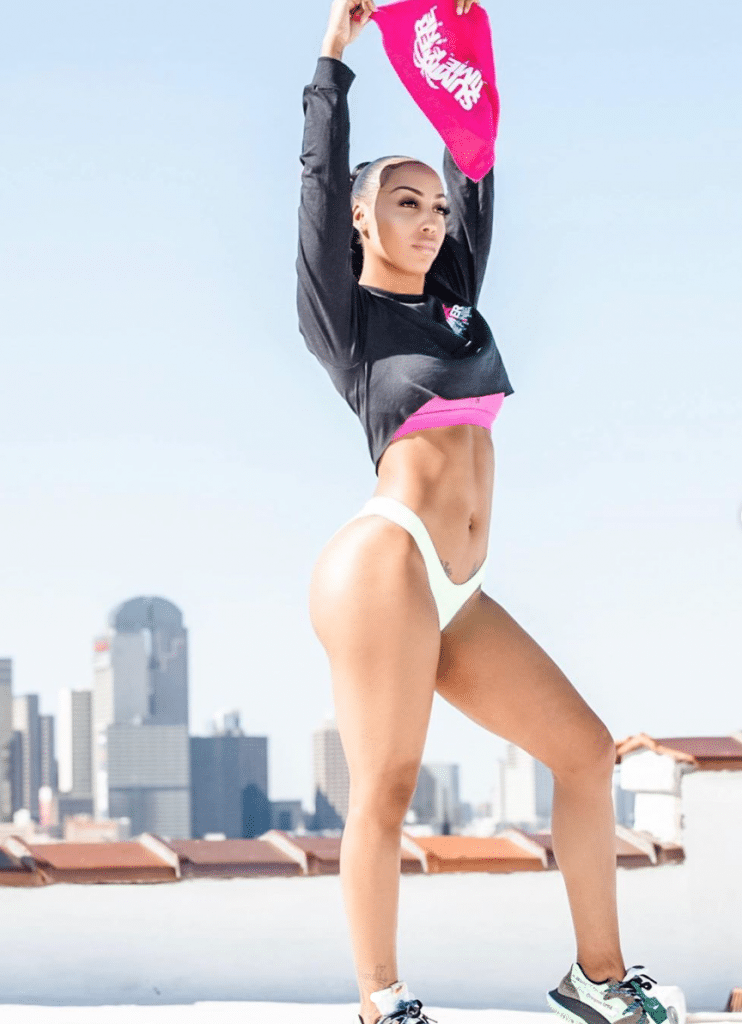 "You always hear people say they have to start working out in the spring so their bodies will be ready for summer." said Brandi. "Well, I say let's stay summertime fine year round!"
Brandi had dabbled in fashion before, studying it in school and working as a stylist in Nordstroms, and she wanted to combine this experience with her career in fitness.
"I've always had a great appreciation for fashion, especially designers. I don't follow brands; I follow the designers." Brandi told us.
Combining fashion and fitness, Brandi was able to design her own line with the creation of Summertime Fine Fitness. Her athleisure wear comes in an assortment of bright colors, bold patterns, and Summertime Fine logos. Brandi is currently working on the release of "Fit-Chella," a line inspired by and based on music festival attire.
Alongside Summertime Fine Fitness, Brandi used her background in Hip hop and fitness to create a high energy spin class she calls "Trappy Hour," as well as an intensive bootcamp that incorporates cardio, dancing, weight lifts and more.
Because of her passion to help people heal inside and out, Brandi places just as much importance on the fellowship side of her classes as she does the fitness aspect. With a focus on mental health, she makes sure her classrooms are always full of positive energy through positive affirmations.
"Things such as 'I am stronger than I think,' 'Whatever is at the end of that finish line is worth it all,' "I dream it, I can achieve it.' It's all the power of the mind and tongue. If my mind and heart believe it can be done, so it will be." Brandi explained. "Power of the tongue. I speak these things and put them into the universe, and so they Will be. God gives us the ability to dream these dreams and goals, and if he brings it to our mind, it's up to us to execute and bring it to life."
If my mind and heart believe it can be done, so it will be."
This combination of fitness and fellowship will be the focus of Brandi's spin studio that she is in the midst of opening in downtown Dallas. Entitled "Spinergy 73," the studio will feature her Hip hop spin class Trappy Hour, alongside other fitness and cardio classes.
With the success of Summertime Fine Fitness, Brandi was also able to launch her own organic skin care line, FACED. bySTF. Her inspiration for the line came after discovering she was allergic to biotin, a vitamin used in a multitude of products.
"I was talking to my mom about what alternatives I could use," Brandi explained, "and we started thinking about what people used years ago when they had to rely on nature."
The line contains hand-crafted masks and scrubs that, according to Brandi, are so natural you could take a bite of them.
FACED recently began working with a Miami-based company to expand the line and will be dropping more products in November, right before the holiday season.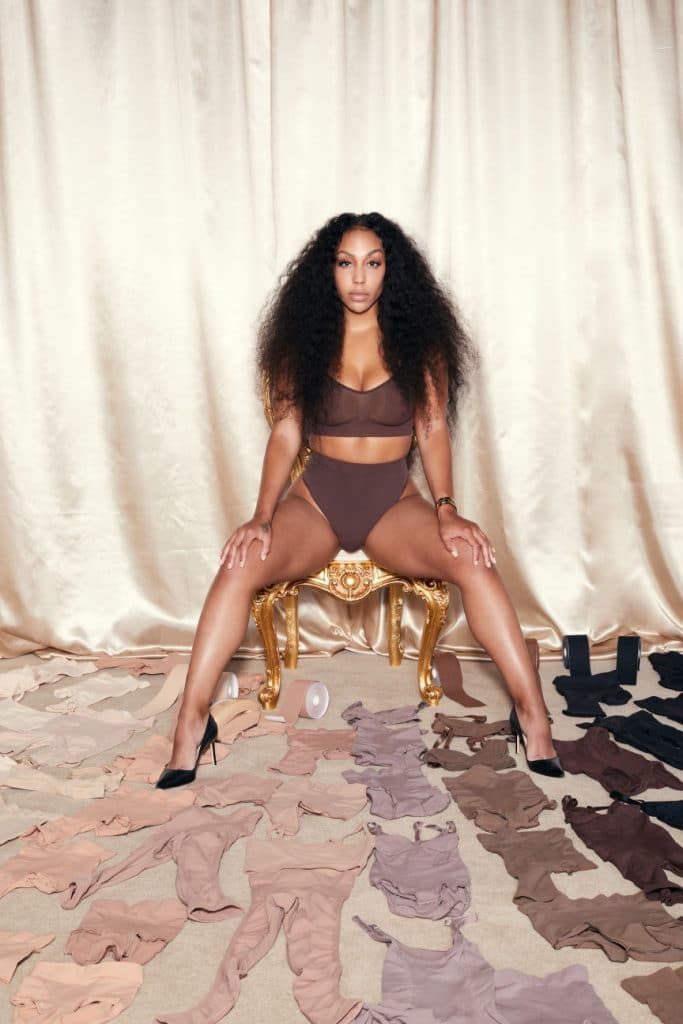 Alongside her own business ventures, Brandi is also an influencer, working with companies and brands such as Adidas, Pretty Little Thing, and Essentia. Her biggest and most recent collaboration was with Kim Kardashian's undergarment line SKIMS, where she was featured on a billboard in Manhattan's Meatpacking District.
While it is clear Brandi stays booked and busy working as an influencer, opening up her studio, and launching the next line for Summertime Fine Fitness, she is nowhere near the end of her journey.
"I would love to go on a Spin Cycle Tour where we could play music on the streets and get people everywhere involved." Brandi stated. "I would also like to build something on the line of a wellness center. Something for the soul."
Whatever Brandi's next step will be, she will stay grounded in the quote she chooses to end every single class with: "Life is Worth Living."
To learn more about Brandi and her fitness brand, here's where you can find her:
Instagram & Twitter: @brandivonne