By Jennifer Akotoh
This past summer, I was on the hunt for the perfect low-maintenance protective style to rock during my vacation to Grenada. Through divine intervention, I stumbled across a crochet faux loc brand called Boho Locs. After poring through online reviews and customer selfies, I ordered a set of their Bronde mermaid locs, had them installed and FELL IN LOVE! Not only was the installation process quick in comparison to getting traditional braids or individual wrapped locs, I was able to go snorkeling, hiking, river tubing and did all sorts of gallivanting, and my hair looked amazing through it all! I was so impressed with the brand that I decided everyone had to know about it and the genius behind it. I reached out to Lulu Pierre, the founder of Boho Locs who was more than happy to share more about herself, her amazing products and experience as an entrepreneur. Read on to find out more.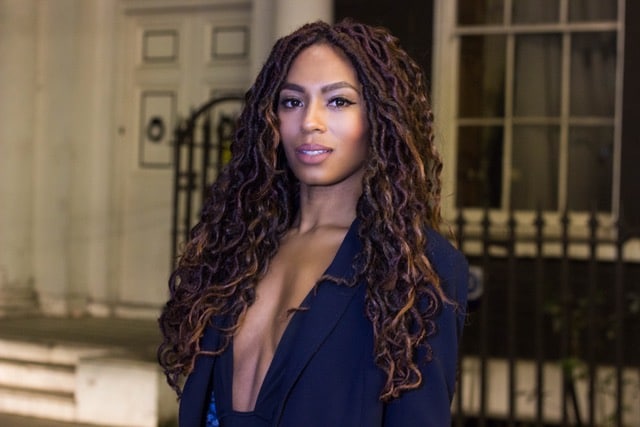 Where were you raised?/ Where do you reside?
I was born and raised in London, in North London and I currently still reside there.
Describe your life before you created Boho Locs.
I've been an entrepreneur for a long time, at least 10 years, so I've had various businesses and I've been learning a lot about running a business in those 20 years. Before I created Boho Locs I released a book which is a #1 bestseller on Amazon called, A Parent's Guide to Natural Hair Care For Girls, which talks about how to care for a young child's natural hair from birth up until young childhood to about 5-6 years old.

What inspired you to create Boho Locs?
I was inspired to create Boho Locs to meet my own hair care needs primarily. I'm a natural and I love my natural hair but I had a disaster with a keratin blow dry which left my hair damaged, so I wanted a protective style.
I would say, I'm also inspired by my mum and sisters, who all also have dreadlocks, but I was inspired by my need to protect my hair and the desire I had to have a natural looking style to protect my hair with.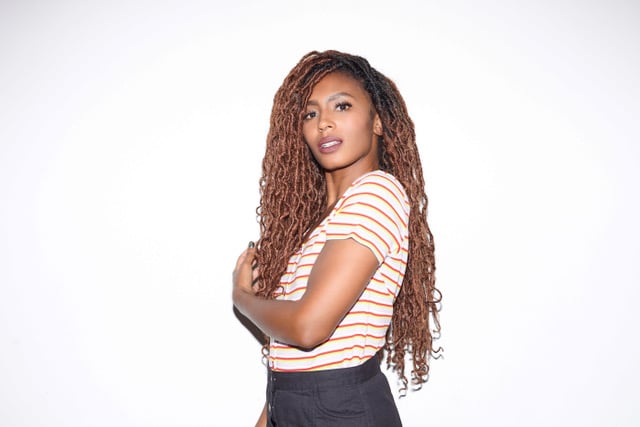 What sets your business and products apart from the rest?
The fact that I designed them [Boho Locs]. There are a lot of other hair brands on the market that aren't black-owned, so they are designed with what they think we need, whereas our products are designed with what we actually need, because I am like the number 1 consumer of Boho Locs. I have been wearing them full time for the longest time. So we design products that are for us, by us, and that sets us apart.
Tell us more about your Boho Locs and Mermaid Locs Collections. Who would these products be ideal for?
So, Boho Locs is our first collection and they are our handmade crochet Locs. Each Loc is unique, they are not uniform. They look different and they look really, really natural.
The Mermaid Locs are a combination of the Goddess Locs with wavy hair and it creates a bit more of a mixed Goddess look. These products would be ideal for any woman who wants to protect their natural hair, keep a natural ethos and slay. They are lightweight, easy to apply yourself, reusable and they come in a really wide range of colors. Whether you are somebody who likes to wear blonde ombre or jet black, or red tones or grey tones, we've got a look for you and we ultimately want to create colors for everybody.
To what do you attribute your success?
Well, I would definitely say God first and foremost, because before I created Boho Locs, even though I had a business and I did a book and despite learning lots of invaluable skills, I wasn't fulfilling my true potential. On the contrary, with Boho Locs, I feel like I am able to put all my skills to the test and really show what I can do as an entrepreneur. But behind all that is God, because he heard my prayers when I wanted to create something for myself.
Did you ever have any doubts about pursuing an entrepreneurial venture? What did you do to prevail in spite of those doubts?
Yeah, definitely you have doubts, but I think I just remember the saying, "feel the fear and do it anyway." Fear is always going to be there, there's nothing you can really do to get rid of it so you just have to go with it, but not in a naïve kind of gung-ho, I'm going to do it kind of way. I think you have to have data, you have to know that you're likely going to be onto something that's going to do well but once you've got the data that says this can do well, that's the point where you just have to go and put everything that you have in it.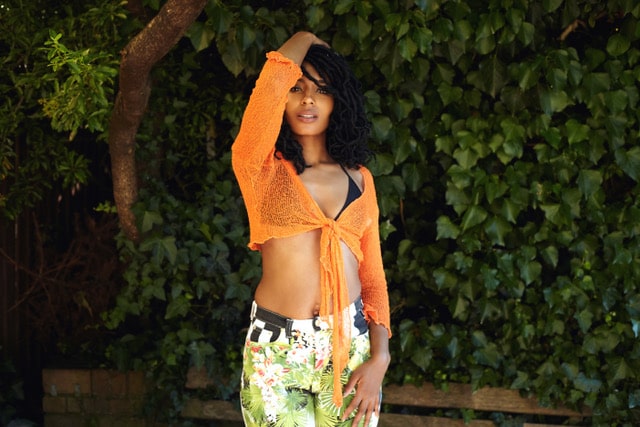 If you had one piece of advice to offer to someone starting out as an entrepreneur, what would it be?
It would be to just get going. I think procrastination probably robs a lot of people: I'll do it when, I'll do it if, when I get x, y, z, I'll do it a, b, c. I think it's important to just do something with the view of getting your first paying customer as quickly as possible. You can always develop your product as you go along. I don't think you have to wait for the final article to get going and start building momentum.
What sort of growth do you envision for Boho Locs in the future? What is your goal as a brand?
So, our goal as a brand is quite simple. We want to be one of the premier black-owned hair brands that are global brands. So, we want to operate in all countries, we want to have a really wide range of styles and we want to employ a really large range of black staff. We just really want to take it to the non-black owned brands and show them yeah, as a black woman owned hair brand creating hair and hairstyles for black women, we can compete on a global level. So, with Boho Locs, we're going to stay on top of our quality, our customer service, expand our product line, experiment with new products and keep innovating. We're going to stay ahead while bringing really hot, sexy, natural looking, natural feeling protective styles to the masses.
To learn more about Boho Locs visit:
website: https://boholocs.com/#
Facebook, IG: @boholocs
YouTube: https://www.youtube.com/channel/UCaGXTm3HCTzd2tCTznF7T8g
Pinterest: https://ro.pinterest.com/boholocs/