By Jaukia McConeyhead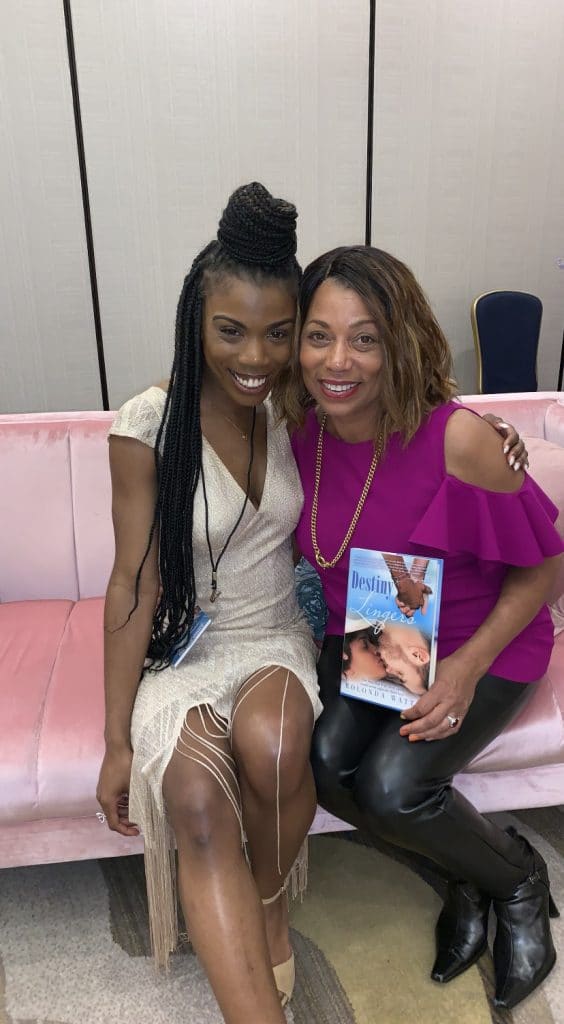 I had the honor of meeting Rolonda Watts earlier in the day at the Essence of a Boss Conference brunch which took place last weekend at the Crowne Plaza Hotel in White Plains, NY. Ms. Watts later served as the awards dinner host. The actress, producer, voice over artist, novelist, motivational speaker and television & radio host radiates nothing but positive, comforting energy. The multi-talented BOSS does it all, but most importantly she does it all with GRACE. With a distinct voice that can turn heads from miles away, her journey hasn't stopped yet. "I'm in the process of reinventing myself," she says. I was given many jewels from our conversation to keep for myself and Ms. Watts even confirmed that I was on the right path. In her words, "I expect great things from you young lady," and of course, with such positive encouragement from a BOSS like her, how could I let her down?
Here are two key takeaways from my powerful conversation with Ms. Watts:
What is the most valuable lesson you've learned while being a black woman in your industry? Any piece of advice you would give to the next generation?
Started my journey as a journalist in the 1980s and there were few of us. We didn't have any one to turn to and ask, how is it like being on TV? How do you deal with the politics? How do I deal with not getting the lead story? How do I deal with them wanting to work on weekends and I never work weekdays?  We didn't dream of having a job like Robin Roberts. That wasn't available to us. We didn't dream of two women anchoring the news. It was unheard of. So what I say is, take advantage and you will stay in the game. If you want to change the perception people have of black women, you have to show up with your excellence on. That's your brand, your excellence. Everyday I worked on Eye Witness News I knew they already had a perception of things I could and couldn't do. So, every day I sat at that desk and put that microphone on and showed somebody that somebody lied to them. You could always point to Rolonda at some time of the day. They knew me for my annunciation, for my voice, for my excellence and journalism that has no color. There's no excuse for anybody to not make it. There are so many opportunities and technology has changed the game. It's about believing in yourself and your gifts are needed. So, show up; that's half the battle!
The journalism world is a tough industry to get into. Most of the times it's based on who you know and who will help you. So, what piece of advice would you give to journalists trying to make it in the industry?
Business is all about relationships. Its not all about who you know sometimes, it's about who knows you. Sometimes people know you by your gifts, excellence or even passion. Always be outstanding and an extraordinarily example of your craft, because there are very few real journalists today. Nowadays there are A LOT of fake journalists who have decided to pick up mic's and say they're journalists and they're not. You're a very rare breed in this industry. Everyone with a mic instantly thinks they're a journalist and they never will be. Due to that, know there are many problems with the news because journalism is a craft. It is not something you get by proxy. It's a practice, so your work will already stand out because you're doing the real things while others are faking it. So be excellent and remember what your school taught you. Don't sway from your integrity. If you lose integrity you've lost the game.