By Jo Jo Harder 
This year we celebrate the 100th anniversary of an important milestone in history: the year Bessie Coleman, became the first African-American woman and first Native-American to obtain a pilot license. Bessie Coleman could not enroll in flight school in the United States at the time, so she learned French and moved to France to fulfill her dream. Her ultimate goal was to open a flight school, but she perished at the age of 34 in a test flight crash.
Her great-niece Gigi Coleman is passionate in her endeavors to inform the world about Bessie Coleman's achievements in the field of aviation.
She keeps her legacy alive with her one-woman show that portrays the story of her great-aunt Bessie, encouraging individuals to achieve their dreams. She also inspires youth to get interested in STEM through her aviation program, The Bessie Coleman Aviation All-stars. I am delighted to share how Gigi Coleman brings her great-aunt's story to life in this amazing interview for Bronze Magazine.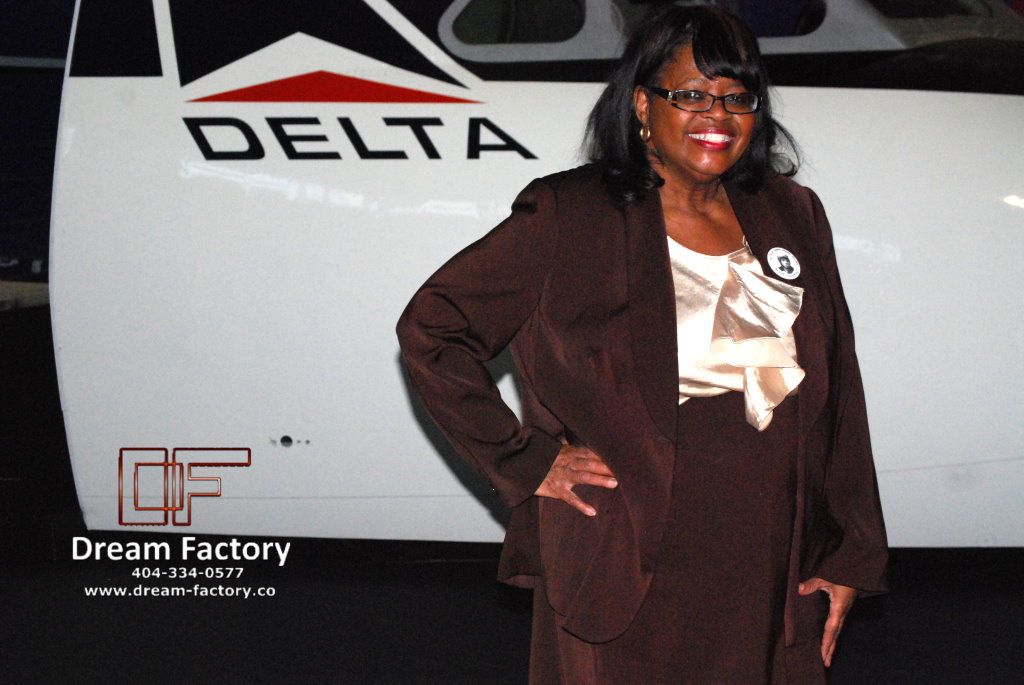 How old were you when you first learned about your Great-Aunt Bessie Coleman?
When I first learned about my great aunt, I was around five years old.
Describe your family life growing up in Chicago.
I grew up on the South side of Chicago. I attended St. Clara and St. Cyril Catholic Elementary school, and Aquinas Dominican Catholic High School for girls. I graduated with several daughters of prominent Chicagoans: Lerone Bennett Jr. Journalist and Historian of African American history and Senator Cecil Partee.
Of all the things you learned from your parents, which do you feel was the most valuable?
My mother and grandmother instilled in me the values of being respectful and kind to others. She also taught me the importance of obtaining a quality education that would ensure self-sufficiency. I was loved deeply by my mother and grandmother who raised me to be a young lady. I went to John Robert Power Modeling and Charm School, took ballet lesson in Hyde Park and dance lesson downtown with the Joel Hall Dance Company in Chicago
I deeply respect your mother for all her hard work in keeping Bessie Coleman's legacy alive. Share with us, her labor of love.
My mother, Marion Coleman, was a wonderful caring human being. She worked hard providing for her family at the Chicago Post Office. Â In 1995, she petitioned a stamp in honor of Bessie Coleman. She also wrote letters and spoke to various organizations and dignitaries about her aunt Bessie. She worked at the DuSable Museum with Ramon Price, who was the late Harold Washington's brother, and Margaret Burroughs, curator of DuSable museum. They assisted with keeping the legacy of Bessie Coleman alive. My mother sponsored essay contests about Bessie Coleman for children throughout the city; and she had buttons made and gave them to people so they would know about Bessie Coleman. Additionally, she organized the Bessie Coleman Foundation with Charles Horn as President, along with Rufus Hunt, who is an aviation historian. Â He initiated a flyover memorial on the day of Bessie Coleman's death, which takes place annually at her grave site. After her meeting with Mayor Richard Daley, he renamed Old Mannheim Road (Bessie Coleman Drive).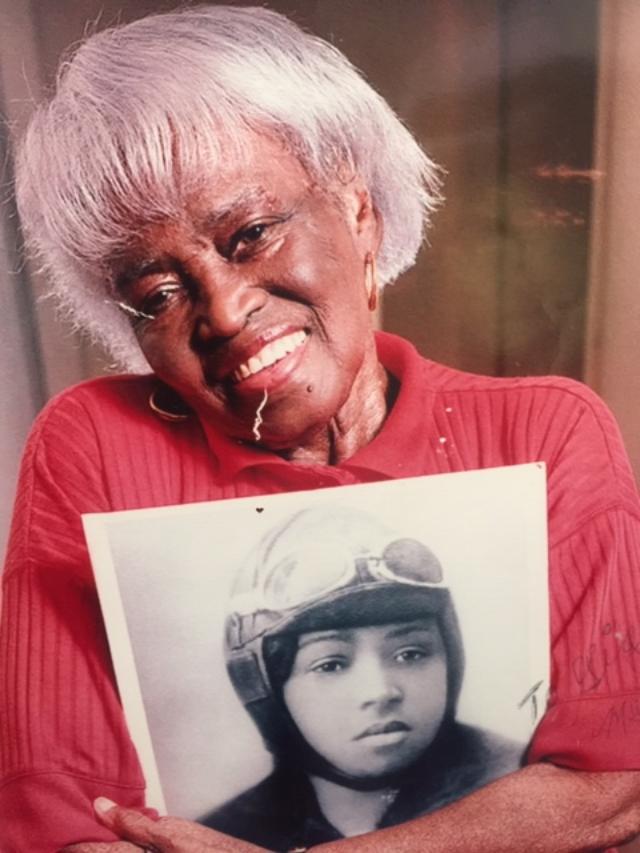 What are some of the stories about Bessie Coleman that have been passed down by your family members?
She never accepted no for an answer. When the white aviation schools refused to admit her, she was more determined to achieve her goals. She worked different jobs, learned French, and went to Paris to accomplish her goals.
What were your dreams and goals growing up?
My dreams growing up was to be a medical technician and pursue the theatre.
What was your profession and how did you choose it?
I worked as an Assistant to the Commissioner/Contract Administrator for the City of Chicago Department of Water Management, and Contract Manager for Chicago Public School. I also worked as a Paralegal, substitute teacher for the Chicago Public Schools, the Suburban School Districts, and the Chicago Light house for the Blind. I chose these jobs, because of my educational degrees.
If you could have had any other profession what would it have been?
I would have been a flight Attendant Manager.
Was your Great-Aunt Bessie an influence in your life's goals?
Yes, she was an influence in regards to never accepting no for an answer in accomplishing my goals in life.
What accomplishments were you the proudest of?
Graduating from high school and College.
Tell us about your family.
My partner is David Quinn, and I have twin boys John Cooper and Jerrard Cooper.
I watched the trailer from your one-woman show, and appreciate the way that you portray the story of your great-aunt Bessie. How did you come up with the idea, and how long did it take you to develop it?
I developed my one-woman show in 2013, when my partner David Quinn suggested that I needed to keep my great aunt's legacy alive, by telling her story. It took me seven to eight months to develop it.
Share with us information about the Bessie Coleman Aviation All-Stars nonprofit 501 (c) (3) organization that you founded.
Bessie Coleman Aviation All-Stars offers teens the opportunity to explore the aviation industry. The program teaches youth about careers in aviation, aerodynamics and history of aviation. The program also allows students to receive their FAA certification.
This year marks the 100th year anniversary for Bessie Coleman's receiving her international pilot's license. What events are planned in her memory? How will COVID-19 affect plans for this year's celebration?
We are planning a ten-city tour of all the places that Bessie did her exhibitions. The tour includes Oklahoma City, Chicago, New York, Los Angeles, Denver, Waxahachie, Atlanta, Memphis, and Orlando. The final destination will be Paris and the city of Rue in June 2022. The tour events will be virtual on some locations, due to COVID-19. A number of the events have been postponed until 2022 when things open up more. The tour will help raise scholarship money for students to pursue aviation careers.
What is your next goal?
To continue to keep Bessie legacy alive, and encourage our youth to explore aviation careers.
What defines you?
I am defined by many things, including my faith in God, my character, my profession and my children.
You shared with me that you and your husband love to travel. What is your next travel destination?
Our next travel destination is the Smithsonian African American Museum in Washington DC.
What is the one thing you most want people to remember about you?
I am the great niece of Bessie Coleman, the great niece that is keeping her legacy alive.